SC/SGT(3) (NS) Muhammad Shakir Juanda credits his success in silat to support from the entire community — and now, he's paying it forward.
TEXT: KEENAN PEREIRA |
PHOTOS: SC/SGT(3) (NS) MUHAMMAD SHAKIR
It has been nearly 20 years since SC/SGT(3) (NS) Muhammad Shakir Juanda first stepped onto a silat mat, but the 32-year-old still remembers it like it was yesterday. "My late grandfather took me to my first class," he tells Frontline. "I was overweight back then and my family thought martial arts would help me become more active and gain confidence." Little did SC/SGT(3) (NS) Shakir realise that this would prove a defining moment in his life. Two decades on, he is one of Singapore's foremost silat exponents, having represented the nation in numerous tournaments.
But the road to becoming a professional athlete wasn't always easy. Training was gruelling and there were times when it seemed as if his best just wasn't enough. "That's when I realised that I needed the three 'Ds' — discipline, dedication and determination — to succeed," says SC/SGT(3) (NS) Shakir. Armed with this belief, he began to train harder and smarter. His efforts eventually bore fruit and he started to win competitions, at home and abroad.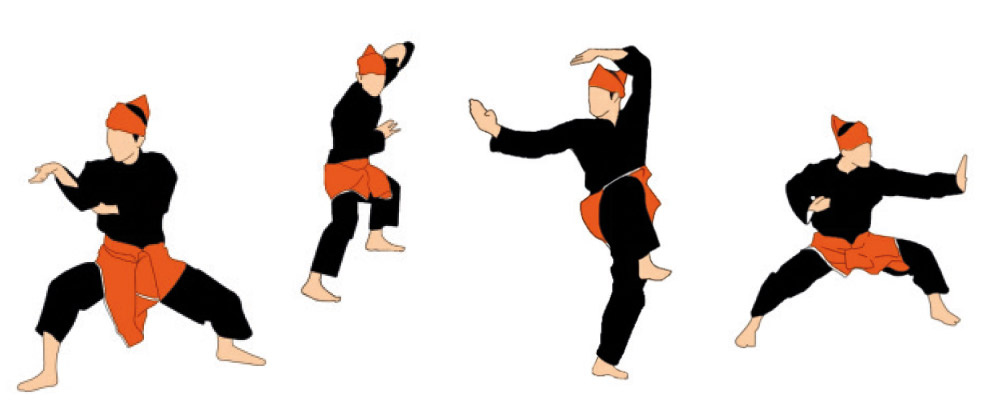 STRONG FOUNDATIONS
SC/SGT(3) (NS) Shakir credits his success to the support of his family and loved ones, who are his "biggest fans". "They are there at every match, cheering me on and making me want to do my best," he says. SC/SGT(3) (NS) Shakir also received significant support from the Singapore Police Force, where he enlisted for his National Service in 2010. He was glad that the Home Team Sportsman Scheme, which allows athletes to take time off from their duties to train or compete, was extended to him. Additionally, Sport Singapore took care of competition funding and accommodation — this allowed SC/SGT(3) (NS) Shakir to focus fully on training and honing his art. "It was more support than I could ever have dreamt of," he says, adding that the experience inspired him to join Sport Singapore after retiring as a professional athlete. At the sports body, he gives back to the local sporting community by guiding budding martial artists and rowing enthusiasts, and extending them the same support that he was fortunate to have received back in the day.
LIFE AMID A PANDEMIC
Like many, SC/SGT(3) (NS) Shakir has spent the past months working from home. Ever the optimist, he is quick to point out the positives of the current situation. "I have so much more time to spend with my family," says the father of two, whose wife is expecting a third child next February. But being away from silat has also made him miss the sport. "Although I don't practise as much anymore, I am grateful to still be involved in it, motivating and mentoring our junior sportsmen and sportswomen," he concludes, proving that you can take the athlete out of the sport, but not the sport out of the athlete.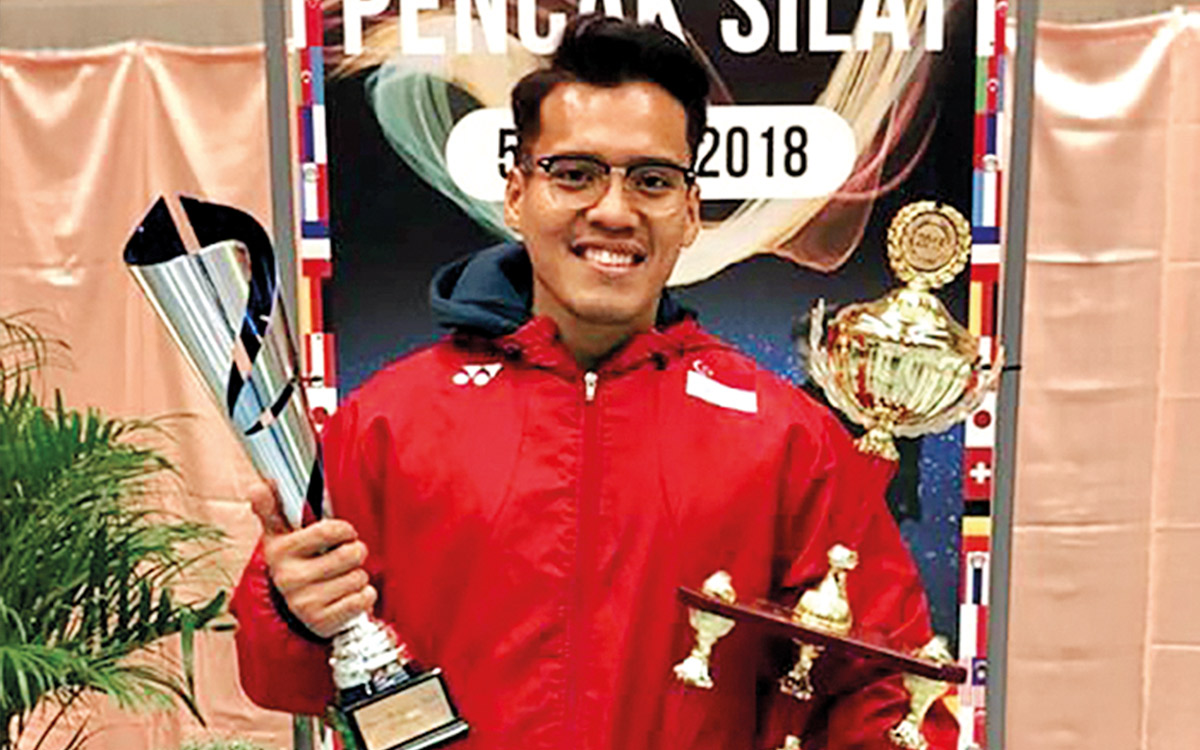 HALL OF FAME
SC/SGT(3) (NS) Shakir's silat achievements:
Team Singapore athlete for silat (2004-2018)

Two-time champion of World Pencak Silat Championship (2012




and 2016)

Represented Singapore for international competitions, including the SEA Games
Other posts you might like:
[box_1 query_per_page="2″ query_manual_ids="10654, 10585″ meta_category="" meta_date="" meta_views="" meta_author="" meta_comment="1″ load_more_btn=""]