Take your taste buds on a global culinary journey, all without leaving the comforts of our island
Though there are at least 10 options for Turkish cuisine along the Bussorah/Arab Street area, we still find ourselves retreating to the tranquil, family-friendly premises of Alaturka. Established in 2005, Turkish architect-turned-restaurateur Nafiz Bozkurt and his wife run a tight ship offering lovingly-made pides (flatbreads), kebabs and other authentic bites that evoke the tastes and smells of Turkey. To sample a bit of everything, order the meze tabagi, which includes hummus (chickpeas dip), baba ghanoush (eggplant dip), sautéed eggplant, rice-filled pickled vine leaves and Turkish lavas (puffed flatbread). Follow this up with the karisik kebab ($50), a delicious platter of beef, lamb and chicken kebabs with butter rice and vegetable salad.
alaturka.com.sg
15 Bussorah Street.
Tel: 6294 0304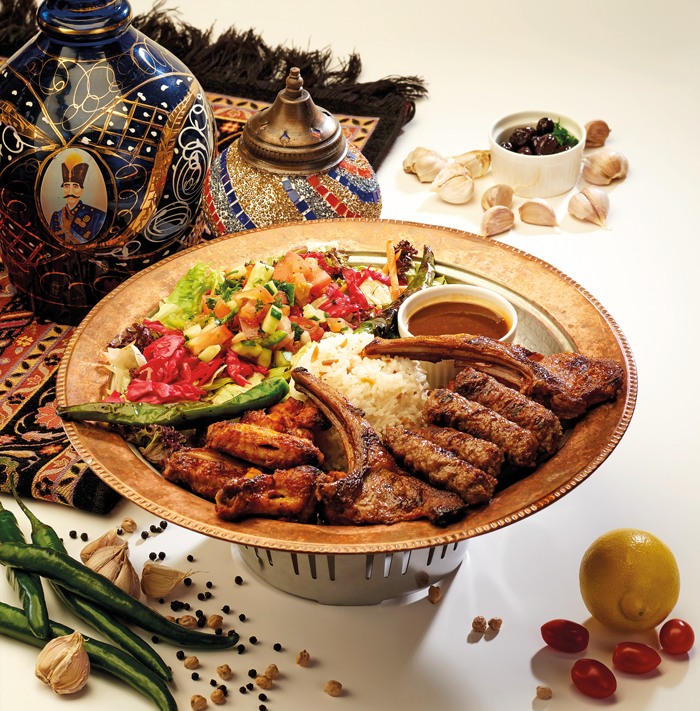 Brasserie Gavroche
With antique furniture and fittings sourced from Paris' old-world bistrots, including a bar counter from the famous Café de la Paix, dining at Brasserie Gavroche is like being transported to the French capital. Armed with recipes from his chef grandfather, chef-owner Frederic Colin turns out impeccable pork and foie gras terrine, escargot with parsley and garlic butter, and his speciality — fish quenelles, a kind of French otak-otak, but in this case, baked zander fish and langoustines in lobster bisque. Café Gavroche, also on the same street, offers more Parisian café charm in the form of brunch, bakery and wine offerings.
brasseriegavroche.com
66 Tras Street.
Tel: 6225 8266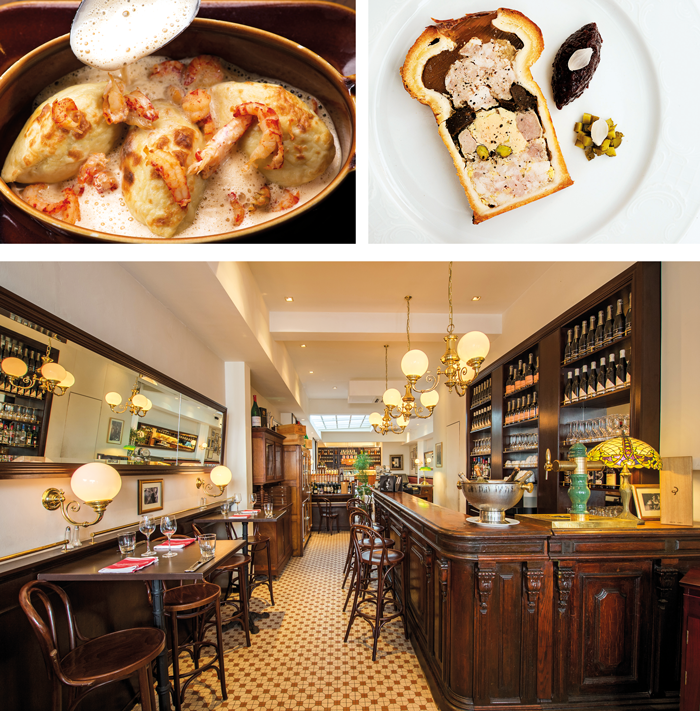 Hanok by Masizzim
Singapore's only Halal-certified galbi-jjim (braised beef short ribs) restaurant opened in early 2020, making Korean soul food more accessible to everyone. Specially recreated by the restaurant's in-house research and development manager Daniel Hu, a Korean chef living in Singapore, the menu of signatures include honey mustard cheese egg roll; squid and leek pancake; the roll-it-yourself crabmeat and roe rice ball; and, of course, galbi-jjim, customisable with a choice of sauce base, noodles and other add-ons — you can go spicy or soy, and even mix with seafood for more umami.
facebook.com/HanokSingapore
#01-08 Westgate, 3 Gateway Drive.
Tel: 6906 0965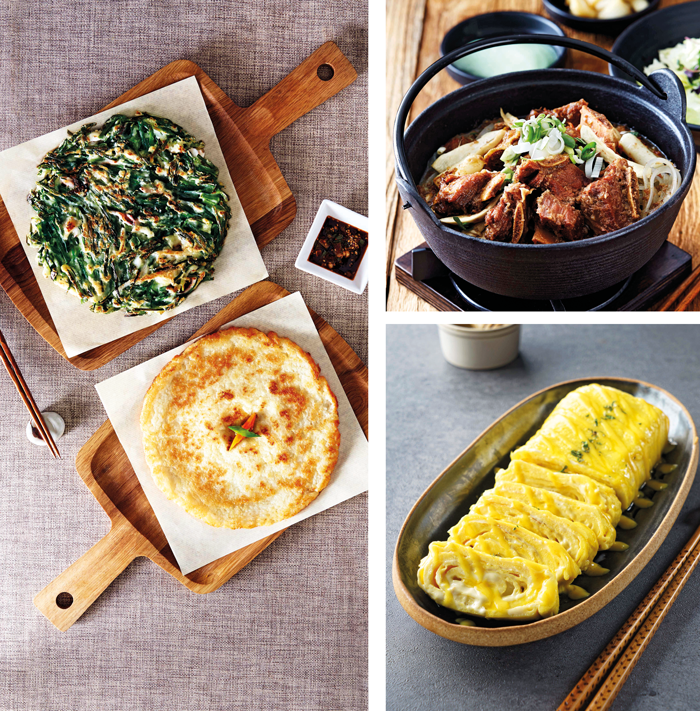 Bakalaki Greek Taverna
This Greek restaurant along Tiong Bahru is where executive chef Spiros Palaiologos, general manager George Kokkinis and assistant GM Christos Parlapanis have been recreating a slice of their hometown Grecia since 2017. Cheeses, honey, seafood, ouzo (anise-flavoured aperitif), wines, herbs and their own Bakalaki extra virgin oil from Koroneiki olive trees are imported from Greece. Take a look around and you'll notice most tables tucking into the grilled fish options, such as swordfish, sea bream and sea bass. Many diners also hone in on the souvlaki – pita with a choice of grill, such as beef skewer, vegetarian and chicken — and the excellent grilled octopus. Have stomach for more? Add baked moussaka of beef, potato, cheese and eggplant to your must-order list.
bakalaki.com
3 Seng Poh Lane.
Tel: 6836 3688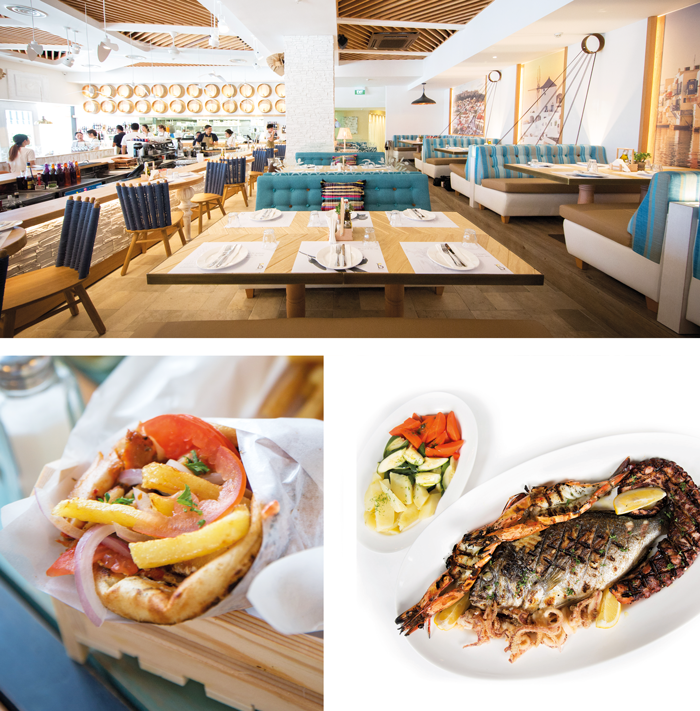 Kafe Utu
Despite opening in 2018, many have yet to discover this exciting East and West African-inspired restaurant. The multi-storey space is beautifully outfitted in traditional wooden accents, and the intricate second-floor lounge is especially cosy to enjoy a coffee in. Founder Kurt Wagner spent his childhood in different parts of the African continent, and many of the dishes represent his personal experiences. The restaurant's best-seller is Swahili fish curry, made with coconut milk, habanero (a spicy chilli pepper) and tamarind (which gives it a sour punch), and is served with coconut rice and kachumbari salsa (tomato and onion salad). Don't leave without trying the Liberian peanut chicken stew, an exotic combination of peanut butter, smoked fish and habanero.
kafeutu.com
12 Jiak Chuan Road.
Tel: 6996 3937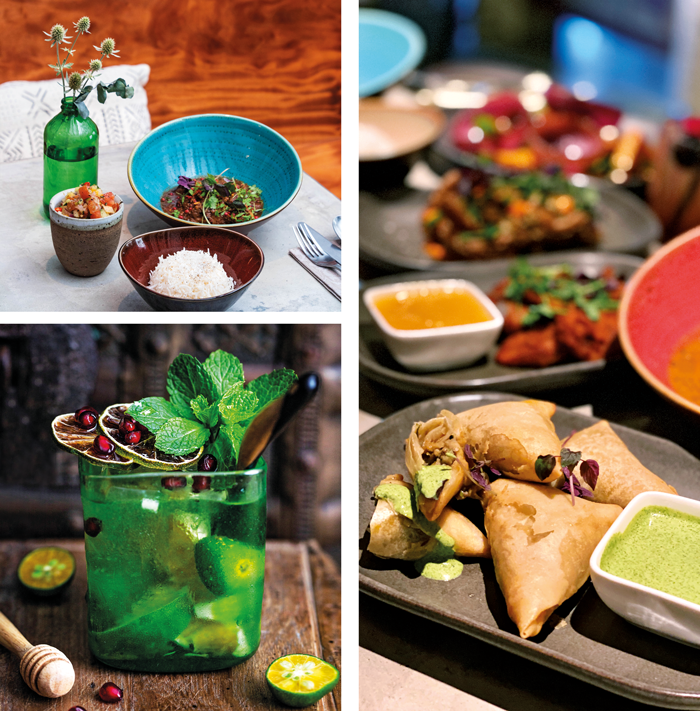 Kotuwa
Chef Rishi Naleendra, best known for the Michelin-starred Cheek Bistro and fine dining Cloudstreet, pays homage to his Ceylonese roots with this stylish Sri Lankan restaurant. Traditional condiments, including the pol sambol (made from freshly-grated coconut, shallots and chillies) and Sinhala achcharu (spicy pickled vegetables), are made in-house, and go best with the cuisine's staple bowl-shaped pancakes called hoppers (plain or with egg). Kotuwa serves vegetarian, seafood and meat dishes, with must-tries including the Kaju coconut curry of cashew nuts and green peas; crispy sea bass with yellow curry; and Isso Devil prawns, which are warmly flavoured with ginger, green chilli and tomatoes. Wondering how Sri Lankan crabs taste when done in authentic style? Naleendra draws on his mother's recipe for his rendition of the dish.
kotuwa.com.sg
G/F Wanderlust Hotel, 2 Dickson Road.
Tel: 6970 7838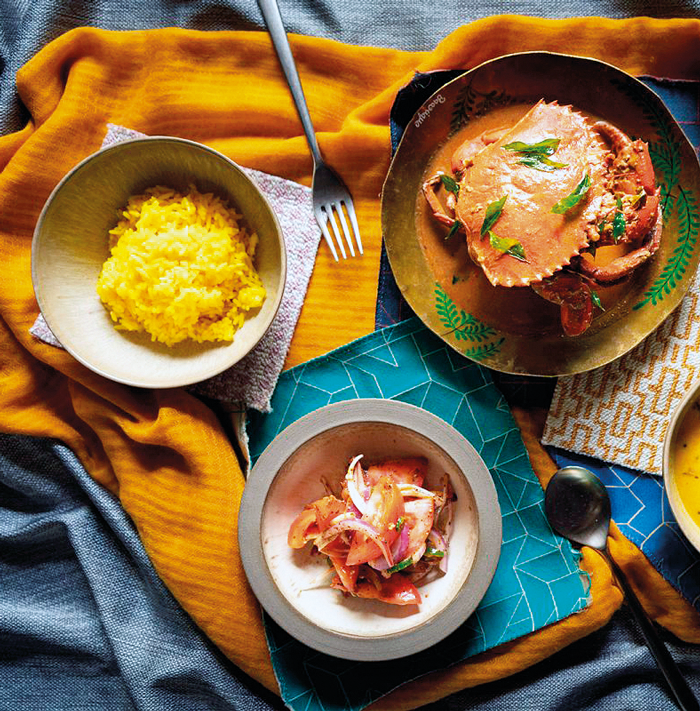 Miznon
The global chain of Tel Aviv street food by celebrity Israeli chef Eyal Shani has opened its first Asian outpost in Singapore. So serious is the restaurant about the consistency of the cuisine, that the mainstays of savoury tahini (sesame seed paste) and fluffy pita (flatbread) are air-flown from Israel. The casual, industrial-chic restaurant serves a small range of dishes that showcase Israel's melting pot of flavours that span the Middle East, Mediterranean and Europe. Of the 11 filled pitas on offer, there is something for every palette — from the vegetarian-friendly ratatouille and falafel (ground vegetables) burger, to the lamb-and-beef-filled abu kebab, and steak and egg. Israeli native chef Or Hakmimi helms the open kitchen, where the high showmanship of the team adds to the cool factor.
miznonsingapore.com
6 Stanley St, #01-01.
Tel: 9015 5319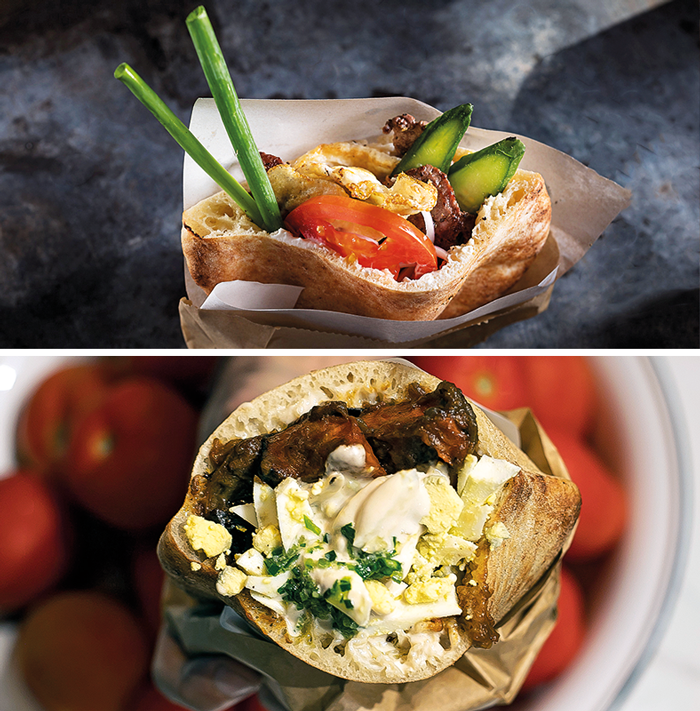 The Nomads
As you enter the restaurant, feel welcomed, as a nomad would, by a 'campfire' — represented by the centrepiece grill pit using charcoal and wood chips. Then select from a la carte, tasting or set menu options that co-founders Olzhas Zhiyenkulov and Shawn Kishore, along with chef Nurul Ain Malek, have carefully put together. The modern Central Asian cuisine includes dishes that variously layer kaya, caviar and prawns for a Siberian-Singaporean touch; and combine Wagyu cheek in a spiced broth, pickled shallots and garlic. It also replaces noodles with dehydrated potato sheets. To get a full taste of this fine-dining interpretation of the Silk Road, the Nirvana Omakase (from $188) serves at least 18 courses for a most pleasurable immersion.
facebook.com/thenomadssg
70 Telok Ayer Street.
Tel: 6977 7057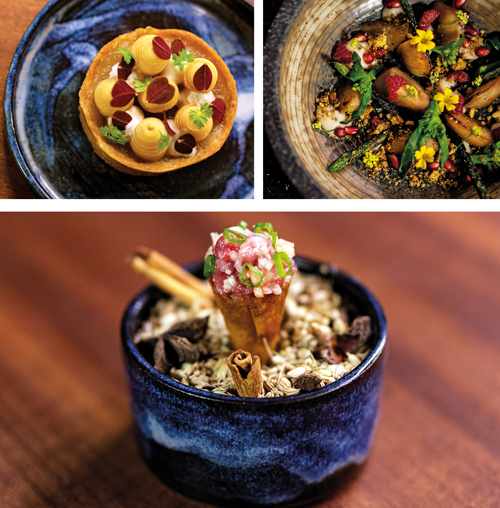 Panamericana
Farm-to-fire cuisine from the Americas finds a home in Singapore at Sentosa. The restaurant gets its name from the wanderlust-worthy Pan-American Highway that runs through most of North, Central and South America. That's why you'll find Southern-style sliders, Argentinian empanadas (pastries stuffed with savoury fillings), and Peruvian ceviche (fresh red snapper slices in a coconut milk dressing with papaya, coriander and red onion) on the menu. For those with bigger appetites, order the lamb al asador — 350g of meat wood-fired, South American barbecue style, for seven hours till fork tender. The cocktail menu is extensive, with a fine list of premium agaves as well. Hot tip: if you want a prime sea-view seat, book at least two months in advance. Otherwise there's ample indoor seating.
panamericana.sg
Sentosa Golf Club, 27 Bukit Manis Road.
Tel: 6253 8182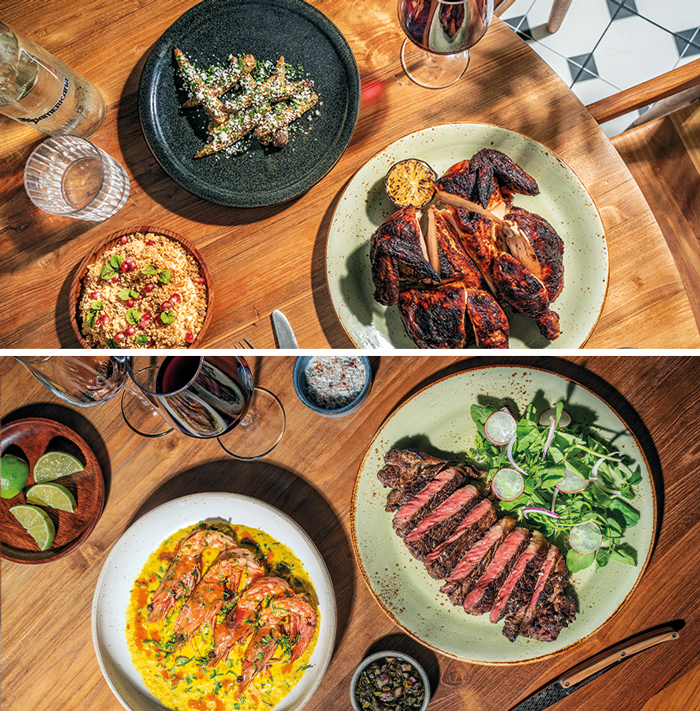 Tuga
If Port wine and egg tarts are the only items you know about in Portuguese cuisine, then you'll be amazed by the offerings at this Portuguese restaurant. The long menu may be daunting for first-timers, but the establishment's director David Marques Ferreira recommends the Arroz de Marisco (seafood rice), Bacalhau A Lagareiro ('A Lagareiro' codfish) and Polvo A Lagareiro ('A Lagareiro' octopus) as must-tries. Lagareiro is a style of cooking that involves generous amounts of extra virgin olive oil after the seafood has been roasted or grilled. Diners can dine on customised tableware, enjoy Portuguese music and admire artworks that highlight cultural symbols and historical personalities. The 4,000-square-feet space also offers an extensive list of Portuguese wine, available for dine-in or takeaway.
tuga.sg
#01-15, Block 8 Dempsey Road.
Tel: 8129 9122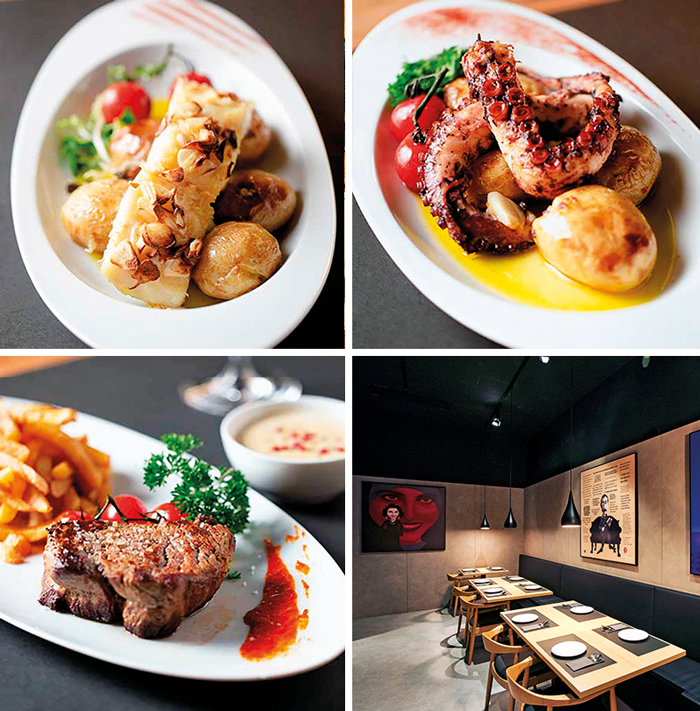 Other posts you might like: