Order in the ultimate, pampering restaurant experiences right to your dining table.
SIA@HOME

Singapore Airlines offers a silver lining to COVID-19's dark cloud — you can now enjoy its First Class and Business Class meals at home with luxurious Narumi or Lalique Wedgwood tableware (optional). Choose from a choice of top-notch chef menus: the ones that caught our eye — and appetite — are Japanese 7-Michelin-starred chef Yoshihiro Murata's Business Class Hanakoireki menu ($318/2 pax) and First Class Winter Kyo-Kaiseki menu ($618/2 pax). Both sets comprise wine and sake, and exquisite dishes such as torched yellowtail fillet or baked Chilean seabass with leek crust.
As the food will be delivered chilled in vacuum packs, you may also wish to book a chef (extra charge) to help you heat, plate and serve the dishes for the ultimate SIA hospitality experience— on the ground.
MA CUISINE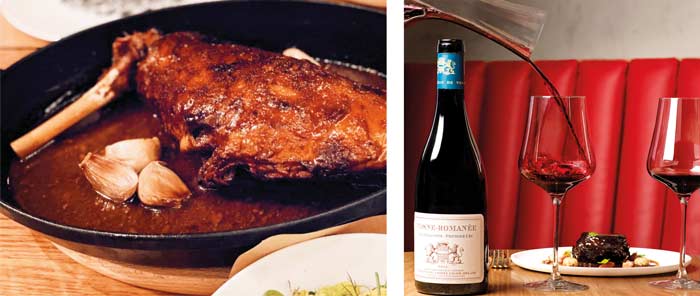 Gastro wine bar Ma Cuisine brings its Michelin-starred dining experience to our homes via the Ma Cuisine app, or what its owners refer to as "Ma Cuisine 3.0". The physical restaurant Ma Cuisine Singapore ("2.0") was opened in 2018 and offers classic French cuisine with an exhilarating wine list, while the original bistro in Burgundy, France, ("1.0") is run by co-founder Matthieu Escoffier's family.
Craving some Burgundian snails ($24) or French baby lamb leg ($190)? Use the app to order these dishes with wine pairings. You can also use the app to purchase exclusive wines not found on the restaurant list, as well as artisanal tableware, glassware, flower bouquets and art pieces. Need help to customise your menu? Just click on the 'chat' function.
THE OYSTER CART

We've enjoyed The Oyster Cart's knowledgeable services since 2013 when it started catering live oysters to parties. While the online retailer offers freshly-shucked oysters, as well as chilled seafood, smoked salmon and caviar, the real party draw is the Cameo Package. For $368 (not including oysters), an onsite master artisan will perform up to 30 minutes of live oyster shucking together with a bespoke oyster station setup.
For an everyday option, the Founders Series comprises an in-season selection of handpicked oysters (from $58/12 pieces) that are freshly shucked, packed in ice and delivered as close as possible to their shucking time.
SIMMERING DELIGHTS
BEAUTY IN THE POT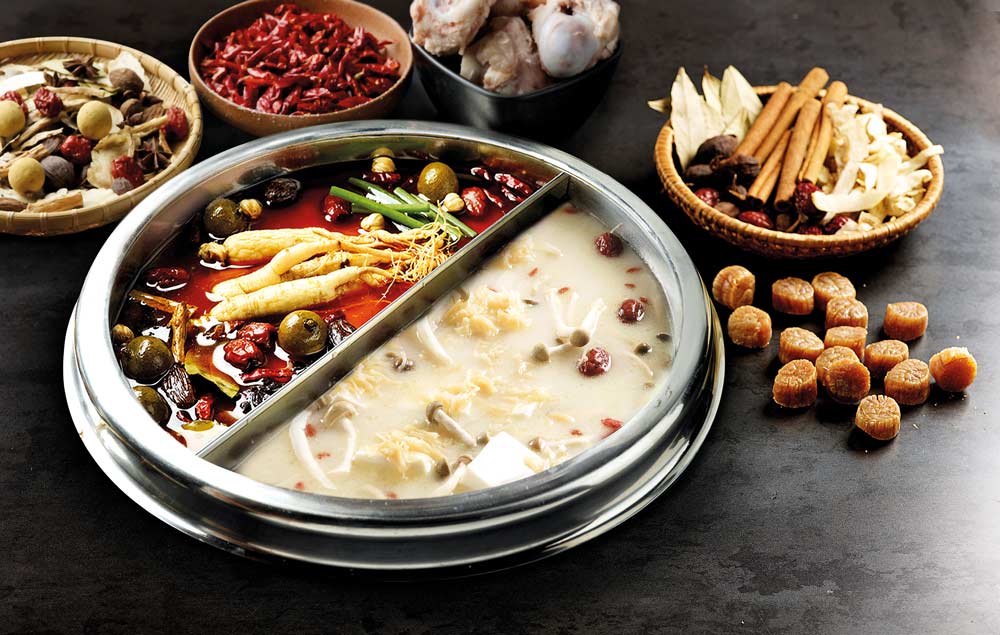 Some households may not have space to store an induction cooker and steamboat pot, so what's the best way for them to enjoy a hotpot feast at home? Order from Beauty in the Pot. The restaurant chain includes a specialist catering service that loans you the full set of cookware required for a hotpot party. Its staff will then collect back the used items after the meal.
Its most popular set B includes the Beauty Collagen Broth and a succulent platter of US Angus prime short rib, pork and chive dumplings, fried fish maw and ebiko prawn paste (from $288/5 pax).
HAPPY POT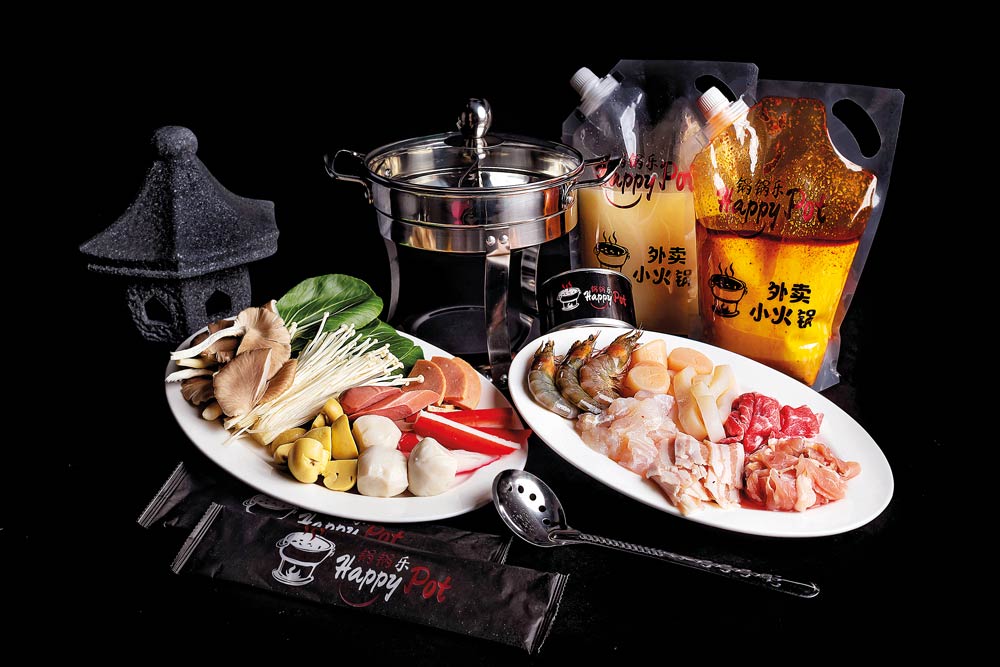 What makes Singaporeans happier than having a hotpot meal?
The inclusion of the pot itself! Happy Pot lives up to its name by offering customers complimentary reusable steamboat pots and BBQ plates along with the delivery and takeaway orders.
Happy Pot at HomeTeamNS-JOM Balestier may have opened after Circuit Breaker in 2020, but co-founder Alwyn Chan wanted to make it convenient to enjoy its hotpot anywhere. Its standalone set uses mineral oil fuel to heat, which means it can be enjoyed on the beach, at a chalet and even in hotels by people serving their Stay Home Notice.
The Beef Lovers Single Set ($19.90) is accompanied by a single pot and a variety of meats, including beef, chicken, extra-large grey prawns, crabsticks and chicken franks. The Couple's Set ($39.90) gets you a yuanyang pot (dual pot with two types of soup base) and even more ingredients.
YOUR OWN PRIVATE CHEF
CHEF P.LO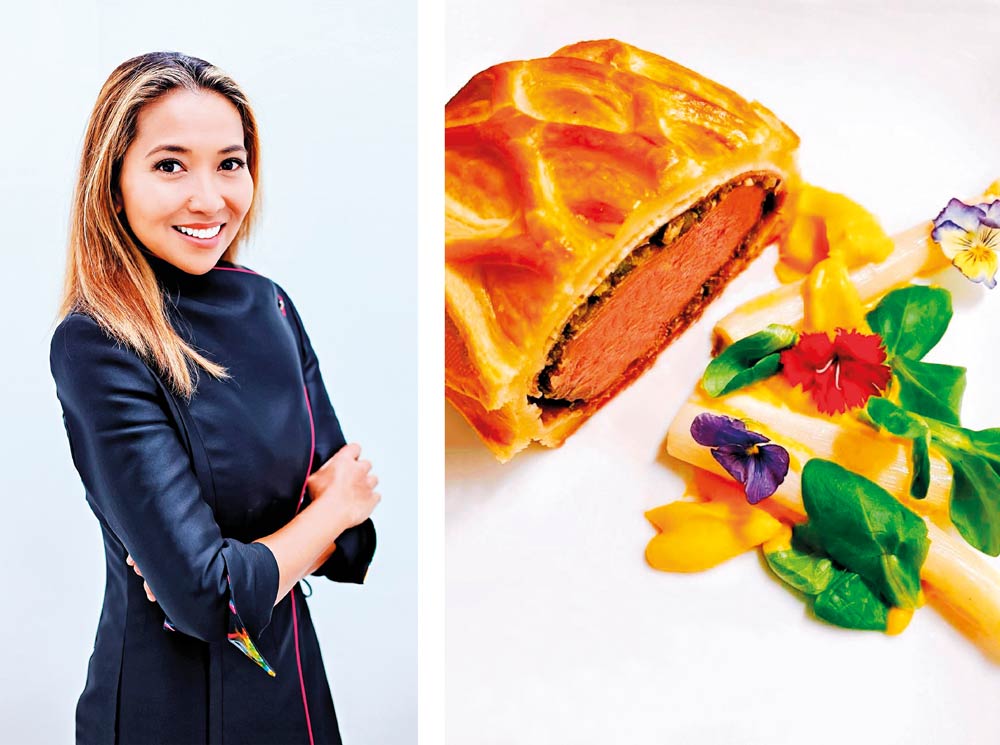 Former banking and technology professional Pia Lopez broke out of the corporate world to inhabit a more delicious one. Having attained her Le Cordon Bleu diploma in London, she specialises in European cuisines with a nod to her Filipino and Spanish heritage.
The Circuit Breaker last year saw her starting social-cooking workshops, where she sends a meal preparation kit to clients' homes for them to follow along as she demonstrates dishes such as seafood paella and salmon en papilotte (cooked in parchment paper) online. But Chef Lopez is best known for her private chef services, where she whips up a menu after consulting with the client (from $130/per pax, minimum 8 diners).
Be sure to order her specialty, beef wellington! Psst: kids are not left out — the mother of two is happy to customise a children's cooking party as well (from $50/per child).
ATIPICO PERSONAL CHEF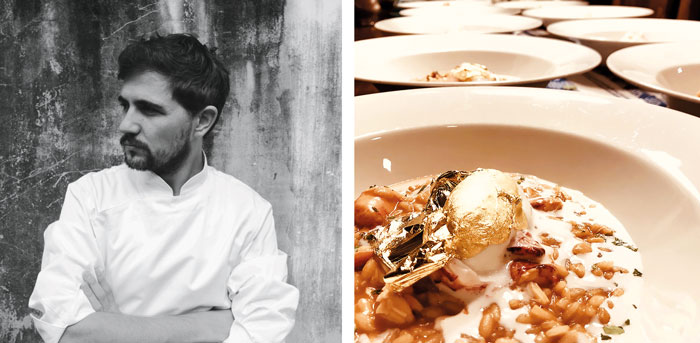 Chef Matteo Pertoldi is an engineer and architect by training, but the curious epicurean found himself setting up Atipico (Italian for "atypical") in 2014 to pursue what he describes as "edible artisanality". His signatures include laksa risotto (made with laksa stock and Canadian lobster with coconut ice cream) and Wagyu hanger steak.
While he has a physical atelier for bakes and sweet treats, Chef Pertoldi is available for private dining (from $800/6 pax) where you'll be treated to restaurant-quality cuisine catered to your preferences.
If you love a showstopper, he also specialises in an elaborate French croquembouche — a sumptuous tower of choux pastry puffs in 25, 50 and 75 pieces, which is especially popular for birthday parties.
TASTE OF NOSTALGIA
KAI CUISINE

Expectant mothers have a new standard in luxurious post-partum care, thanks to Kai Cuisine — the confinement food programme that complements Kai Suites, Singapore's first luxury confinement hotel. Heirloom recipes were sourced by in-house chefs in consultation with Traditional Chinese Medicine (TCM) practitioners, while every care is taken with cooking — such as minimal contact with aluminium foil, non-stick pans and plastic to reduce exposure to harmful materials.
The atas (high class) tingkat (tiffin carrier) meals include restorative dishes, such as cordyceps flower fish soup with Bentong ginger, lotus seed and shallot oil, which are cooked with specially-sourced ingredients with no additives or MSG. The 28-day package starts from $2,000, but you can opt for a one-time trial meal at $68 (inclusive delivery).
YASSIN KAMPUNG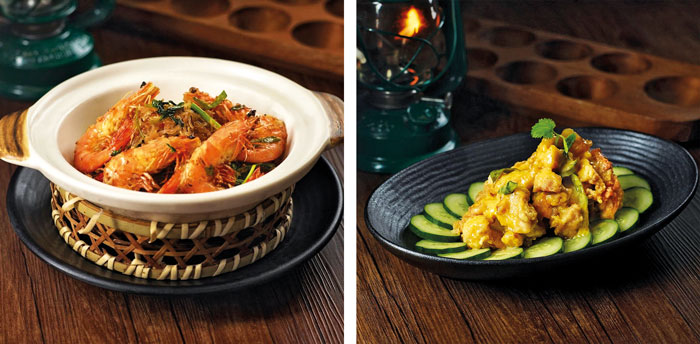 Halal-certified Yassin Kampung is a well-loved brand for its seafood and Malay-Chinese tze char dishes, with six restaurants across Singapore. But did you know they also offer 10- and 20-day tingkat deliveries (from $190/2 pax)? Whether for Ramadhan starting on 13 April this year, or for busy families with less time to cook home-styled dishes, take the stress off cooking for your family and have the meals automatically delivered every weekday to your home.
Dishes rotate according to a four-week calendar. Hopefully, that means a serve of its addictive creamy salted egg yolk chicken, or traditional dishes like curry potatoes and sambal stingray. At budget-friendly prices, don't expect too much frills — but the soul food will hit the spot!
Other posts you might like: