TEXT: MORGAN AWYONG
PHOTOS: SHUTTERSTOCK
Stay tactical with these tips and be set to impress.
Visions of overflowing pots and burnt food might threaten to overwhelm you, but really, there's nothing that says E-F-F-O-R-T like a home-cooked meal. And not just any meal, but a Valentine's Day one at that.
Besides the obvious thoughtfulness that will impress your date, a specially-prepared meal for February 14 has many other boons as well. For one, there's no need to deal with pesky reservations, or struggle to have a conversation in a noisy venue. And if you do it right, you might even save a little bit of money.
Of course, you might be concerned that your culinary skills aren't quite up to the mark. But if you're more Clumsy than Ramsey, we have some good news — if you plan it right, you'll still manage to earn some cred from your significant other without breaking too much of a sweat.
COOK WHAT YOU LOVE
The first rabbit hole home chefs often fall into when trying to impress, is to equate "fancy" with fine-dining items like beef wellingtons and bouillabaisse. The harder to pronounce, the better.
Nothing could be further from the truth.
It is more fulfilling to share a simple and delicious meal together, than to be "defeated" by a complicated recipe sitting in the oven. In this case, success lies with two other words: Sincerity and story.
Picking a cuisine you love demonstrates something that is more heartfelt, and being inspired makes us naturally perform better. This could still be something foreign, like recreating that delicious Florentine pasta you had in Tuscany, or something local like your mother's rendang that you are cooking for the first time. Whatever the choice, your personal experience with the dish will provide a wonderful conversation piece and deepen the process of getting to know each other.
Don't make an impression. Make it your expression.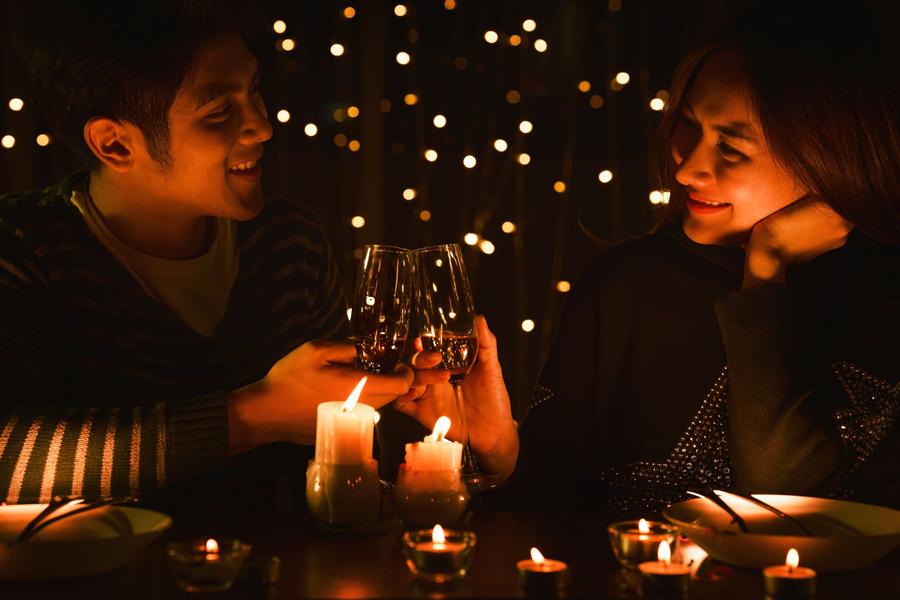 PLANNING THE MENU
Now that you are in the right headspace, let's move on to designing the menu.
First, it's a good idea to check if your date has any dietary restrictions. More people are avoiding dairy and gluten. Does your date have any food allergies or are they following a particular diet?
And don't overlook flavours too. Some people are sensitive to spicy food, and others prefer savoury to sweet. That extra bit of consideration will go a long way.
It also helps to find out if they are comfortable with the kind of presentation you are preparing. If you're cooking Asian cuisine, can they use chopsticks? Would they mind eating from common servings? Are they bad at things like cracking open a shell or peeling prawns? While learning about cultures through food this way can be fun, it may also prove embarrassing to some people.
Most importantly, pick only items that you can prep beforehand. There's no way you can enjoy a meal when you're spending more time in the kitchen. So pick out things that you can cook an hour or two beforehand, then leave the last step (say to warm up in the oven or finish grilling on the stove) for the actual meal itself.
TASTES, TEXTURES AND TECHNIQUES
To create that ideal home-cooked experience on Valentine's Day, the right balance will ensure it stays splendid yet is simple to prepare.
A three-course meal is ideal. Dividing the items into distinct categories like an appetiser, a main and a dessert keeps things defined and easy to track. Ideally, have one item on the stove, one in the oven and one in the refrigerator. If you're feeling up to it, throw in a small starter. Less is really more here.
When designing the menu, think about contrast and complements. Go through the palate range of sweet, sour, salty, bitter, spicy and savoury, as well as textures like chewy, crunchy, creamy and soft to excite. Don't forget that visual excitement with varying colours is important too. And there's no need for fancy techniques or specialised equipment like sous vide. Just focus on finding the freshest ingredients and half the kitchen battle is won.
And if you really want to ensure that everything goes perfect, rehearse it with a buddy!
ADD SOME PIZZAZZ
It's easy to make a meal feel extra fancy with a few tasty highlights. You could have an appetiser of Gillardeau oysters. Or accompany your bread with some Bordier butter. Cooking pasta? Add a dash of real truffle oil instead. Having these tweaks elevate your meal without much fuss.
Otherwise, you could add extra little steps like including aperitifs, digestifs or even granitas as palate cleansers to up the game.
GET A LITTLE HELP
If you're pressed for time, you could always engage some outside help by ordering part of your meal – like dessert – from outside, so you can focus on the main course. You're not being lazy, just outsourcing some of the work so you can focus on the main meal and overall experience.
Offers are likely to abound, like this Valentine's Day deal from Indulge Teppanyaki & Grill House (below) at HomeTeamNS-JOM Balestier. Customers who spend a minimum of S$30 get either a free cheese cake or chocolate banana cake.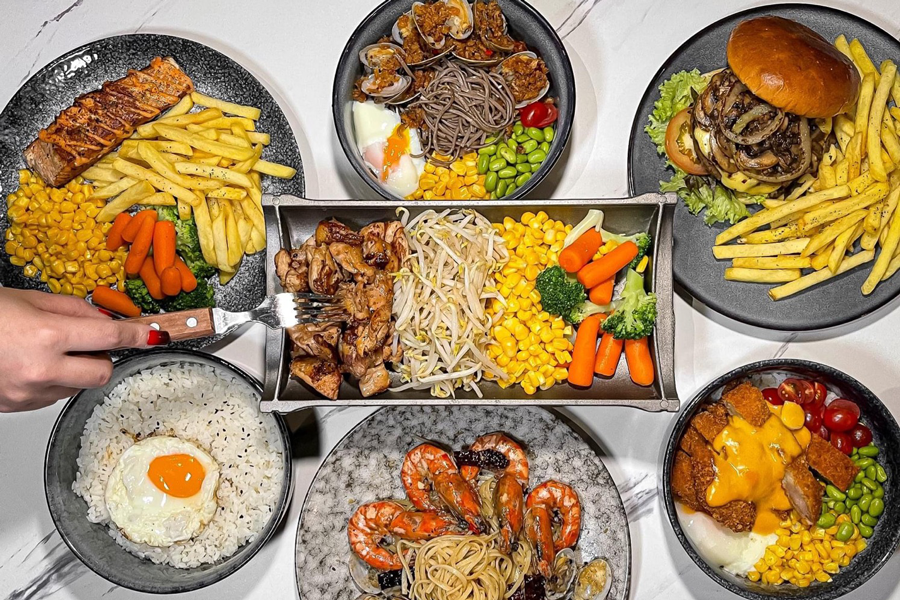 IT'S NOT JUST ABOUT THE FOOD
Creating the right ambience will make your at-home dining experience extra special. Take the lead from your theme and work on touching up your space. Play with warm lighting for a cosier feel, or add in fairy lights for whimsy.
Use the appropriate tableware as they are a big part of the presentation. Throw in suitable decor, or use fresh flowers that your date can bring home later. And don't forget – scented candles will always help set the mood. Just make sure they don't overpower the food!
Other posts you might like: