Math whiz and HomeTeamNS Children's Education Award recipient Mohamad 'Afif Bin Mohamad Satari overcame personal challenges during the pandemic and still found time to serve the community.
TEXT: NUR ADLINA BINTE ADAM
PHOTOS: MOHAMAD 'AFIF BIN MOHAMAD SATARI
On 8 December 2022, HomeTeamNS commemorated the achievements of its members' children at the HomeTeamNS Children's Education Award (CEA) ceremony held at Cathay Cineplex Cineleisure. The CEA recognises the efforts of primary- to tertiary-level students and aims to motivate them in their educational journey through bursaries. Among this year's 80 recipients is Mohamad 'Afif Bin Mohamad Satari. The 20-year-old is the only son of Mr Mohamad Satari Bin Sumar, a Home Team NSman who served his National Service (NS) with the Singapore Police Force in 1980.
'Afif performed outstandingly in his General Certificate of Education (GCE) A-Level Examinations in 2021, despite setbacks experienced during the COVID-19 pandemic. His first year in Raffles Junior College was marked by Home-Based Learning, which entailed late-night discussions with peers and a lack of physical interaction with his tutors. As a result, time management was crucial for 'Afif, who had to juggle lessons, homework, discussions and revisions, while getting ample rest. Thankfully, he overcame those hurdles. "Of course, I could not have done it alone. This was only possible through the support of my family and peers, as well as the guidance of my tutors, which I am forever grateful for," he said.
Academics aside, 'Afif has proven to be an all-rounded student with a heart of gold. As a member of his school's guitar ensemble, he and his teammates participated in the Singapore Youth Festival Arts Presentation, where they earned the Certificate of Distinction. On top of his achievements, 'Afif also devotes time to giving back to the community. In total, he's spent 43 hours volunteering as an orientation group leader as well as participating in community club programmes.
"I was taught from a young age to always give back to the community, especially the less fortunate. It feels good when I can make someone's day better and put a smile on their faces. The little things I do could be of great help to others," he shared.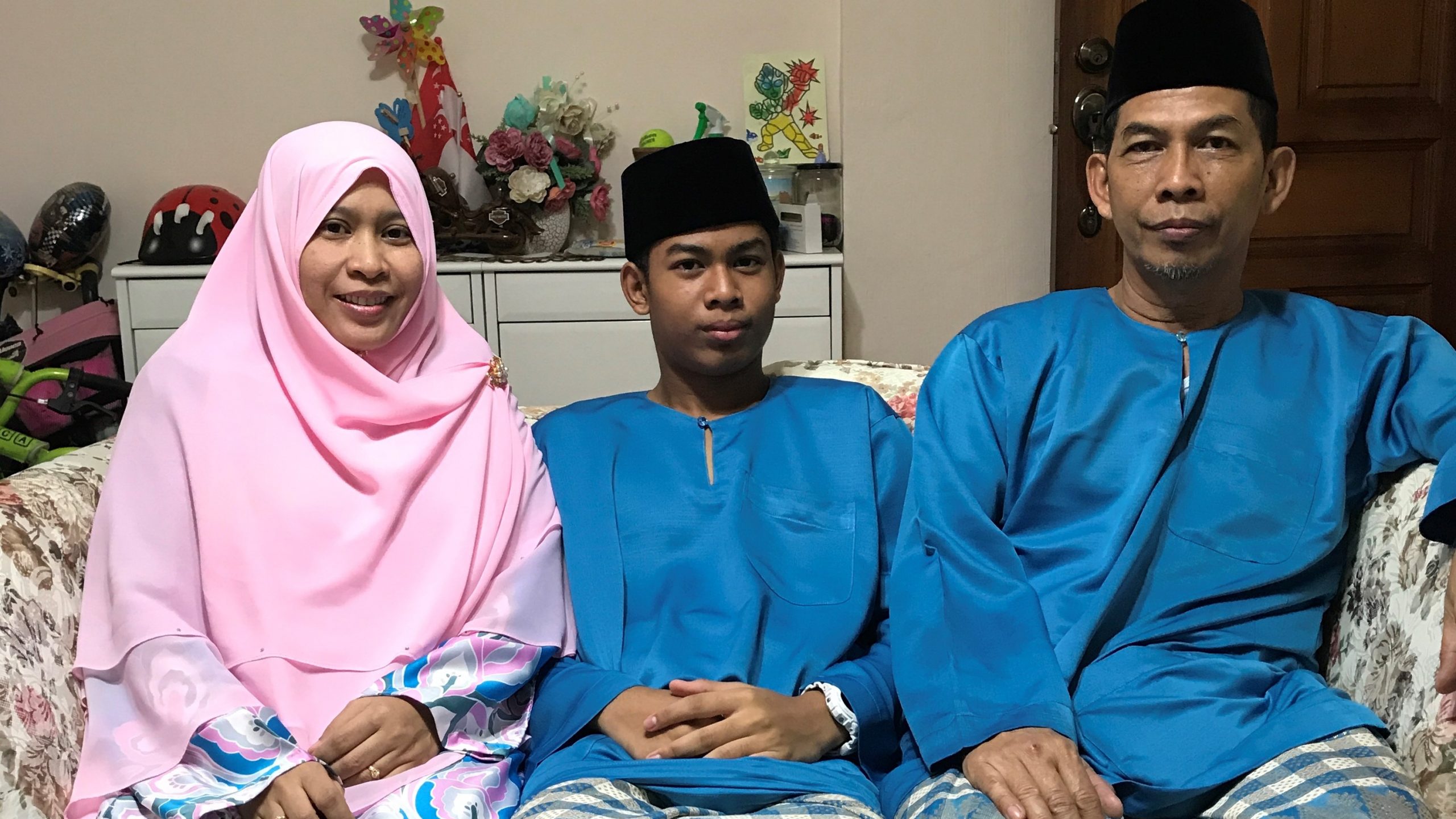 'Afif's outlook in life is inspired by his parents, Mr Satari and Mdm Sarimah Ali. "We've always advised 'Afif to respect others, regardless of age. Even now, we remind him to stay humble and reflect on his roots. He should remember all the support he has received and pay it forward," shared Mr Satari.
The family comes from a humble background. Tutored by his mother, 'Afif received financial support for his education through scholarships and bursaries, including HomeTeamNS' CEA. "The CEA has definitely been a great help especially during COVID-19, and we appreciate the book vouchers and monetary award that we've saved for his tertiary education," said Mr Satari.
With the support of his nurturing parents, it's perhaps unsurprising that 'Afif would excel in his studies. The couple encouraged his interest in science and mathematics, the latter for which he grew a fascination as a toddler. From playing with clothes pegs, blocks and an abacus, the young boy progressed to learning simple addition, subtraction and multiplication from Mdm Sarimah.
"Mathematics is a very wide-ranging subject. It can involve an abstract concept like pure mathematics, or be applied to other disciplines such as physics and engineering. I love to slowly unravel the answer to difficult questions and puzzles. The process is very satisfying and at times mind-boggling," explained 'Afif.
As soon as he reaches his Operationally Ready Date (ORD) as a platoon medic for the 8th Battalion in the Singapore Infantry Regiment (8SIR), the scholarly adolescent will be furthering his studies at the National University of Singapore's College of Humanities & Sciences.
As he looks towards a new phase in his educational journey, he advises his peers to always believe in themselves, against the odds.
More than 2,600 children of HomeTeamNS Ordinary Members have benefitted from the CEA since its inception in 2004. With CEA, we hope to reward and celebrate families, and encourage students to excel academically. For the latest updates on the applications, visit our website or Facebook page.