Fuel for thought – Through his professional work, SGT(2) (NS) Samuel Low of the Singapore Police Force shares the importance of going green and how our daily actions can help to save the environment.
TEXT: AUDRINA GAN
PHOTOGRAPHY: VEE CHIN
ART DIRECTION: FISH CHAN
STYLING: GABBY GABBANA
GROOMING: FELICIA NG
Having worked in the field of solar photovoltaic energy for almost a decade, SGT(2) (NS) Samuel Low Quan Bin of the Singapore Police Force (SPF) says it was fate that he got into this renewable energy sector.
During his final year of studies at Nanyang Technological University, the Electrical and Electronic Engineering undergraduate took up an elective module in human resource and was tasked with interviewing local start-ups. One of the companies was a solar energy company. He later learnt that there were other small and medium enterprises in the same business.
 "I find solar energy interesting as it offers a broad range of businesses and it also has the environmental touch,"
Low worked through the ranks and joined Sembcorp Industries Pte Ltd in 2016. Today, his job involves providing technical expertise to evaluate solar energy projects for his company. "My feedback helps the company decide whether to invest in a specific project from a profitability and strategic point of view."
In Singapore, solar energy is currently being used to supplement the electricity supply of the power grid, where every unit of solar energy produced is immediately used without storing. To date, solar energy panels have been installed on selected HDB rooftops, commercial and industrial buildings, as well as some landed properties.
Low acknowledges that the Singapore government and many interest groups are driving initiatives to adopt renewable energy, but the main constraint remains the lack of scalability due to our small land size. "The current model in Singapore is to install solar panels on rooftops as this is the only abundant space we have," he says.
[box_2 query_per_page="1″ query_manual_ids="10092″ meta_category="" meta_date="" meta_views="" meta_author="" meta_comment="" load_more_btn=""]
REDUCE AND RECYCLE WASTAGE
While some countries such as China and India are just starting to adopt renewable energy for infrastructure and transportation usage, Low notes that Singapore has made good strides. "But in terms of innovation and R&D, we have to catch up with countries like Japan," says the 34-year-old, who travels frequently for business involving renewable energy.
But Low emphasises that solar energy only forms part of the sustainability story. "To be truly sustainable is to incorporate the practice of a circular economy, where used resources [like waste] are re-used again," he says.
To educate people that little daily actions can help to save the environment, he has been organising trade fairs, roadshows and distributing flyers to raise awareness on using electricity from green sources.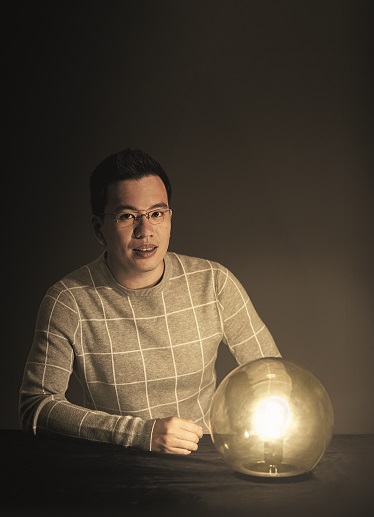 As a reservist with the SPF carrying out Neighbourhood Police Centre (NPC) duties, Low also makes it a point to discourage the use of plastic bags or straws when he buys food. "I also use less paper, as a lot of paperwork is now being digitalised – for instance, our e-logsheets," he says.
EMOTIONAL QUOTIENT
Being sensitive towards the environment is not the only virtue Low champions. As his NPC duties at Jurong Police Division involves patrolling and dealing with various incidents, he has also learnt how to manage his emotions even in times of distress. Some of the most notable cases that he has dealt with include homicide. "The grief on the faces of the family members of the deceased still flashes through my mind till this day," he recalls.
He carries the same emotional management ability to his workplace as his personal life. "Scenarios such as having to deal with difficult people always have a high probability of taking place, especially when the nature of my work involves meeting people every day," says Low. "I'm grateful for the beneficial takeaways from my work with the SPF, especially on the management of emotions, as well as communication and negotiation skills."
Other posts you might like:
[box_1 query_per_page="2″ query_manual_ids="9836,9853″ meta_category="" meta_date="" meta_views="" meta_author="" meta_comment="" load_more_btn=""]