Learning curve – Singapore Police Force's SGT (1) (NS) Emmanual Tay shares why it is imperative to acquire digital skills to be ready for the future of work.
TEXT: AUDRINA GAN
PHOTOGRAPHY: DARREN CHANG
At a relatively young age of 31, SGT (1) (NS) Emmanual Tay's career has gone through a few transitions: He first worked as a personal banker before joining his family's waste recycling business. Now, he's the co-founder of Gen Infiniti Academy, which provides training in emerging technologies.
After observing that the waste recycling industry was slow in adopting technology, he was keen to introduce digital solutions to improve efficiency, while increasing environmental awareness among the young.
Despite the advantages of digitalisation, he admits some people may resist digital disruption. "Some fear that they will not be able to cope with the technology. They also do not see the need to upskill as the industries they're working in might not have embraced digitalisation," he notes.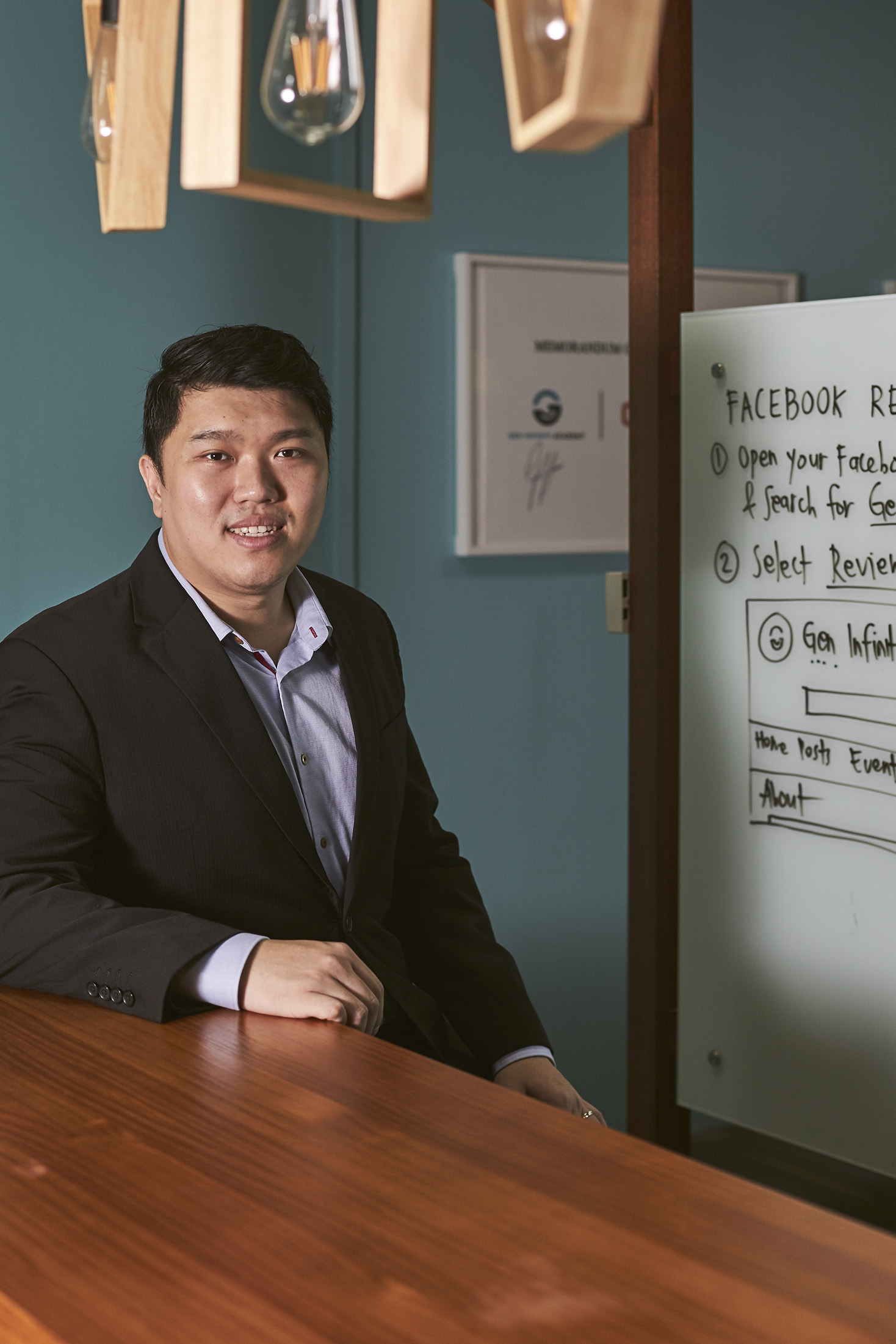 But he sees data analytics, machine learning and artificial intelligence as crucial skills that will be increasingly in demand in many industries. To help his trainees gain a better understanding of digital skills, he presents relevant case studies that the students can apply in their professions.
Tay's mentoring instinct also extends to his current role as Deputy Officer In-charge of Service and Support at Jurong Police Division, where he oversees a group of NSmen to help them fulfil training requirements.
His deployment as a Community Engagement Officer has also led him to encourage the community to get more actively involved in contacting the police when certain situations occur in their neighbourhood. "If there's constant quarrelling among their neighbours, they can make a police report so that it will not escalate into something more serious," he says.
In fact, it was his alertness that helped prevent a suicide when he was managing the 999 hotline during his full-time National Service days. "There was a nuisance call alert and I heard some funny noise when I picked up the phone. My gut instinct told me I should send the police there to investigate," he recalls.
As it turned out, the caller was a mute girl desperately trying to seek help for her mother, who was contemplating suicide. "The incident taught me that we should not take something at face value. Sometimes we need to investigate further," he adds.
[box_1 query_per_page="2″ query_manual_ids="10372,10085″ meta_category="" meta_date="" meta_views="" meta_author="" meta_comment="1″ load_more_btn=""]