From his passion in sports education to his commitment to ensuring Singapore's security, DAC (NS) Mohammed Azhar Bin Yusof seeks to excel in all of his endeavours.
TEXT: AUDRINA GAN
PHOTOGRAPHY: DARREN CHANG
STYLING: AMANDA TAN
ART DIRECTION: FISH CHAN
GROOMING: JOANN TOH (YEN ARTISTRY)
Having competed in rugby tournaments at both national and international levels, DAC (NS) Mohammed Azhar Bin Yusof always knew he wanted to pursue a sports-related career. "My parents couldn't afford to send me overseas to study for a sports degree, so my only option was to obtain a degree in Education [Physical Education] in Singapore. I grew to love teaching," he shares.
Today, the 47-year-old, who holds a Master's degree in Exercise and Sports Studies, is a senior lecturer in Physical Education and Sports Science at the National Institute of Education (NIE). Azhar is on secondment to Sport Singapore as head of CoachSG, an academy that leads the coach education and development pathways in Singapore.
"We work with education institutions, the 63 national sports associations and partners to develop coaches and coach developers through education programmes," he explains.
Azhar's current role is befitting of someone who boasts a wealth of experience in sports and fitness education – and he has the accolades to prove it. Among them are the "Excellence in Teaching" award, which NIE conferred on him twice. He's also a Fellow at the Nanyang Teaching Excellence Academy.
The veteran sports educator says that he has not experienced a dull moment at NIE. "The students come from diverse backgrounds. It is satisfying to help those with little sporting experience gain competence in various sports, and to nurture trainee-teachers to positively impact young students at schools," he says.
New horizons
Adding to his achievements, he was appointed assistant chef de mission at the Asian Games held in Indonesia last year. As leader of the Team Singapore contingent, he was tasked with ensuring the well-being of the athletes, so that they could focus on doing Singapore proud.
Looking back, he asserts that his NS training in the Singapore Police Force (SPF) – where, as the NS Deputy Commander of Protective Security Command (ProCom), he led more than 5,000 NSmen – has honed his teaching and management skills. ProCom, being the latest SPF specialist command set up in 2016, is extensively deployed for specialised protective security functions, such as the recent ASEAN summit and the Trump-Kim summit in 2018.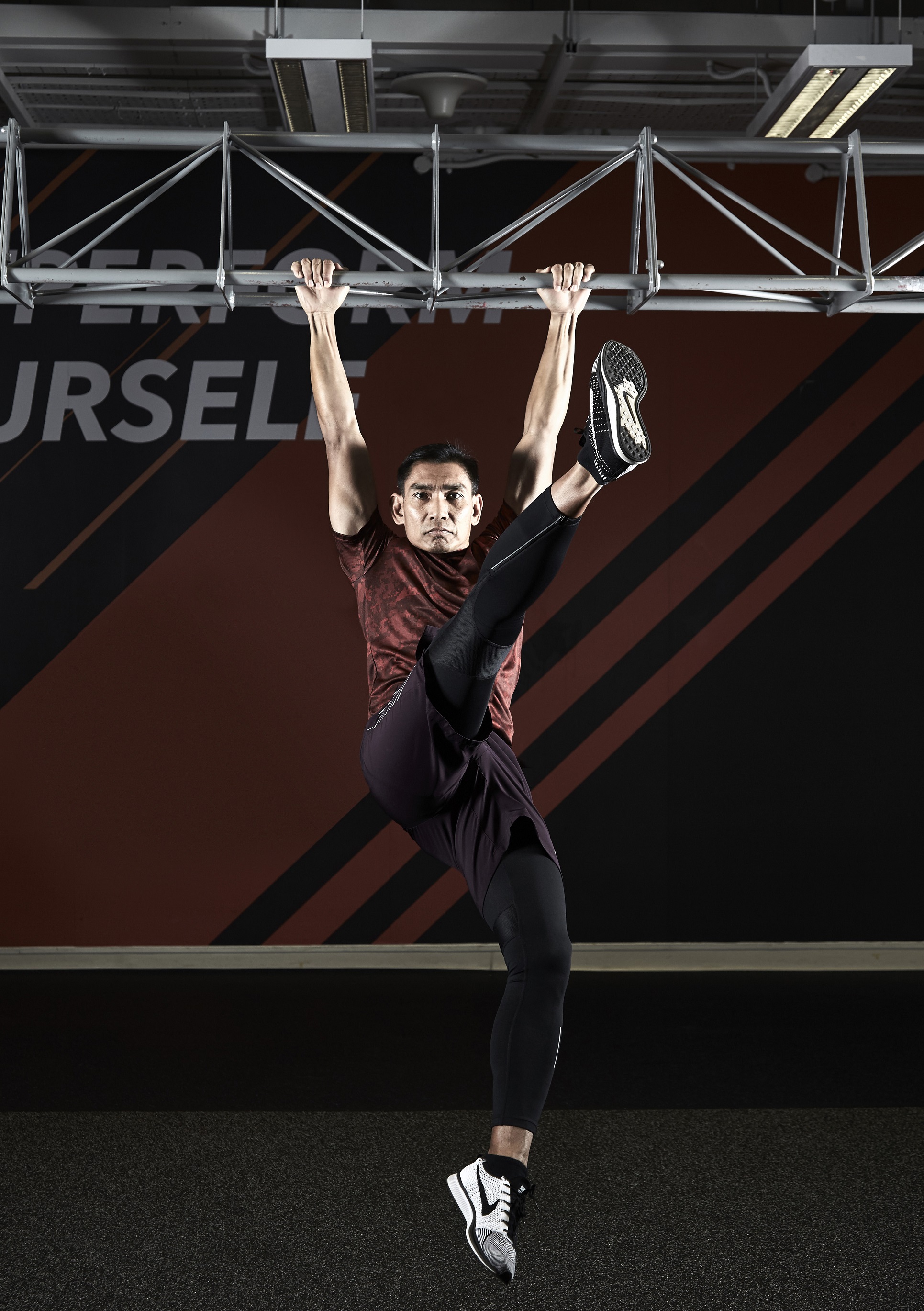 Notably, he is also an honorary aide-de-camp to the President, and in 2017, he was the first NSman Parade Commander to lead the 11 Home Team contingents at the parade segment of the NS50 Home Team Show and Festival.
These high-profile appointments, coupled with his role in SPF's fitness initiatives – including the recent revision of the RT/IPT programme – helped him clinch the NSmen of the Year Award in 2018, which he first won in 2009.
Being a part of the Force is not something that he takes lightly. "When I witnessed an armed robbery in Chinatown as a 19-year-old Full-time Police National Serviceman, I realised our responsibility in working with civilians to keep Singapore safe. The threats that we face are real," he stresses.
Despite having to juggle his work and NS duties, Azhar finds time to stay fit by making use of the sports facilities at his workplace. "My wife and I believe in leading an active lifestyle, so our family bonding time often involves physical activities," he shares.
Other articles that you might like: