Body or mind, young or younger, HomeTeamNS-JOM Balestier Clubhouse offers sports courses for a variety of interests. From aikido to pilates, here are some of the classes you can enjoy on your fitness journey.
TEXT: MORGAN AWYONG
PHOTOS: HOMETEAMNS
The HomeTeamNS-JOM Balestier Clubhouse offers numerous options for members looking to get their game on. Centrally located, the clubhouse is accessible to many.
Enjoy basking in the sun and breaking a sweat? You might want to sign up for the swimming or tennis classes.  If you don't fancy working on your tan, try the beginner-friendly yoga or pilates classes. Apart from boosting your physical fitness, these activities also help you achieve a positive, healthy mindset.
Aside from the extensive range of activities, courses are usually available at different times, offering members and guests greater flexibility. Whether you are coming from work on a weeknight or dropping by for some family time on the weekends, HomeTeamNS-JOM has got you covered. Here are eight activities that are perfect for the family:
1. Tennis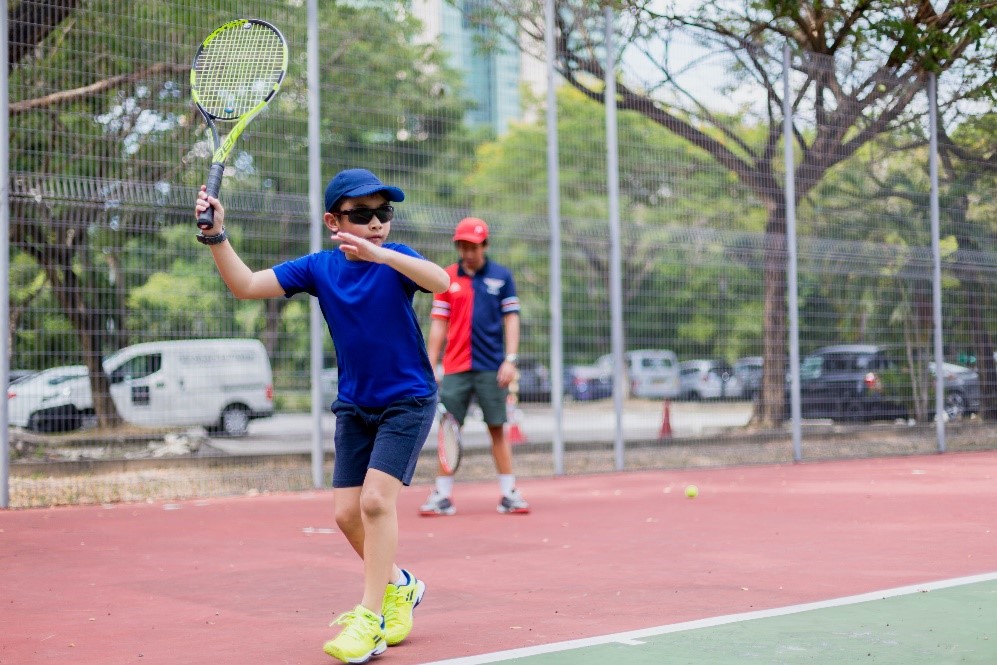 The court game offers you a chance to tone your body, work on those motor skills and throw in a good cardio workout in one swoop. Smash your way through the week as classes are available every evening. Beginner members pay S$120 (Public rate of S$160) for four sessions, and intermediate players get the same at S$160 (Public rate of S$200).
Sign up for tennis classes here.
2. Aikido
With the meaning "way of harmonising energy", Aikido is a form of martial arts that focuses on turning your opponents' own attacks and momentum against them. This gentle approach makes it perfect for kids to adopt. Choose from afternoon and evening classes throughout the week! Members can enjoy the rate of S$240 (Public rate of S$330) for 10 sessions.
Sign up for Aikido classes here.
3. Swimming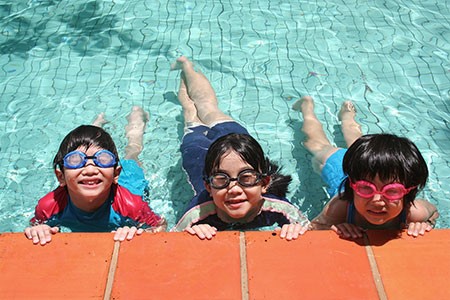 Singapore's sweltering weather makes a trip to the pool the best escape, so pick up some basic skills with the beginners' class and tone those muscles while you're at it. There are plenty of slots for your kids, with weekend options from 9am to 6pm. What's more, members enjoy 12 swimming sessions at only S$224.70 (Public rate of S$278.20)!
Drop an email to enquiries_balestier@hometeamns.sg, to sign up for swimming classes.
4. Karate
If parents and children want to share their experiences and exchange tips during the same session, then the Karate classes are a good option. Lessons happen every Saturday with the kids' classes going first. Then they can sit back and watch mum or dad have a go. For eight sessions, members only pay S$140 (Public rate of S$170) for Junior classes and S$160 (Public rate of S$180) for the adults.
Sign up for Karate classes here.
5. Pilates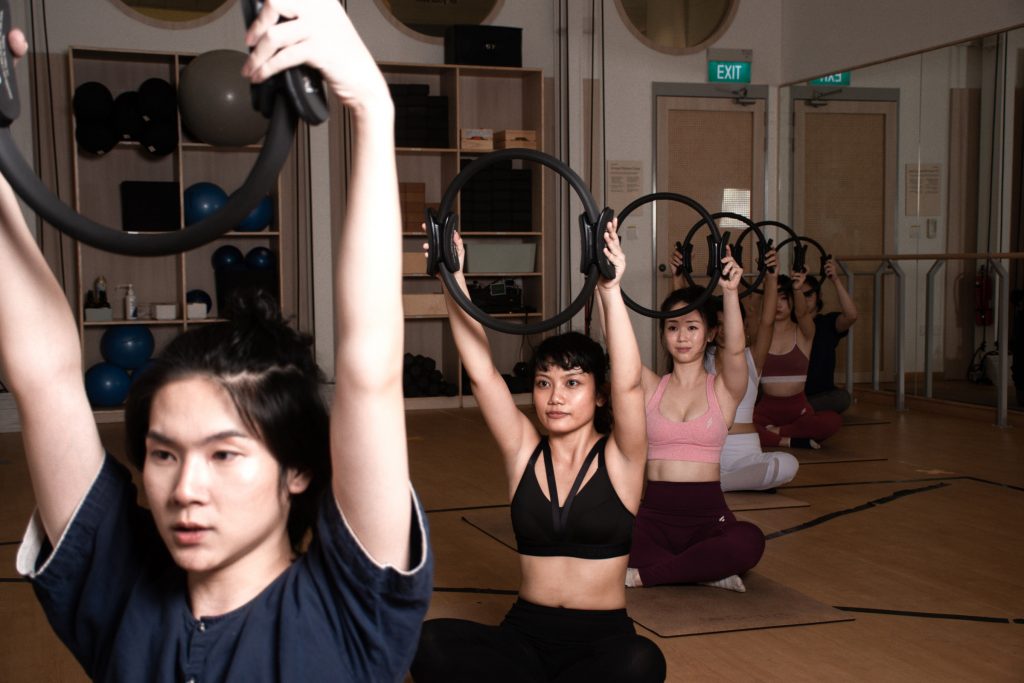 Stretch out and strengthen – that's what Pilates offers participants. The low-impact activity makes it relatively low-risk for those with creaky joints! Come during Mondays and early Saturdays if you're new to this gentle sport, and work your way to intermediate classes on Thursdays. Prefer a little more power to your routine? Opt for the HIIT variation, also available on Saturdays. Members pay S$90 (Public rate of S$100) flat for eight sessions.
Sign up for Pilates classes here.
6. Basketball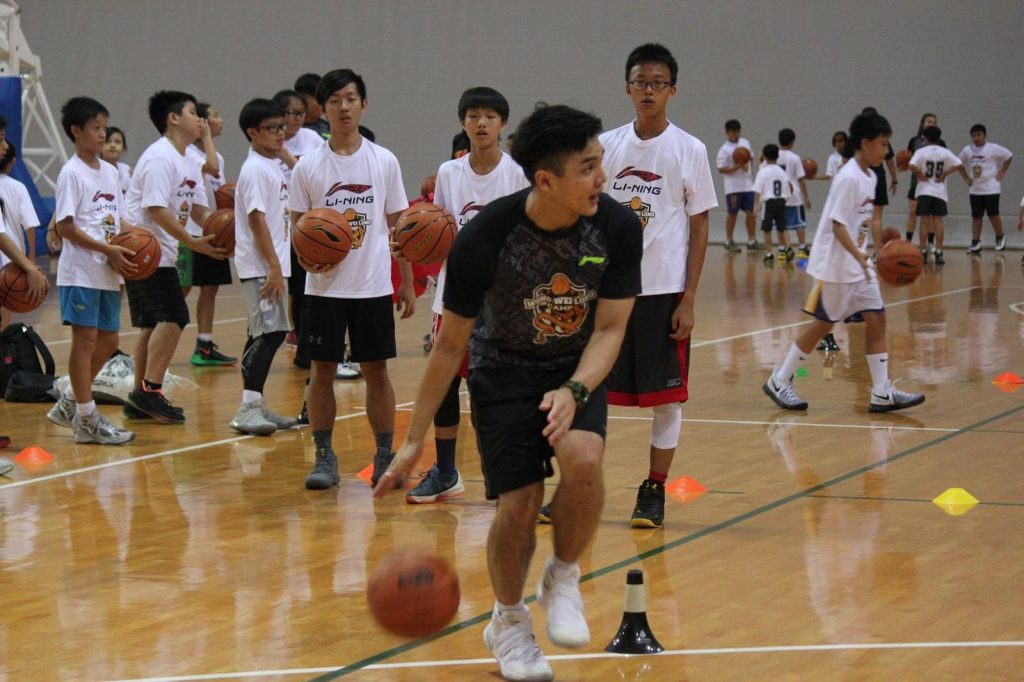 Scoring baskets isn't as easy as it looks, and kids who find themselves hitting "nothing but net" will feel incredibly rewarded when they do. Have them practise twice a week with member rates of S$450 (Public rate of S$500) for 10 sessions, and watch them smile when they land those drops.
Drop an email to enquiries_balestier@hometeamns.sg, to sign up for basketball classes.
7. Badminton
It's one of the games many of us played when we were young. But if you find yourself struggling with your backhand or shuttle control, pick up some beginner-friendly lessons at just S$260 (Public rate of S$320) for eight sessions.
Sign up for badminton classes here.
8. Gymnastics

This sport is gaining in popularity as people have begun to realise how powerful it is at strengthening core muscles. Becoming nimble is an added advantage! There's no better time to embark on your discovery on the mat (or maybe pommel horse one day?). Members get a hefty 50 per cent off the one-time membership fees for the course.
For more information or to book a slot for gymnastics classes, call 6256 8191 (Balestier).
HomeTeamNS-JOM has more in store for you! Explore other exciting classes and courses to join with your friends and family here.
You're here to keep healthy, and we're here to keep you safe. While soaking in the fun, HomeTeamNS has Safe Management Measures  in place to keep you and your loved ones protected.
Venues and classes have strictly-enforced capacity limits and every participant is screened for their vaccination status. Cleaning and disinfection measures have been stepped up at high-contact points, and hand sanitisers are available around the clubhouse. Navigate your way easily to class with markings and signs that highlight the latest measures. And when it comes to the spaces themselves, every effort is made to maintain hygiene, and facilities like swimming pools are cleaned regularly to keep COVID-19 at bay.
You've pushed yourself to the max, now it's time to treat yourself at the eateries in HomeTeamNS-JOM Balestier Clubhouse. As they also offer member discounts, you'll get to spend less but indulge more! Have a hearty finish at Indulge Teppanyaki and Grill House, where you'll find Western favourites served with a fusion twist.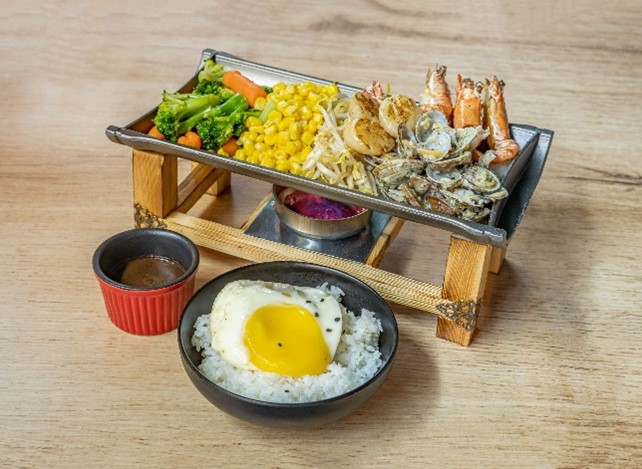 The classics are all here: Generous 200g Australian Striploin Steak, Grilled Cajun Chicken Breast, and for the undecided, a Mixed Grill. If you wish to go for new spins, try the Grilled Salmon Mentaiko or Black Pepper Smoked Duck. If you have a relatively small post-workout appetite, Indulge Teppanyaki and Grill House offers reasonably-sized salad and soba bowls that make for healthy options too.
Seafood lovers will enjoy Jom Makan Seafood — the restaurant serves up fresh barbecued varieties.
The setting is kept casual because the focus is on the food, and whether you're craving crustaceans or fish, you're in for a satisfying meal at this Muslim-owned business.
Whichever your choice, you know you won't have to worry about that bill. Members enjoy 15 per cent off their final total, so chow down with glee.
Find out how you and your loved ones can kickstart your fitness journey and spend quality time together at the HomeTeamNS-JOM Balestier Clubhouse