As Singapore turns 58, here are some interesting ways you can celebrate all things Singaporean this National Day.
TEXT: MELODY TAN
PHOTOS: SHUTTERSTOCK, SINGAPORE CIVIL DEFENCE FORCE, HOMETEAMNS
The National Day Parade is at the heart of Singapore's birthday festivities every year. Whether you're watching it on TV or enjoying the festive atmosphere at the Padang, this year's parade promises plenty. There's plenty to take in, like a fresh spin on Total Defence, heartland celebrations and a flypast that celebrates the RSAF's 55th anniversary. This year, there's even an afterparty – a blowout concert at the Gardens By the Bay where Kit Chan will bring out the feels with that perennial National Day fave, Home.
LEARNING ABOUT HISTORY AND CULTURE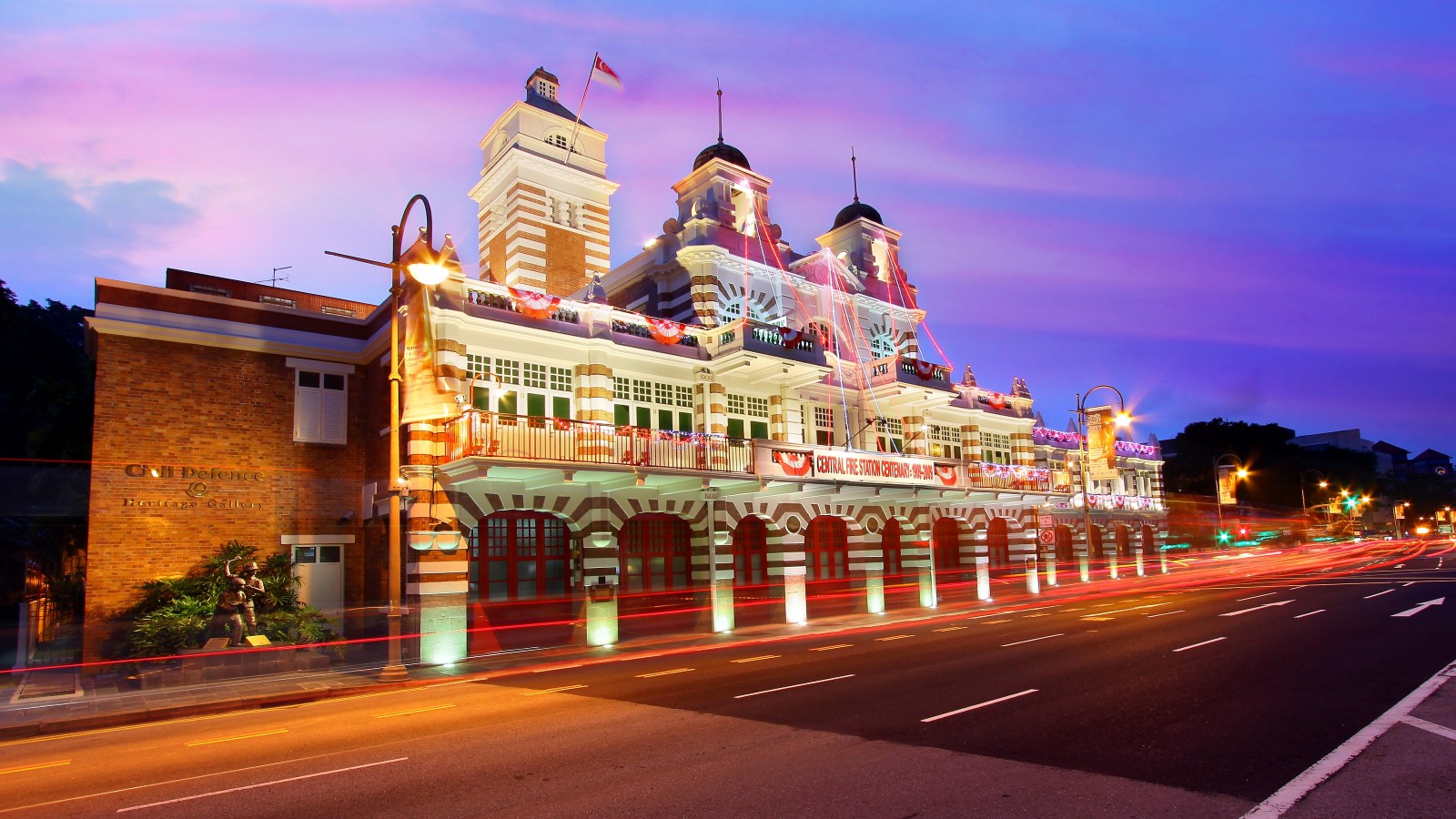 Singapore may be only 58, but its history stretches way beyond that. One great way to pay homage to the past is by walking its heritage trails. The Jubilee Walk trail covers Singapore's development from 14th century regional trading hub to colonial port and eventually, independent nation. Don't miss the neighbourhood trails. These include Balestier and Yishun-Sembawang where you can recharge at HomeTeamNS clubhouses after your walk.
You can also learn more about the Singapore Civil Defence Force (SCDF) and Singapore Police Force (SPF) by following the Police Heritage Trail, or one of these trails that begin from a HomeTeamNS clubhouse. Visit the Civil Defence Heritage Gallery at 62 Hill Street for a look into the past, present and future of firefighting and rescue operations in Singapore.
If you prefer air-conditioning to trail walking, you can visit Chinatown, Kampong Glam, Little India or the Eurasian Heritage Gallery. From 3 October, the public has free admission to The Battlebox in Fort Canning Park, the underground command centre where the British surrendered to the Japanese in World War II.
TAKING PART IN ADVENTURE RALLY
It's the race of the year at the HomeTeamNS Adventure Rally 2023. So, rally (pun intended) your family and friends to take part in either the Open or Family category. Starting from HomeTeamNS Khatib, you'll drive your team to three other HomeTeamNS clubhouses where you'll be sent on Singapore-themed missions and tasks in this #ProudlySingaporean race on Sunday, 13 Aug 2023, from 7.40am to 3pm.
At least one person from each team should have a Class 3/3A driving license, and if you choose the Family category, at least one of your team members should be aged between 7 and 14 years old. Be sure to register early to avoid missing out on this one-of-a-kind way to celebrate National Day on wheels!
SUPPORTING LOCAL BUSINESSES
Another way you can fly the flag? Shop local! Cheeky t-shirts and gifts from When I Was Four, trinkets from Nana & Bird and curated local brands on Independent Market show just how far local brands have evolved. It's a far cry from the good old days of Tiger Balm, which went from a Singapore-made ointment to global favourite in 100 years. Today, even celebrities like Lady Gaga and Gwyneth Paltrow sing the praises of Tiger Balm, which is still sold in its iconic hexagonal jar.
Like our stories? Subscribe to our Frontline Digital newsletters now! Simply download the HomeTeamNS Mobile App, and update your communication preference to 'Receive Digital Frontline Magazine', through the App Settings.