Frontline explores how HomeTeamNS supports NSmen as they navigate life's different milestones.
TEXT: ROY SIM
PHOTOS: HOMETEAMNS
Whether you're preparing for your first in-camp training (ICT) IPPT or celebrating your newborn's first-month anniversary, you'll find a reliable partner in HomeTeamNS. Since our inception 15 years ago, we have prided ourselves on being there for you at every stage of your life, constantly evolving our offerings and programmes to meet the changing needs of Home Team NSmen. It's our way of recognising your commitment to keeping Singapore safe and secure.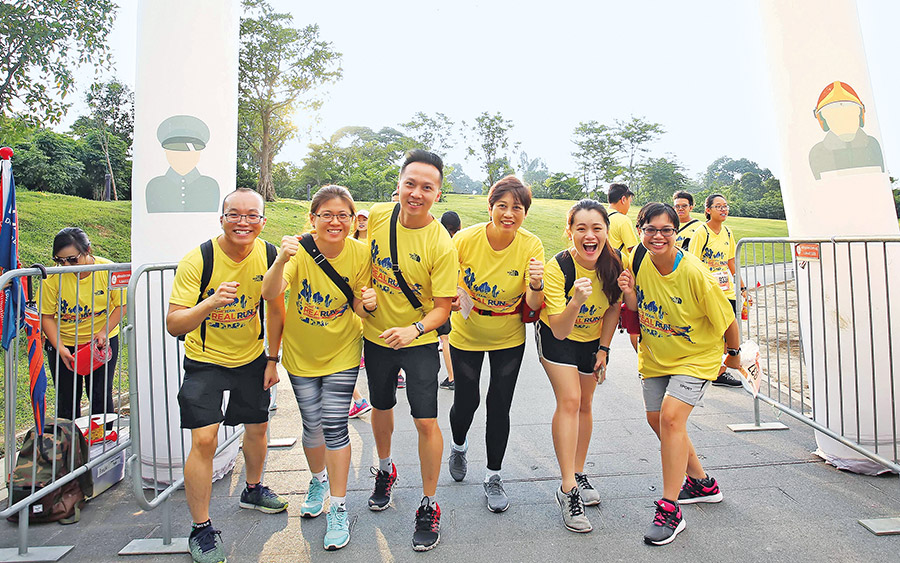 The fitness regime of one's NS days can be difficult to replicate once professional and family commitments begin competing for time and energy. With this in mind, HomeTeamNS provides several fitness facilities and programmes that help NSmen to maintain an active lifestyle. These include events that promote healthy competition among members:
The Regular Exercise Active Lifestyle (REAL®) programme – HomeTeamNS' signature sporting series includes REAL® Swim, with activities such as a 5km swim. Those who prefer working up a sweat on land can join the REAL® Run, which was held virtually for the first time this year.
Guardians Play-off (formerly known as the Most Supportive Division Challenge) – The yearly competition tests the mettle and endurance of NSmen through activities like dragonboating, futsal, bowling and golf.
Fitness Ironman  – Comprising bodybuilding and physique categories, this competition celebrates the toned bodies of our NSmen. A women's category was introduced in 2018.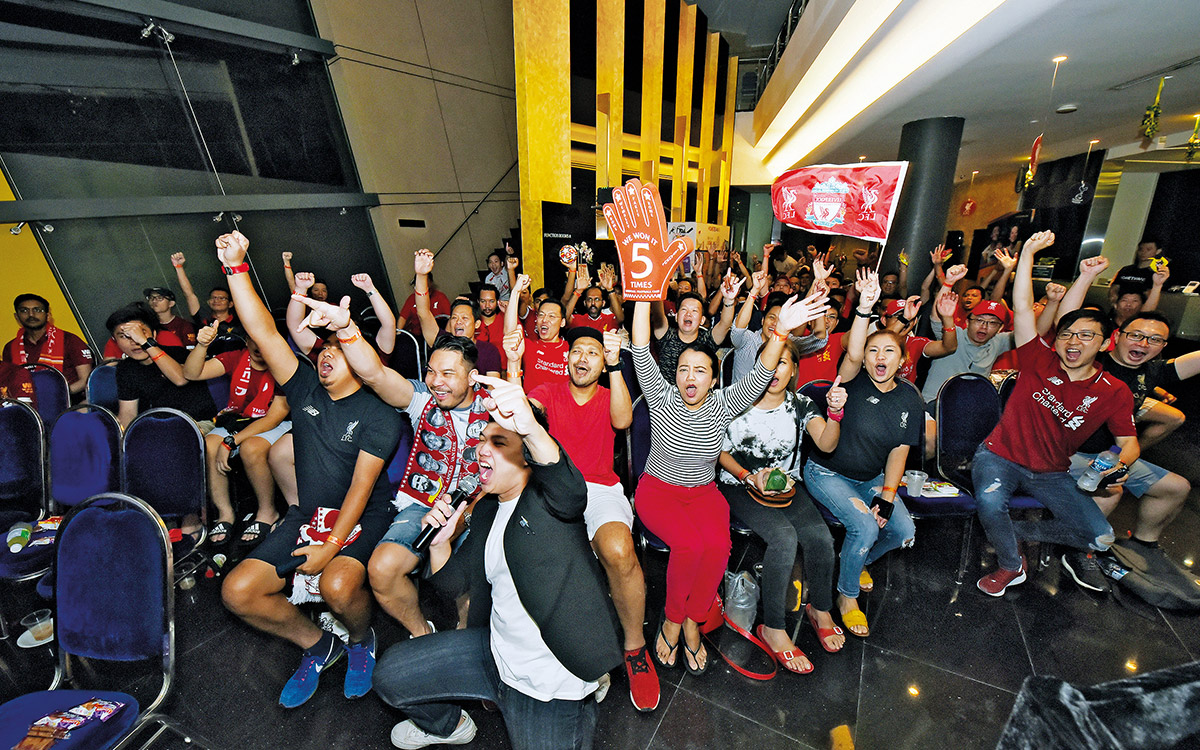 Bonding between NSmen often happens outside of ICT, and countless Home Team NSmen have engaged in cohesion-building pursuits at our clubhouses. Our range of activities can be customised to meet each unit's unique needs, with two of the more popular choices being Laser Quest and Clip 'n Climb. Events and activities are organised with NSmen's interests in mind as well. For example, the live screening of the 2019 UEFA Champions League final drew over 400 members to our Balestier and former Sembawang Clubhouses. HomeTeamNS also helps NSmen set up clubs, such as the Auto-Adventure Interest Group, to engage with fellow enthusiasts.
Besides providing a space to socialise, HomeTeamNS brings together NS buddies who may have lost touch with one another over the years through the HomeTeamNS Alumni Connect. In the first year of its launch in 2017, the service connected four groups of NSmen and produced 15 alumni leaders.
Another must-try is the Fossil Labyrinth. An exhilarating experience for all ages and fitness levels, it comes complete with "stalactites" and "stalagmites" (mineral formations that either hang from the ceiling of a cave or grow from the cave floor). The obstacle challenges you to crawl and climb in the dark, as you would in a real underground chamber. And don't miss the Cloud Climbs, which are netted structures you can scale. Those who make it to the top will be rewarded with a bird's eye view of the Adventure HQ complex.
PUTTING FAMILY FIRST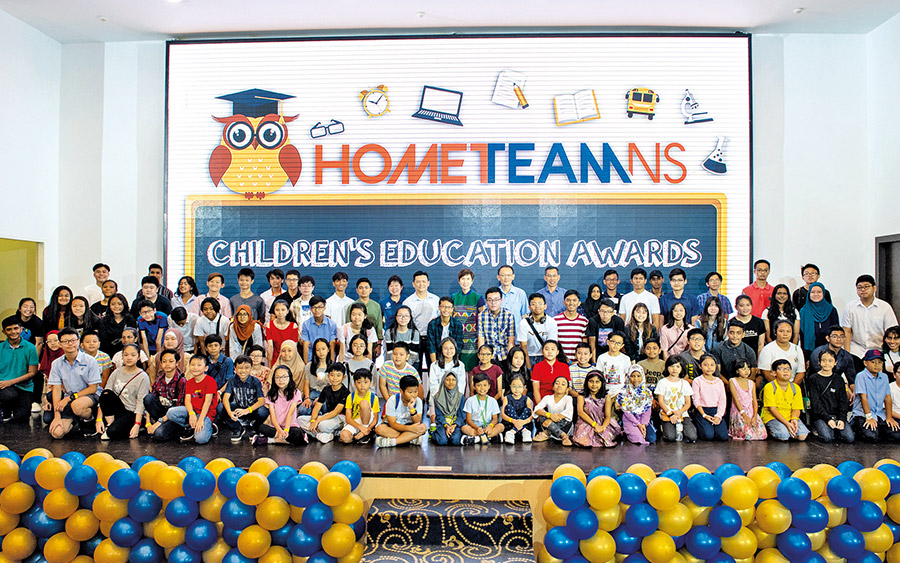 Family support is key to NSmen and HomeTeamNS recognises the valuable contributions of spouses and children with the following initiatives:
Presented annually, the Children's Education Award helps eligible HomeTeamNS members with the cost of their kids' school expenses. It recognises academic success, as well as active involvement in co-curricular activities and community programmes. Applications for the Children's Education Award 2021 are now open.
With the Everyday (Her)oes campaign in 2019, mothers and wives enjoyed exclusive freebies and promotions, and a free two-year HomeTeamNS Family Membership.
The HomeTeamNS Family Day is an annual event many look forward to, with members enjoying exclusive access to Singapore's top attractions, such as Universal Studios Singapore.
"Your families, too, are vital. When duty calls, they understand. You have to be away, and they give you their blessings anyway. Their pledge of support is equally, if not,  more important."
Mrs Josephine Teo, Minister for Manpower, Second Minister for Home Affairs
HELPING NSMEN CLIMB THE CAREER LADDER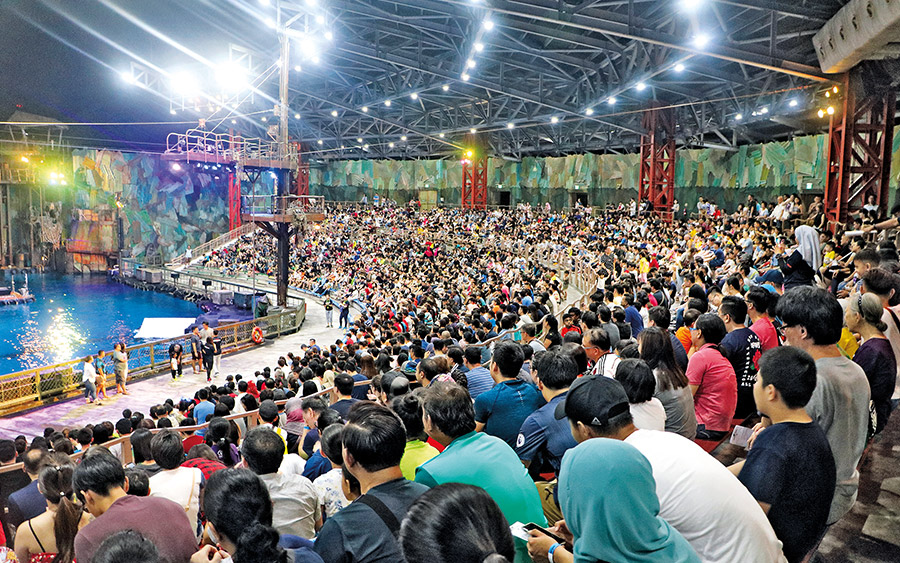 HomeTeamNS' support for its members extends to their work as well. The association provides avenues for lifelong learning, training and scholarships, all with the aim of boosting the employability and professional success of members. For instance, members can tap on the SUSS-HomeTeamNS Sponsorship scheme to cover up to 80 per cent of their course fees at the Singapore University of Social Sciences. Talks and seminars are also held to help NSmen find their ideal career path.
Other posts you might like:
[box_1 query_per_page="2″ query_manual_ids="11377, 11401″ meta_category="" meta_date="" meta_views="" meta_author="" meta_comment="" load_more_btn=""]