To: CPT Benjamin Phoon Wei Ji
Personnel Branch, 1st SCDF Division HQ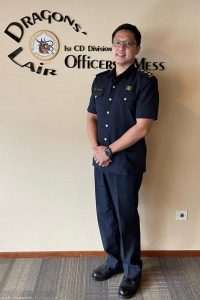 "I'm writing to commend CPT Benjamin Phoon, whom my son Wang Tengfei had served under during his National Service (NS).
During our conversations, Tengfei, who completed his NS in February this year, would often praise CPT Phoon for being an extremely understanding and supportive superior — not only to him but to all NSFs under his charge, as well as those from other departments. He would establish positive relationships and rapport with his men, taking the time to listen to any concerns that they may have, no matter how busy he was.
CPT Phoon would also strive to address any concerns that his NSFs will have with a smile, never venting his frustrations on them. He even made efforts to reach out to his men beyond working hours to ensure that everything was going well in the office. My son had mentioned to me multiple times about how he was motivated to give his best whenever he saw how CPT Phoon set an example for his men.
Having heard these accounts, I feel extremely confident in SCDF as a parent. I am assured that the organisation has role models like CPT Phoon, who leads by example. SCDF's core values are Pride and Care — I can wholeheartedly say that CPT Phoon went above and beyond in demonstrating these values during my son's time in NS.
Please extend my compliments to CPT Phoon for his exemplary conduct."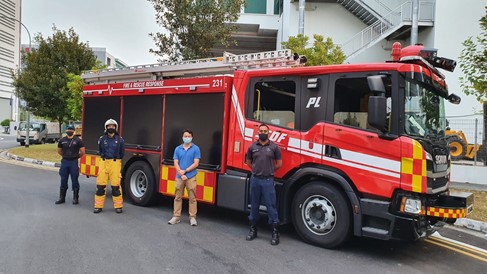 To: SGT(2) Yeo Kok Shuen Nicholas, LTA Caleb Kelvin Cheang and SSG Hassan Adli Jamil
"On behalf of my company, I would like to express our appreciation to SCDF for the meaningful fire drill exercise that was held at our premises. We learned valuable lessons on communication and coordination skills in the event of an emergency from SCDF. The exercise also allowed us to gain a better understanding and level of familiarisation in developing our fire emergency plan.
During the exercise, we witnessed the efforts and rigorous standards upheld by your team members in fire-fighting and rescue work. The exercise has helped us to strengthen our relationship with SCDF, as well as develop a deeper understanding of how to go about creating a safer workplace."
Mr Lee Jeng Yang, FSM, Sim Lian Construction Co (Pte) Ltd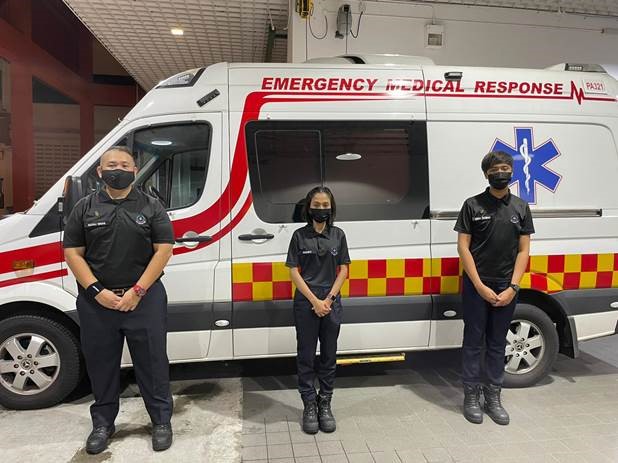 To: SGT Sazali, SGT Masayu and LCP (NSF) Rahman
"I would like to compliment the ambulance crew that had responded to a vehicular accident that I was unfortunately involved in. I suffered slight chest pains as a result of hitting the steering wheel and sprained my right leg. I am now recovering at home.
Paramedic Masayu attended to me and she was very professional in her job. She conducted an ECG (electrocardiogram) and took my blood pressure with care. I would greatly appreciate it if your officers could convey my compliments to her. Thank you."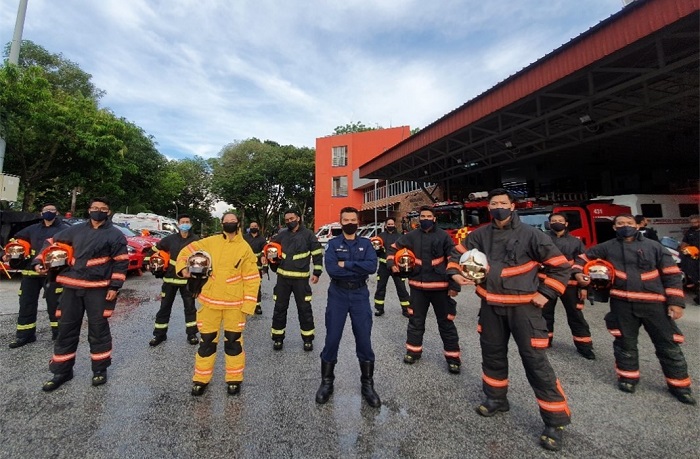 To: CPL (NSF) Ali Mahmud, SGT2 Md Rifqi Husni, CPL (NSF) Soh Teck Heng, Jeffery, LTA Lee Jasmine, CPL (NSF) Abdul Haziq Abdul Rasid, SGT1 (NSF) Amirul Hakeem Mohd Saza Ali, MAJ Chua Meng Teck Jason, CPL (NSF) Gabriel James G Pingol, SGT1 (NSF) Mohd Ajwad Abdul Rahman, WO2 Mahathir Nasir, SGT2 Md Marzuq Salleh and SGT3 Fairuz Abdul Latiff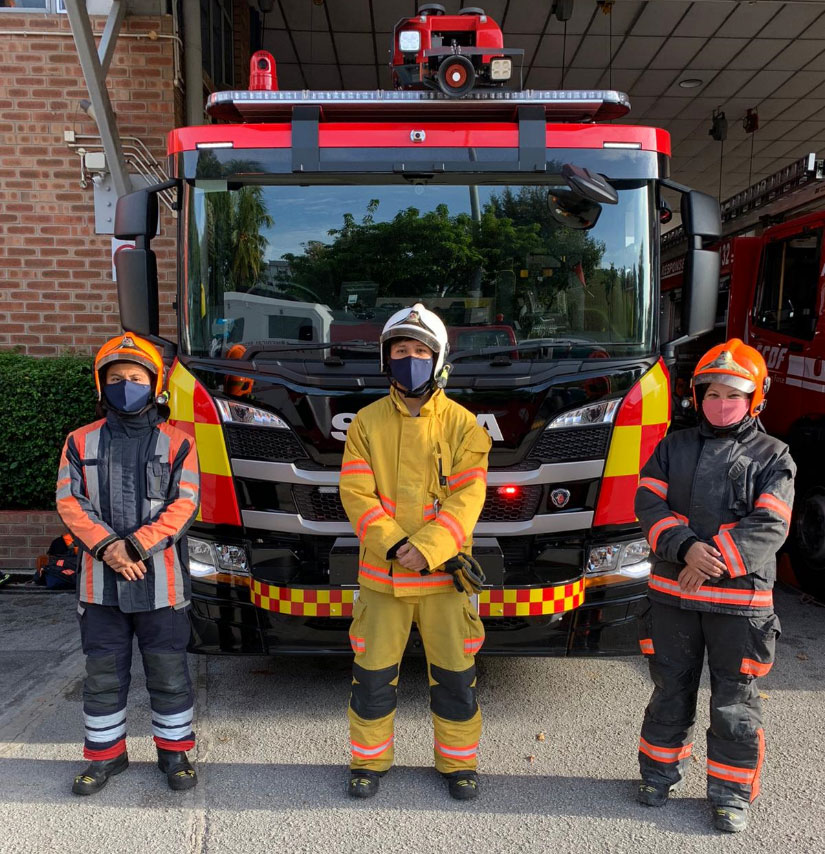 SGT2 Gregory Ryan Rajendra, LTA Goh Alvin and WO2 Nur Dazlina Kamarudin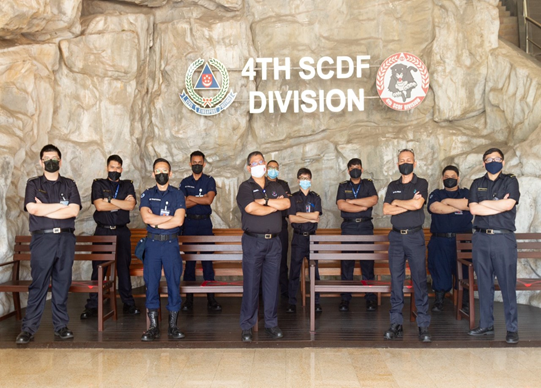 WO1 Andrew Lee, SSG Ramlanros Abd Rahman, SGT (NSF) Alvin Aravinnth Shankar,  CPL (NSF) He Qiang, PTE (NSF) Ang Ren Jie, PTE (NSF) Chia Yit Loong Benjamin, PTE  (NSF) Foo Song Jun, PTE (NSF) Desmond Koh Kian Tiong, CPL (NSF) Md Firdaus, CPL (NSF) Lutfil Hadi Mohd Yusof, LCP (NSF) Aqil Syazani, PTE (NSF) Md Shah Rezal Jomoludin, PTE (NSF) Md Muhaimin and PTE (NSF)  Md Nursyazwan Mazlan
Not in photos:
WO2 Abdul Qadir Hashim & WO2 Md Rizal Md Eusoff Sahab
Woodlands Fire Station & Community Engagement Branch, 4th SCDF Division HQ
"Ministry of Defence had benefitted and learnt much from the fire emergency drill, as well as the training provided. We would like to express our gratitude to SCDF for its support, commitment and professionalism.

A big 'Thank You' to SCDF once again and looking forward to the next collaboration."
To: WO Md Fazli Abd Illah, SGT (NSF) Kaisan Harith, CPT Moganavel, SGT (NSF) Shaik Fahmi, SWO Ramli Ibrahim and SGT (NSF) Md Nurhaziq
Firefighting & Rescue Branch, Frontline Operations Training Centre, Civil Defence Academy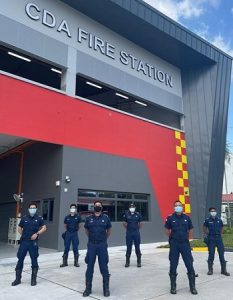 We just wanted to express our heartfelt thanks and appreciation to each of you for helping to make our son Lucas Huan's Section Commander Coursejourney a safe and smooth one. Your steadfast support, unwavering guidance and constant encouragement were important in guiding him through the demanding 22-week course. Through it all, the team was professional and excellent, which cumulated in an excellent Passing Out Parade livestream.
As a new Section Commander, I am sure my son has gained many applicable life-skills, experiences and knowledge that will likely aid him in the future.
Once again, thank you to the team for the hard work, effort and dedication in conducting the course. Here's wishing the new sergeants all the best in their new postings!
Mr and Mrs Jeffrey Huan, Parents of SGT Lucas Huan
* The letters have been edited for clarity.
Other Posts You Might Like