TEXT: JAMES LEONG
PHOTOS: DARREN CHANG
Zhang Yousheng's story
I was into my first month serving as a section commander at Jurong Fire Station when I was called to respond to a fire at Tuas. I saw huge pillars of smoke billowing in the distance. The fire was rapidly spreading and everything was unfolding so quickly. We needed to expeditiously formulate strategies to put out the fire and find new water sources to prevent further escalation, but the large scale of the fire only complicated things. I believe it is only when theoretical knowledge and operational experience come together that one can truly become fully prepared. But more than anything, it is the ability to stay calm that matters.
I am thankful to have my officers and seniors to guide me. I have a lot of admiration and respect for the SCDF because what we do as frontliners is crucial to protecting Singapore.
It's tough and requires both mental and physical resilience, but it brings fulfilment when you know you've done your part to help others.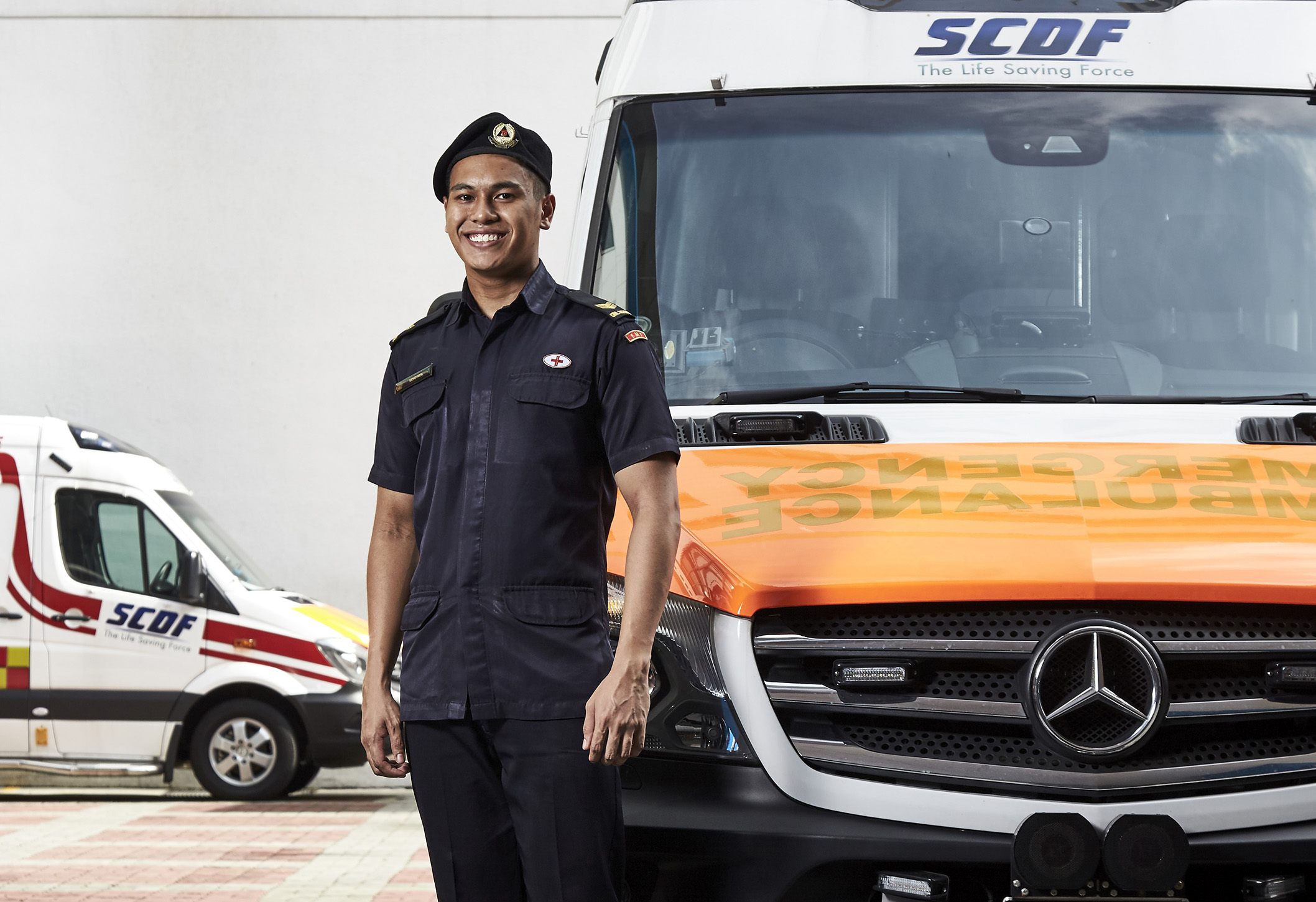 Mohammad Aidil's story
I was a lance corporal serving my first year of National Service as an Emergency Medical Technician (EMT) when I received an early call from an expectant mother. Attending to her in the ambulance was surreal because her husband was closely watching her suffer labour pains, but also looking completely calm.When we finally arrived at the hospital, she gave birth on the stretcher before we could even transfer her to a proper bed. The entire experience was made more intense because she only spoke Vietnamese.
I learned from this experience that while my peers in the firefighting vocation help to save lives, assisting to bring a new life into the world is equally important too.
As an EMT, I help the paramedic assess and manage the patient while providing pre-hospital care en route to the hospital.
Other articles that you might like: