Immerse yourself in Singapore's first indoor player-versus-player Airsoft experience at TactSim. The arena at Khatib Clubhouse is devoted to Airsoft, a competitive shooting sport that emerged in Japan in the 1970s. Players engage in various missions and shoot 6mm plastic pellets at their opponents. To maximise safety and comfort, the weapons are calibrated such that the pellets can only be launched at safe speeds and do not leave physical marks.
Participants can choose from an array of scenarios, depending on their interests and experience level. Ranging from straightforward competitive shooting to strategic missions, the variety ensures that there are game options for every kind of player.
Regardless of the scenario you choose, you'll be pleased with TactSim's arena design, which features moving wall panels that can convey different moods, locales and storylines. This promises a different game every time!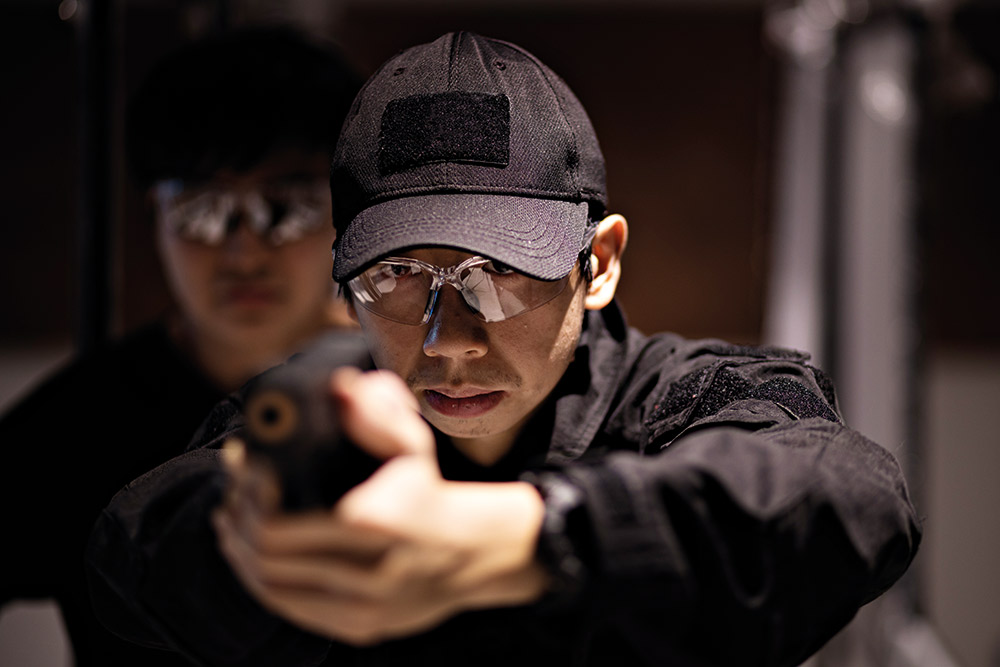 "HONESTY IS THE BEST POLICY"
The saying is especially true in a game of Airsoft, which is big on teamwork, communication and honesty. Participants have to declare that they are "hit", since the pellets leave no physical mark.
Other posts you might like:
[box_1 query_per_page="2″ query_manual_ids="10512,9265″ meta_category="" meta_date="" meta_views="" meta_author="" meta_comment="1″ load_more_btn=""]