If it's one thing that brings Singaporeans together, it's our collective love for all things yummy.
With our slightly delayed National Day Parade just around the corner, what better way to mark the occasion than to trawl the island for some great Singapore-themed eats? It's also a great way to support local eateries amid tough times (as if we needed more reason to pack away a few extra calories).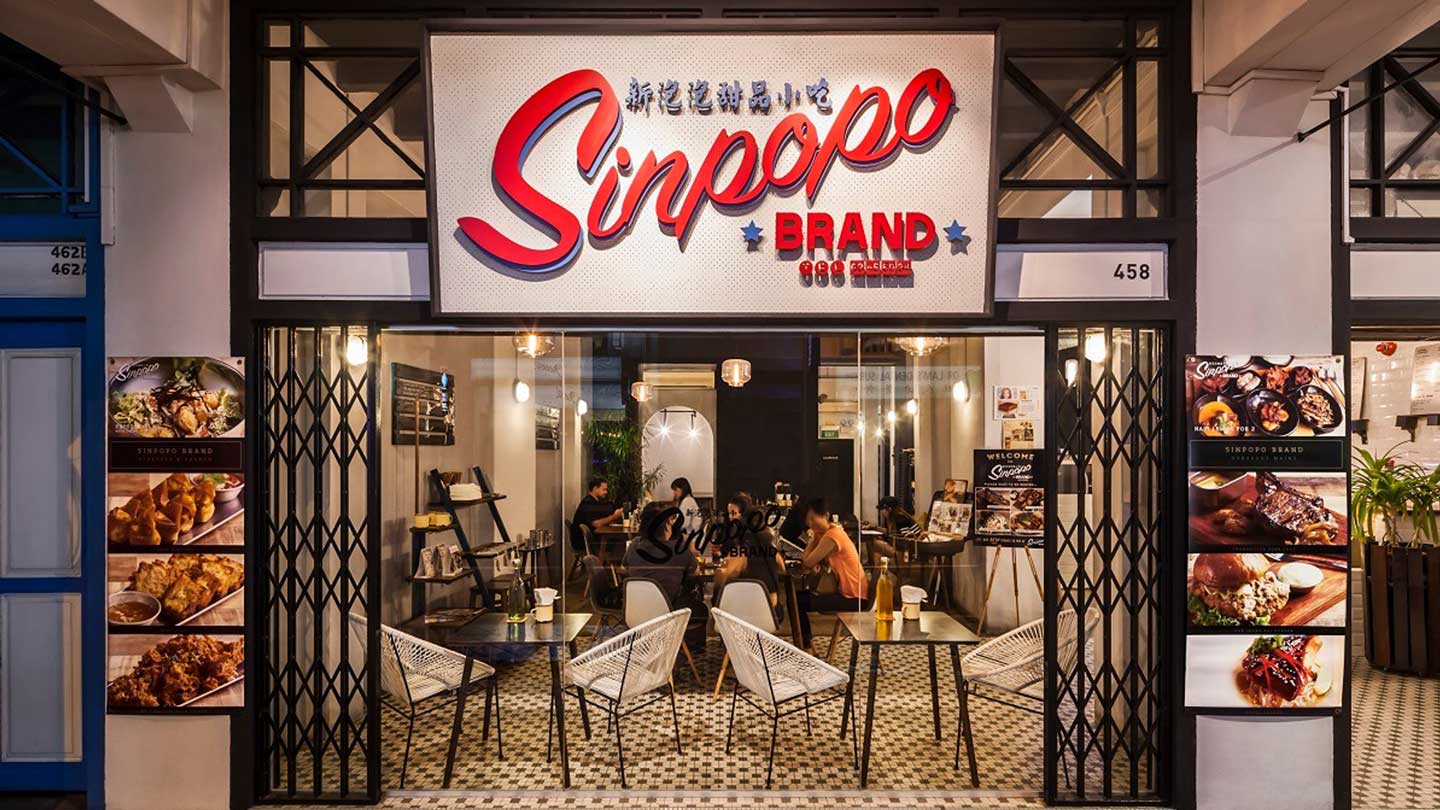 Sinpopo Brand hails itself as "an ode to Katong and the heritage it has passed down to us" and prides itself for preserving authentic Peranakan flavours and techniques to serve artisanal-quality local delights.
Check out their signature handcrafted cakes, which are contemporary takes on classic Singaporean flavours including pandan kaya, gula melaka, Mao Shan Wang and even pulut hitam.
Sinpopo Brand Restaurant
458 Joo Chiat Road, Singapore 427671
6345 5034
Open daily from 8:30 AM to 10:00 PM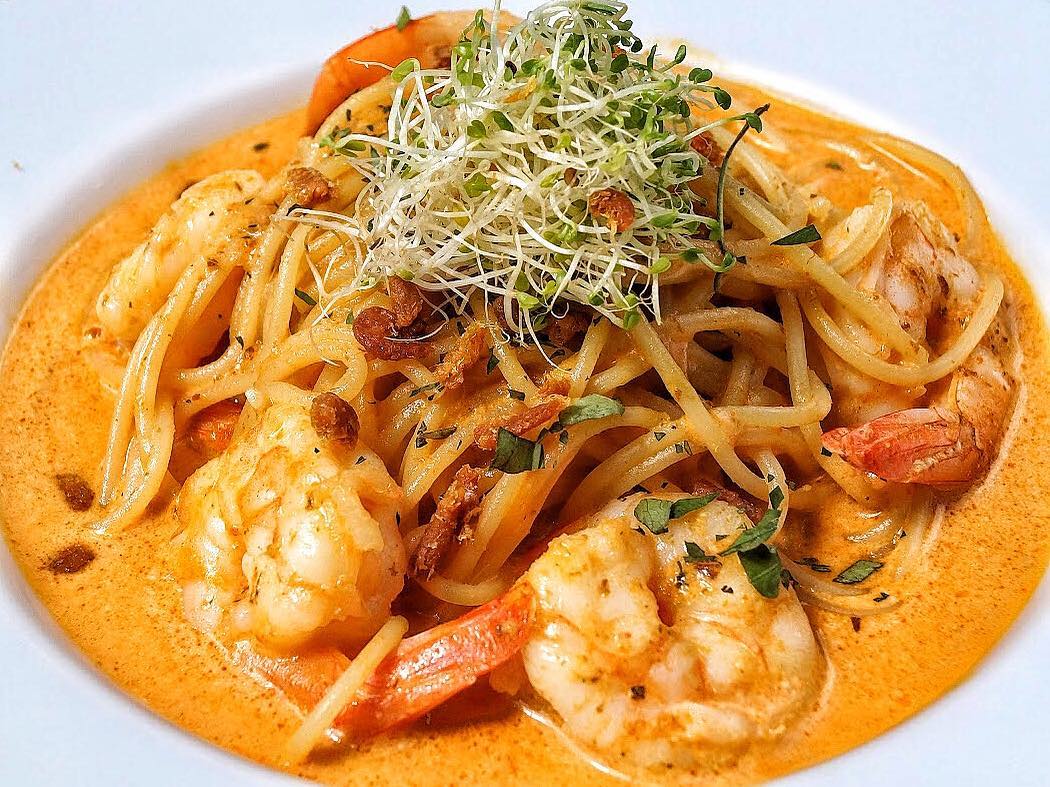 Tucked away in Crawford Lane, Tolido's Espresso Nook is a cosy cafe adored by fans for its delicious coffee and impressive brunch menu.
Their Laksa Pasta, for one, is a must-have for the patriotic foodie. A savoury, coconut-rich gravy is infused with laksa chilli sambal, coating perfectly al dente pasta and sauteed with succulent prawns to create a harmonious fusion of flavours. This mix may not sound like it should work, but it somehow goes together very well. Launched by the cafe in commemoration of SG50, it is now permanent menu item thanks to the overwhelming response.
…Oh, and don't worry about locating Tolido's – you'll likely spot the queue before you spy the cafe (standing in line is a national pastime, after all…).
Tolido's Espresso Nook
462 Crawford Lane, #01-63, Singapore 190462
6293 0382
Open daily from 8:00 AM to 3:00 PM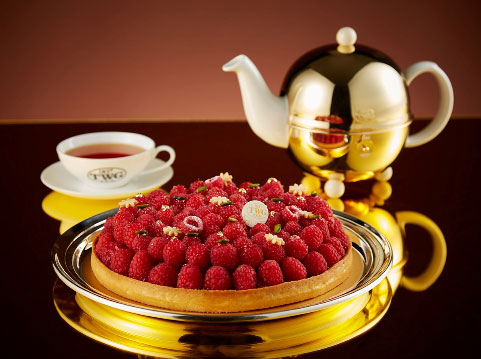 Homegrown brand TWG Tea is a favourite among lovers of the brew for their impressive selection for every occasion.
For the National Day weekend, try indulging in their Singapore Breakfast Tea – a blend of green and teas, rich vanilla and rare spices that is evocative of the harmony that defines the nation.
While you're at it, have a gander at their extensive range of scrumptious patisseries for the table – may we suggest the beautifully assembled, red-and-white Raspberry Tart or Strawberry tart for the occasion?
TWG Tea outlets are located all around Singapore; discover a teahouse near you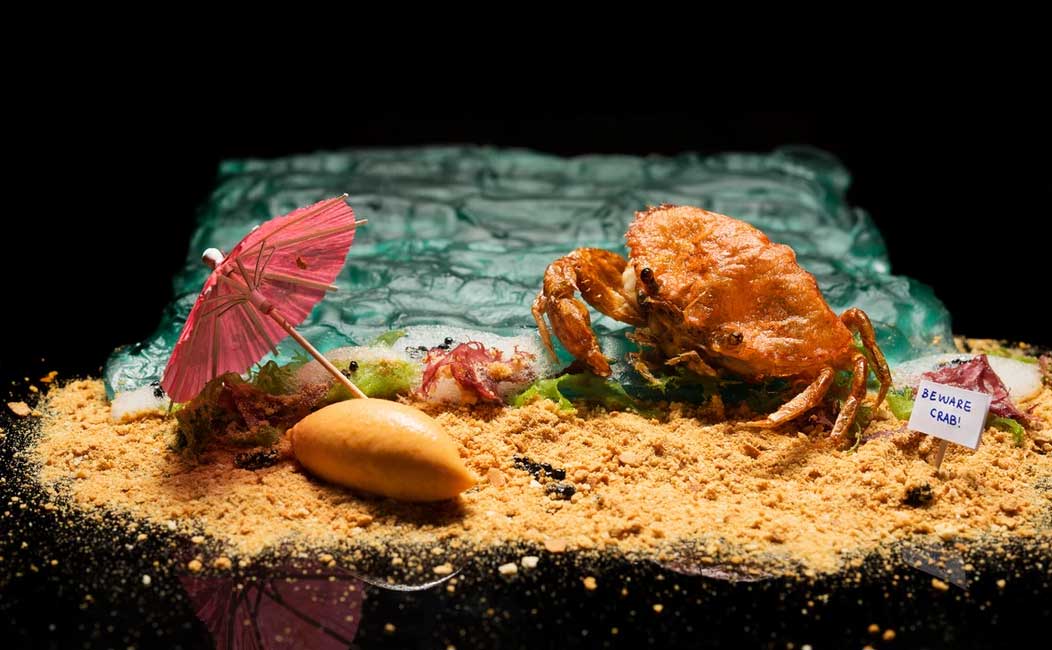 For those seeking a more atas culinary adventure, Labyrinth by Chef LG Han serves up a unique Mod-Sin (read: Modern Singaporean) dining experience in a fresh expression of Singapore cuisine.
The One Michelin-starred restaurant focuses on using the best locally sourced produce, ingredients, and flavour profiles in order to pay homage to Singapore's food producers and heritage in a way that's undeniably delicious.
While the main Labyrinth restaurant is temporarily closed amid Phase 2 Heightened Alert safety measures, prospective diners can still make reservations for the later part of the year.
In the meantime, order online from their sister restaurant Miss Vanda by Labyrinth, which offers a menu of more casual Singaporean food which comprises local favourites like Ang Moh Chicken Rice and Deepfried Boneless Har Cheong Chicken Wings.
Restaurant Labyrinth and Miss Vanda by Labyrinth
8 Raffles Ave, #02-23, Singapore 039802
6223 4098
Lunch: 12:00 PM to 2:30 PM (except Tuesday and Wednesday); Dinner: 6:30 PM to 10:00 PM. Closed Mondays.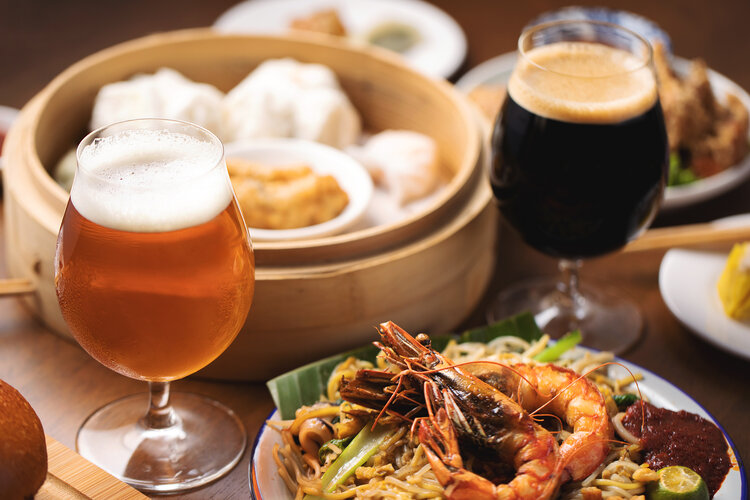 An unassuming facade belies Ah Sam Cold Drink Stall's intimate bar interior where one can enjoy a host of inventive Asia-inspired cocktails and fan-favourite hawker-style dishes.
As Timeout Singapore puts it, Ah Sam heralds the "3.0 evolution of the kopitiam – an unpretentious public place to commune at, but with atas drinks, of course."
Whether you're in the mood for one of their signature local-inspired cocktails, a pint of local craft beer or a plate of their mouth-watering char kway teow or XO carrot cake, you're in for a feel-good time as you #supportlocal at this one-of-a-kind bar.
Ah Sam Cold Drink Stall
12 Haji Lane, Singapore 189205
6391 9942
Open daily from 12:00 PM to 10:30 PM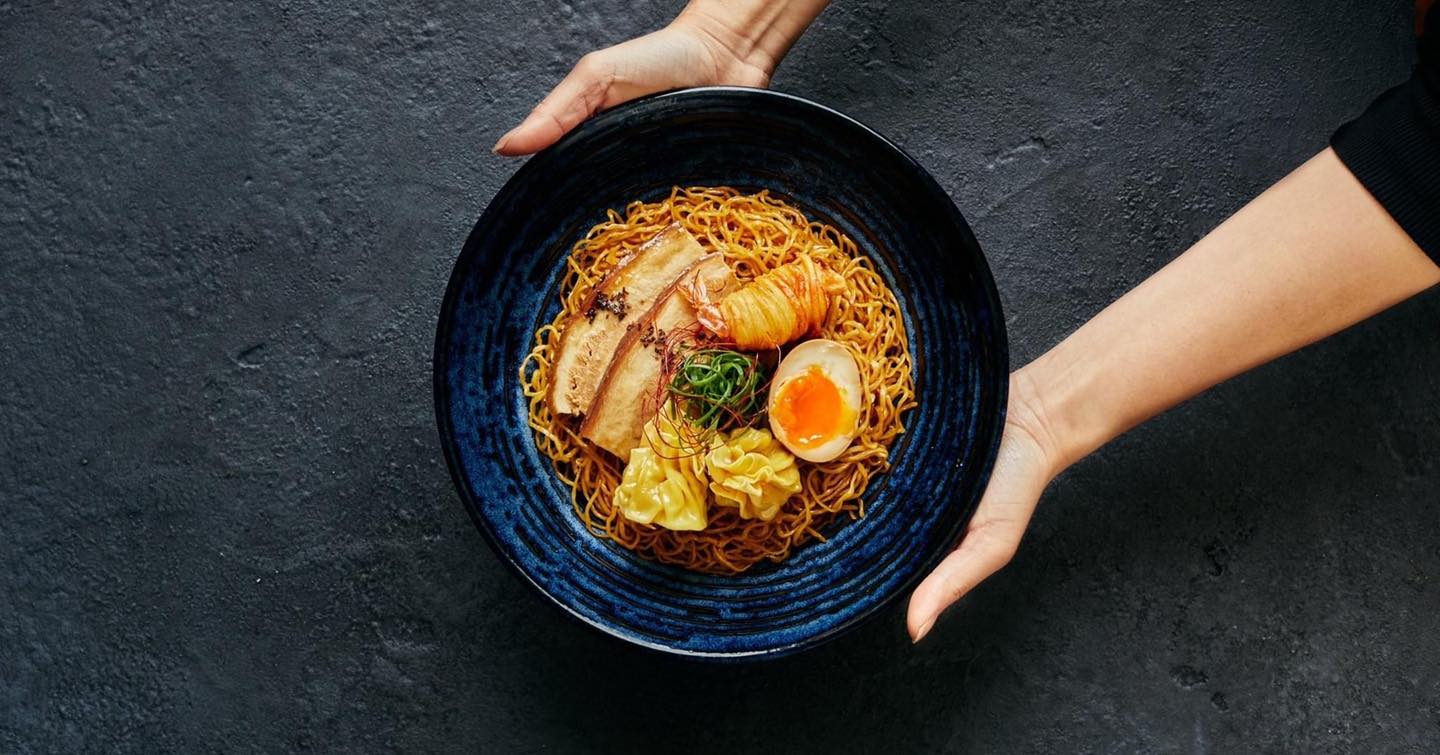 Once upon a time, the founders of A Noodle Story were tired of disappointing bowls of noodles they had tried, and set out to create their own, delicious recipe that was easily accessible to the masses.
Years of hard work later, they are now serving up what they claim is the "ultimate noodle dish" at their Michelin Bib Gourmand-listed stall nestled in Amoy Street Food Centre. What you can expect is a truly one-of-a-kind, hyper-local take on ramen – an all-time favourite among Singaporeans.
Bringing together modern European techniques and Asian flavours, the guys at A Noodle Story are passionate about bringing to Singaporeans delicious, no-frills, gourmet-quality noodles at hawker centre prices. The springy noodles, succulent slices of pork and juicy wontons that adorn each bowl are testament to their dedication to that end.
A Noodle Story
Amoy Street Food Centre, #01-39, Singapore 069111
9027 6289
Lunch: 11:15 AM to 1:30 PM (11:00 AM to 1:15 PM on Saturdays);
Dinner: 5:15 PM to 7:00 PM (except Saturdays).
Closed Sundays.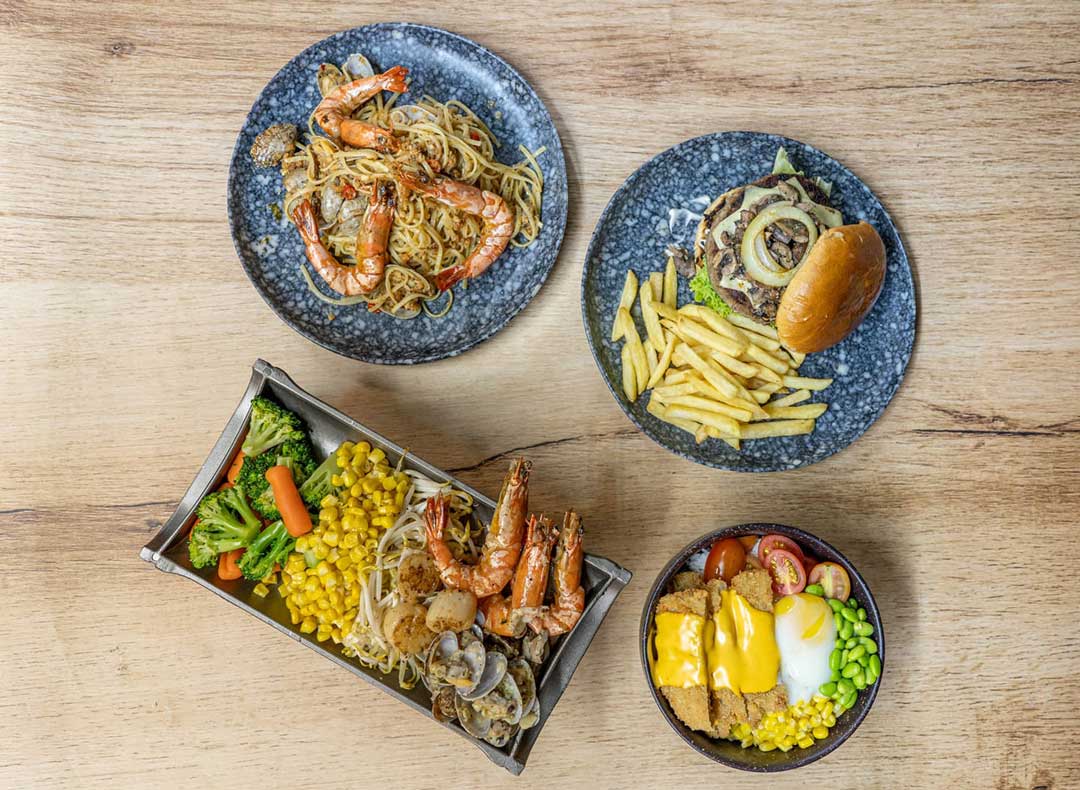 Indulge Teppanyaki & Grill House is well-known for serving up traditional kopitiam-style Western food with a twist incorporating a fusion of Asian flavours. Grilled meats and fish, burgers, pasta, rice, soba, salad – if you can name it, Indulge probably serves it.
In celebration of Singapore turning 56, Indulge is offering a range of National Day set promotions for takeaway, including the following:
Chicken Chop Mains/Rice + Soup + 1 Can Drink @ $10.90 (U.P. $16.70)
Chicken Cutlet Mains/Rice + Soup + 1 Can Drink @ $10.90 (U.P. $17.70)
Truffle Mushroom Rice/Soba/Salad/Pasta + Soup + 1 Can Drink @ $10.90 (U.P. $17.70)
Salmon Fillet Rice/Soba/Salad + Soup + 1 Can Drink @ $14.90 (U.P. $21.70)
Smoked Duck/Rice/Soba/Salad + Soup + 1 Can Drink @ $14.90 (U.P. $22.70)
The promotion is valid till Aug 18, 2021 at the HomeTeamNS-JOM Clubhouse. So, tarry no longer to get that Western fix that's been on your mind all week, at a great price.
Indulge Teppanyaki & Grill House
HomeTeamNS Balestier 31 Ah Hood Rd, #01-04, Singapore 329979
Open daily from 11:00 AM to 10:00 PM
Other Posts You Might Like