SCDF NSF SGT1 Jovian Ng has always held an affinity the Home Team, from his stint in the NPCC to his current role fighting fires with the SCDF.
TEXT: KEENAN PEREIRA
PHOTOS: SGT1 JOVIAN NG
SGT1 Jovian Ng isn't likely to forget the incident on 6 December 2022, anytime soon. After their morning drills at the Brani Marine Fire Station, his unit was called to put out an engine fire on a vessel in Singapore's southern waters. It was a staggering mission that took the team two-and-a-half hours to complete.
"It was the first time I had helped to put out a fire," says SGT1 Ng, who supported the operations as a member of the feeding team that provided hoses to a unit manoeuvring the nozzle.
Days like this are strenuous to say the least – their shift doesn't end immediately after a blaze is contained. In fact, it continues until the end of the 24-hour shift. Not that he's one to grouse. "It's something we do to keep our country safe and I'm glad I have the chance to help."
AN AFFINITY FOR THE HOME TEAM
SGT1 Ng, who enlisted in July 2021, has always held an affinity for his current role in the Home Team. He had joined the National Police Cadet Corps (NPCC) as a Co-Curricular Activity (CCA) in secondary school, and had initially hoped for a posting at the Singapore Police Force (SPF) during his National Service (NS) days. But he was equally pleased to be accepted by the Singapore Civil Defence Force (SCDF) instead. "Either way, we're making a difference to the country," he says.
The born leader credits his time at NPCC and later, his polytechnic student group, for shaping his career path. These experiences led him to SCDF, where he is an NSF Section Commander and a Navigation Specialist. In the latter role, he is responsible for assisting and operating the navigational equipment aboard firefighting vessels.
Because of his natural leadership abilities, SGT1 Ng was selected as part of the first batch of NSFs who attended the Port Limit Steersman Course. The course equips participants with the knowledge and practical skills to steer marine vessels through various ports. With this certification, SGT1 Ng can go on to work in the marine sector, although he tells Frontline that he has no current plans to pursue this option. "After I (reach my) ORD (Operationally Ready Date), I'll be heading to Canada to study finance and economics," he shares.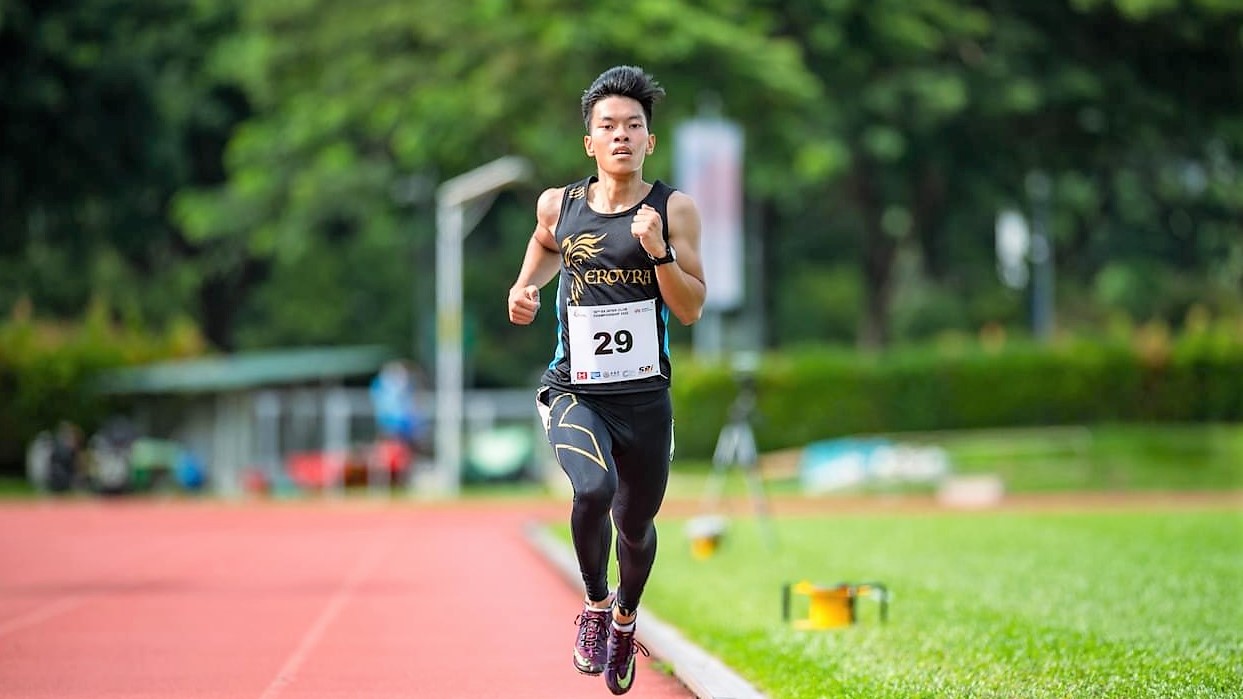 But it's not just marine and firefighting skills that SGT1 Ng will take away from his NS stint. He believes that his time in service has also honed his people skills, specifically through his appointment as an NSF peer support leader who oversaw the wellbeing of his peers. Furthermore, the 22-year-old has grasped several important principles related to leadership. For example, he says he understands that different personality types are partial to varied leadership styles. "So it's important to learn how each person works instead of just commanding them straight away," he adds. Such lessons were gleaned through spending time with his charges, from physical fitness activities to more social interactions.
An avid runner, SGT1 Ng particularly enjoys opportunities to bond with his men through fitness activities. "There's something about a run that builds a bond with a leader and his men, as you feel like you're all doing something together as equals," explains the former track and field school team member. "My events were the 400m, 800m and 1,500m races," he recounts, adding that he continues to run leisurely every week.
Like our stories? Subscribe to our Frontline Digital newsletters now! Simply download the HomeTeamNS Mobile App, and update your communication preference to 'Receive Digital Frontline Magazine', through the App Settings.
It has been 10 years since SCDF assumed marine firefighting duties from the Maritime and Port Authority of Singapore. The Force has led numerous enhancements since then, including the introduction of state-of-the-art fireboats and the construction of new marine fire stations.
The fire SGT1 Ng and his teammates fought is by no means the first time the SCDF has been called to fight maritime fires. Looking back on 30 May 2022, the SCDF was called into action when a boat that was docked at Marina at Keppel Bay caught fire. The fire was extinguished after about one hour with assistance from a water monitor from the Maritime Port Authority.