From recognising the signs of stroke to performing CPR, a paramedic shares essential lifesaving techniques that can help to save lives.
Rest and relaxation are usually our top priorities when we are on holiday, but things can quickly go south due to unforeseen emergencies. Being prepared to manage an emergency with basic lifesaving skills can make all the difference, especially when you are faced with medical emergencies such as cardiac arrest or heatstroke, and help may take some time to arrive.
Ms Vernita Erat is a paramedic from the Singapore Civil Defence Force's (SCDF) Civil Defence Auxiliary Unit (CDAU).  Currently performing her duties at Alexandra Fire Station, Ms Erat shares five key techniques to manage common emergency scenarios, especially when abroad.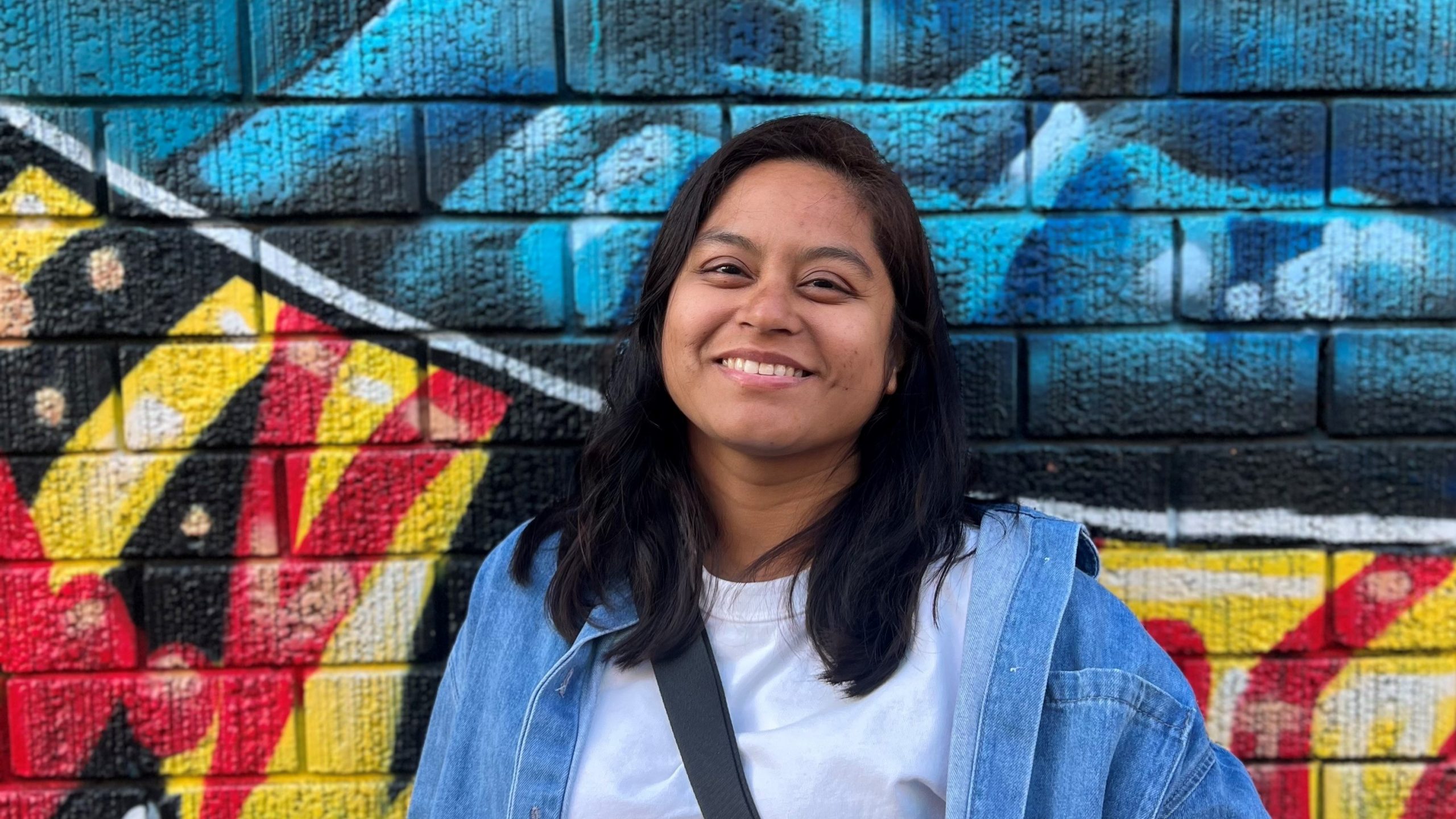 1. Cardiopulmonary Resuscitation (CPR)

"I believe CPR is one of the most essential life-saving skills that everyone should know," says Ms Erat. "CPR can significantly increase the chances of survival from a cardiac arrest."
When travelling with loved ones who suffer from known cardiac issues, proficiency in CPR is critical. According to the Singapore Heart Foundation (SHF), sudden cardiac arrest causes the heart to unexpectedly stop beating. As blood stops flowing to vital organs such as the brain, heart, and lungs, the lack of oxygen will cause irreversible damage to the brain cells within the first 4 to 6 minutes of a cardiac arrest.
Hands-only CPR, which focuses on chest compressions, helps to get oxygen-rich blood flowing through the body again. When performed immediately and correctly, it can help to restore heart function and prevent permanent brain damage. However, CPR is not a skill that you can pick up just by reading about it online. Attending relevant first aid courses, such as SCDF's Community Emergency Preparedness Programme (CEPP), will help us learn the proper techniques for CPR.
"Remember to get other bystanders to call the emergency medical services for help," she shares.
"If you are alone, call for help first, then start CPR."
2. Basic wound treatment and usage of splints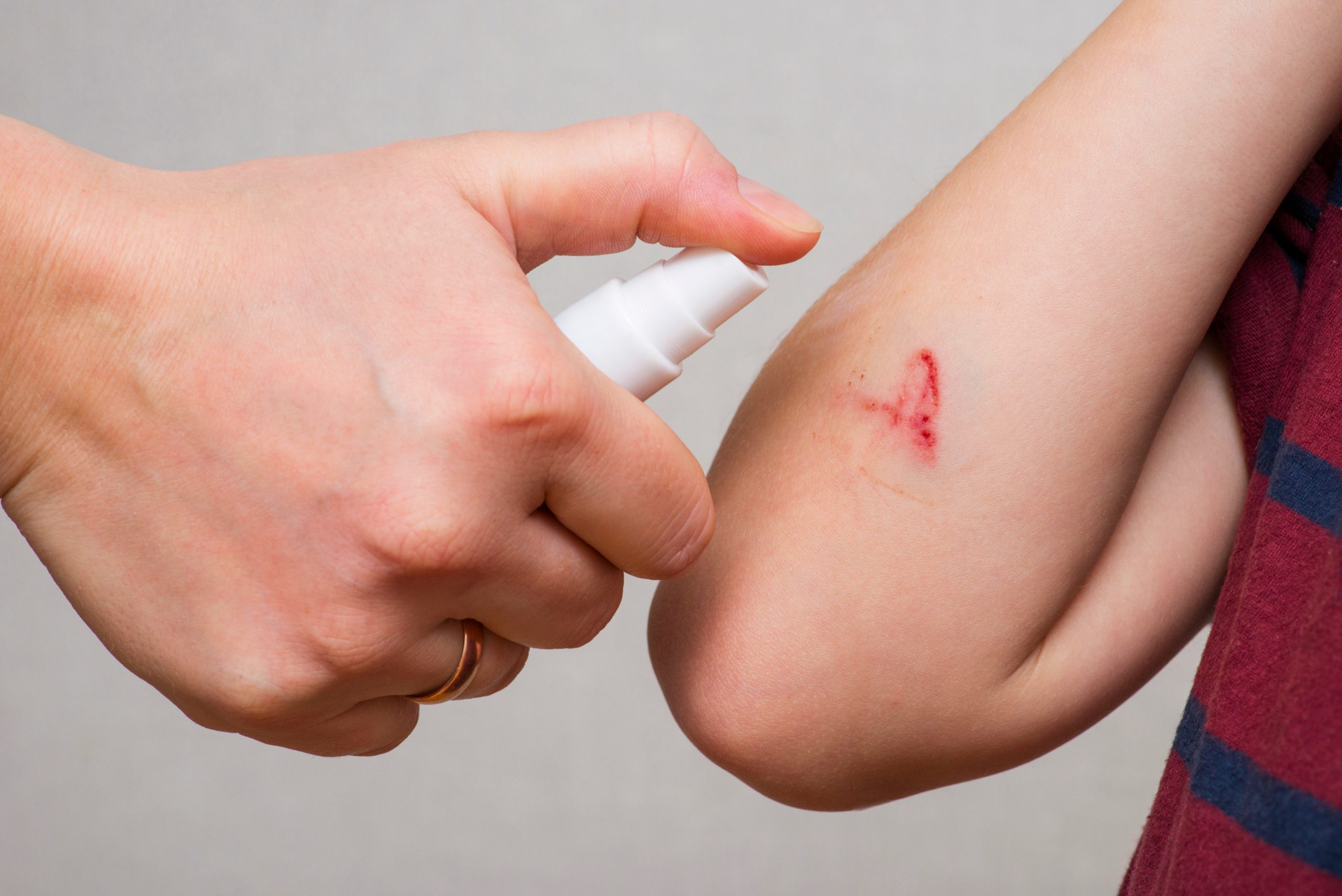 "Travelers on hiking trips should learn how to properly apply dressings, bandages, and splints, which can come in handy during hiking accidents," shares Ms Erat. A splint is any object which can be used to stabilise a part of the body to minimise movement and prevent further injury. She advises that bandages should not be tied too tightly in consideration of the patient's comfort. Knowing how to apply a tourniquet to staunch heavy bleeding can potentially save lives.
In cases where limbs are fractured, Ms Erat advises not to move the patients unless their injuries are stabilised or if they are in an unsafe place. "You do not want to further aggravate the injury and cause more pain," she elaborates.
3. Management of heat injuries
When holidaying at warm destinations, pay closer attention to signs of heat injury such as heat exhaustion and heatstroke. An elevated body temperature, headache, dizziness, nausea, clammy skin and excessive thirst are some symptoms of heat injury.
When encountering heat exhaustion or heatstroke, Ms Erat advises to bring the patients to a shaded or air-conditioned area, before cooling them with a shower. "Most importantly, they should drink plenty  of water and isotonic drinks."
4. Responding to severe allergies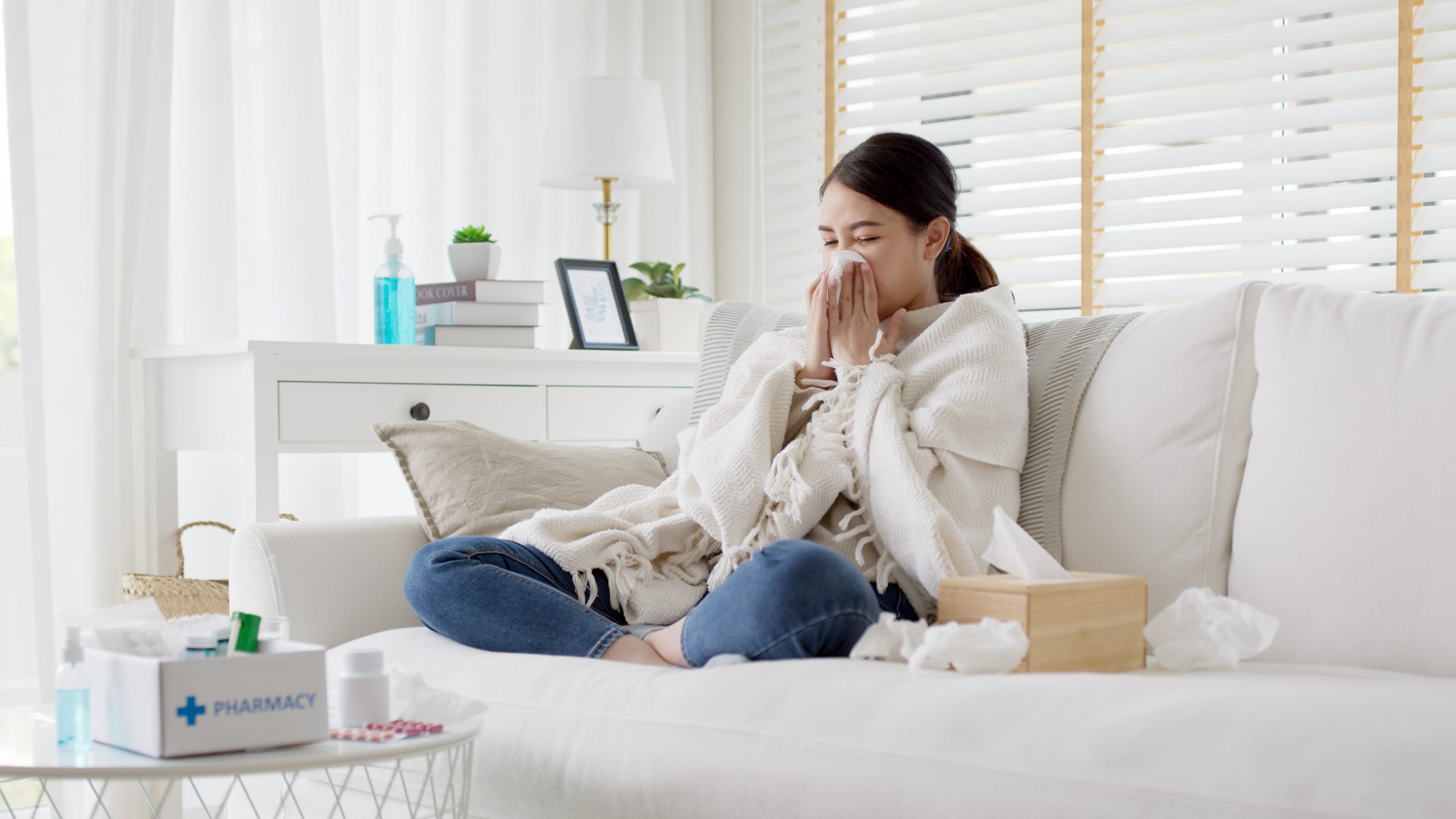 Allergies can occur any time, so it is important to be well-prepared. If your travel buddy's allergic reactions (e.g. swollen eyes, wheezing and hives) are becoming severe, quickly remove the antigen from them, advises Ms Erat. If you are confident in administering an Epi-Pen, proceed cautiously.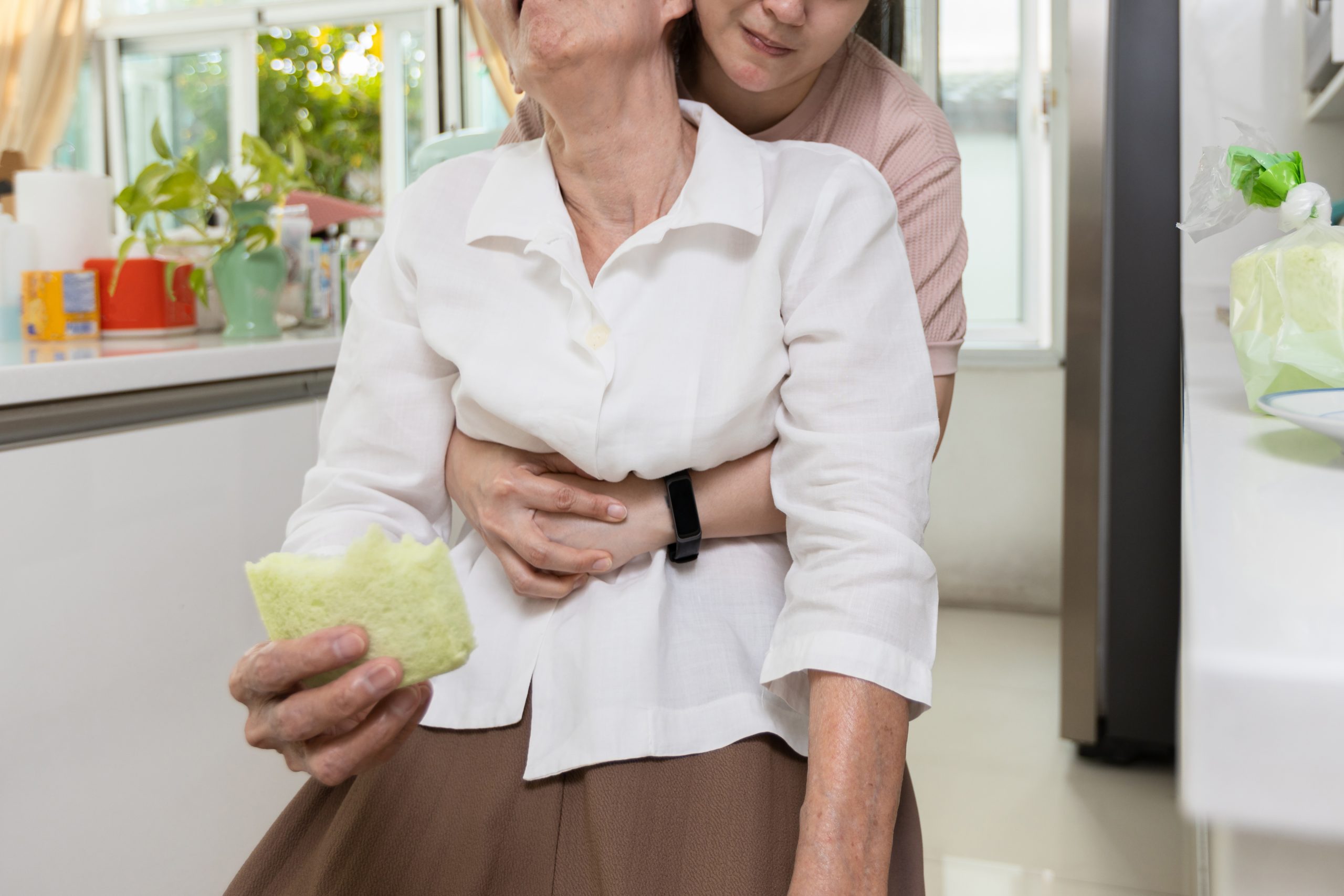 Knowledge of the Heimlich Maneuver can help to save lives during instances of choking. The technique involves abdominal thrusts that help to expel foreign objects from the patient's airway.  "Done properly, the Heimlich Maneuver can prevent choking patients from going into full-blown cardiac arrest," explains Ms Erat. Even after the patient has been successfully saved from choking by the Heimlich Maneuver, he or she should nonetheless seek medical attention to ensure that there is no physical damage to the throat and airway.
What to pack in your travel first-aid kit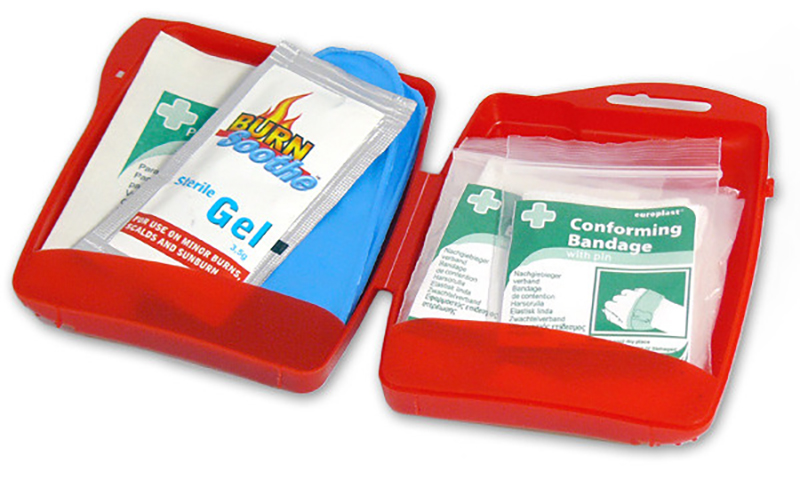 Small and large plasters
Hydrocolloid gel plasters for blisters
Antiseptic creams and wound wash
Bandages, gauze and medical tape
Paracetemol and antithistamines
Motion sickness medicine
Disposable cold packs
Like our stories? Subscribe to our Frontline Digital newsletters now! Simply download the HomeTeamNS Mobile App and update your communication preference to 'Receive Digital Frontline Magazine', through the app settings.