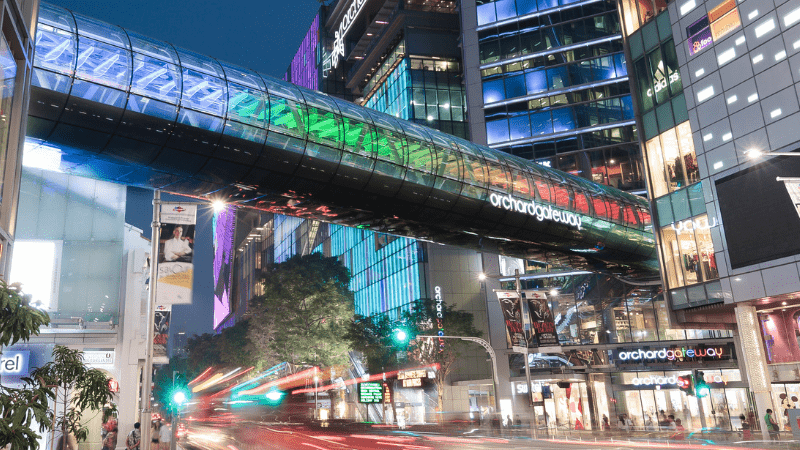 Exchange your HomeTeamNS vouchers for shopping vouchers at orchardgateway!
Orchardgateway is the one-and-only shopping mall that straddles both sides of Orchard Road and is linked by a glass tubular bridge and an underpass – forming a "gateway" to the bustling shopping belt with seamless shopping experience. A 60-meter lighted runway and other fashion-inspired furniture within the mall add to its appeal as a shopping destination for the fashion-forward. 
Visit the Level 4, Concierge to exchange your HomeTeamNS vouchers for orchardgateway shopping vouchers. 
HomeTeamNS voucher acceptance is valid till 31 December 2022. 
HomeTeamNS voucher holders must present the original voucher to the Level 4 Concierge in person. 
Once the redemption has been made, it cannot be cancelled or exchanged for other denominations. There will be no replacement of lost defaced, torn, damaged or stolen voucher(s).
All vouchers are valid for 6 months from the date of issuance. No request for extensions of the validity of the voucher will be entertained. 
HomeTeamNS is not an agent of the merchant/partner. HomeTeamNS does not assume any responsibility or liability for the actions, products and services of all these and any other merchants/partners. In the event of a dispute arising out of or relating to this promotion, it is to be settled directly with respective merchant
Address and Website
orchardgateway, Level 4 Concierge
277 Orchard Road, Singapore 238858