Screen time on your phone isn't all about Netflix and social media – your phone can also help you become better, stronger and fitter. Here's how.
TEXT: NICHOLAS TAN
PHOTOS: SHUTTERSTOCK
Our smartphones allow us to do just about anything and everything – from keeping in touch with loved ones to accessing any manner of content or information our minds can imagine.
For those in the know, our smartphones not only help us stay connected and catch up with the news; they're also a great means to kickstart your fitness journey. Whether you're an exercise newbie or fitspo veteran, mobile technology can give your workout plan a serious boost.  
BUILDING YOUR FITNESS PLAN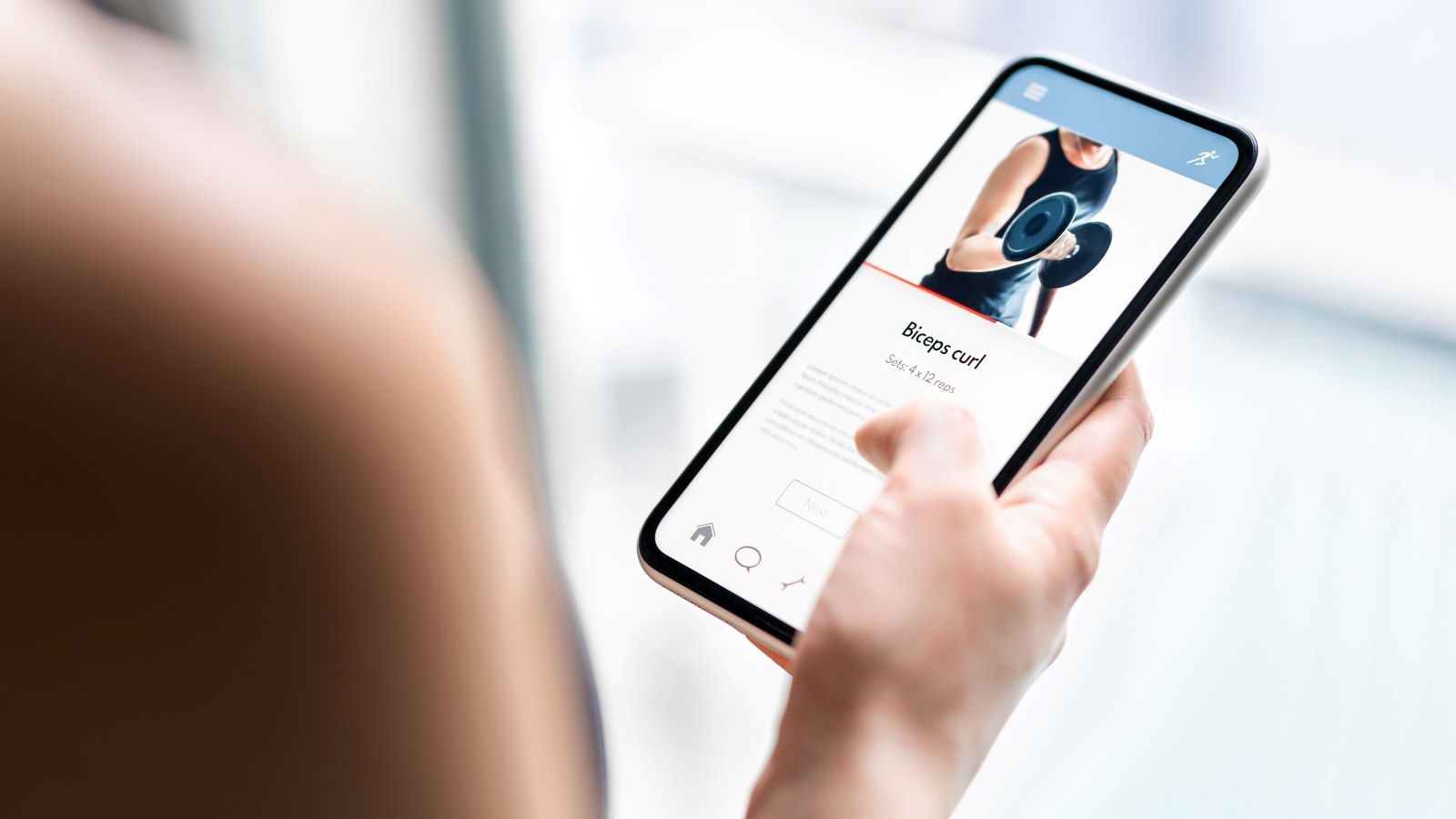 If you've been telling your family and friends about how you're "thinking about hiring a personal trainer", you may consider starting off with your smartphone.
With access to a limitless database of fitness information online, understanding how to get started on (or enhance) your fitness regime has never been easier.
For one, your phone is a great way to research different exercises and workout programmes that suit your fitness profile – particularly useful to make the most of your time during lull periods in one's day, like your daily commute. Apps can also be used to set fitness targets and construct plans to achieve them, while providing workout recommendations and health tips along the way.
Mr Afiq Syahmi, our Fitness Trainer at Fitness Workz, is partial to the Nike Training Club app as his fitness companion of choice.
"If you're into fitness, then the Nike Training Club app is for you! The app has a user-friendly interface, and personalised workouts that make it suitable for anyone new to fitness or looking for something fun and new," he explained.
The app grants access to more than 200 free workouts ranging from strength, endurance, yoga and mobility exercises that target your upper body, lower body and core muscles. Afiq notes that each workout can vary from five to 50 minutes, depending on your needs and lifestyle.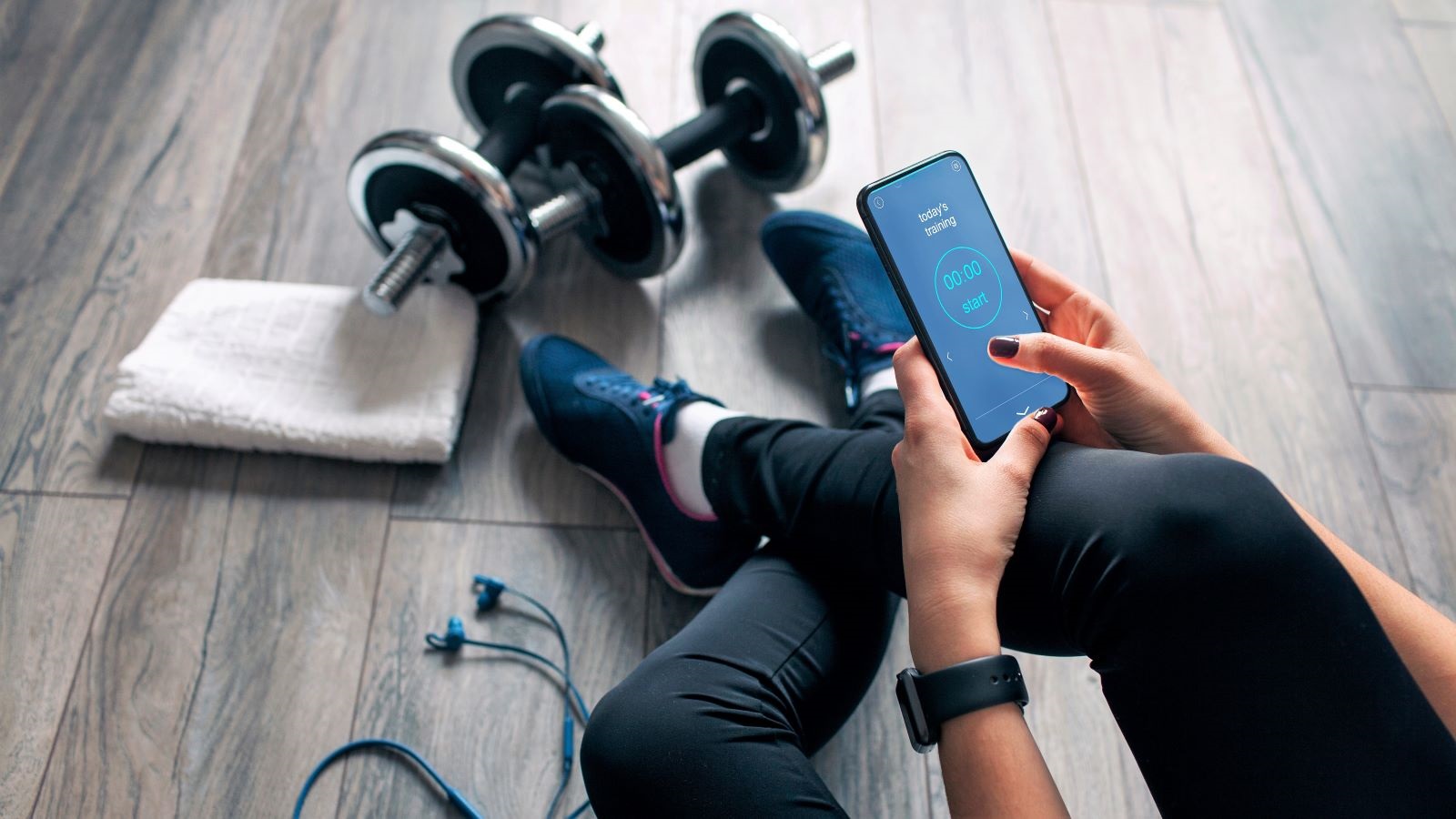 While wearable fitness trackers like Fitbit or Garmin watches are all the rage, you don't necessarily need to buy one, especially if you're just starting out. Modern smartphones can easily act as a fitness tracker, given the right combination of apps.
These range from apps like Apple's Health app which tracks general activity level, including metrics like steps and calories burnt, to specialised apps tailored to cyclists (Cyclemeter) and ones incorporating social networking elements (Nike Running).
Afiq adds that some apps can incentivise your workouts to give you that little extra push.
"Fitness apps like LumiHealth reward users with app credits and vouchers by participating in their in-app fitness challenges. These game-like challenges encourage the users to form healthy habits and stay motivated on their fitness journey," he elaborated.
Such apps not only add a little more fun into your fitness experience, but also promote bonding through exercising with friends and family – all in order to push one another to greater heights.
BALANCING YOUR OVERALL WELLNESS
One important rule to live by: Exercise isn't the be-all, end-all for those who are on a path towards living a balanced lifestyle.
Nutrition and sleep are two essential components to living an overall healthier life – both of which can be enhanced if you use your phone to track your progress.
There are a wide variety of phone apps that can be used to research, build and stick to diets, as well as track sleep quality and deliver recommendations to improve sleep for health benefits.
For instance, MyFitnessPal boasts comprehensive nutrition logging with an easy-to-use database offering nutritional information for millions of different foods. SleepCycle tracks your quality of sleep and sleep patterns, and wakes you up during your lightest sleep phase every morning – ensuring you always start your days well-rested and ready to get moving!
While there may be a lot your phone can do for you when it comes to levelling up your health, technology will only get you so far.
"While many fitness apps grant a quick fix for the public, few can curate workout programmes that cater to their individual fitness levels and needs. It's also possible for users to overly rely on fitness apps' default fitness programmes, neglecting their capabilities and safety in the gym," advised Afiq.
He goes on to suggest that personal trainers are a great way to bridge these gaps, since they can provide real-time feedback and make quick adjustments to ensure that safety is not compromised.
Of course, he believes that it shouldn't be a choice between one or the other – personal trainers and technology can go hand-in-hand to keep you on track with your fitness journey.
"Managing multiple members at once can be challenging because the sessions are back-to-back most of the time. Personal trainers must review members' progress within a limited timeframe before a new session begins. As a personal trainer, I can efficiently track a member's progress and plan the upcoming personal training session with the fitness app," he explained.
"Our members can review their progress through the fitness app and inquire via the in-app messager. Fitness apps help streamline the process, and I can focus on curating more personalised programmes," he added.
At the end of the day, whichever method you adopt, the most important principle in fitness is to stay focused and be consistent. Drawing up a plan, establishing clear goals, and maintaining diligence are the key ingredients to achieving better fitness overtime. Apps and personal trainers will guide you along the path to success, but you must ultimately walk that path with your own two feet.
New to the scene? Try kickstarting your fitness journey with a trusty partner or a friend to push each other to greater fitness heights.