HomeTeamNS Bukit Batok clubhouse boasts myriad activities to entertain and bond with those closest to your heart.
TEXT: MORGAN AWYONG
PHOTOS: HOMETEAMNS
Hybrid work arrangements may grant us more time at home, but are we really spending quality time with those nearest and dearest to us? Binge-watching your favourite shows in front of the television may offer everyone something to talk about, but it doesn't really compare to spending time outdoors with the people who matter most.
Staying active helps improve mood and mental well-being while maintaining motor skills. Planning a fun-filled day out with the family is a surefire recipe for fun, laughter and lasting memories. And if you take advantage of the myriad activities on offer at the HomeTeamNS Bukit Batok clubhouse, it could even help you discover some hidden talents and interesting traits (Who's the sharpshooter? Who's the strategist?).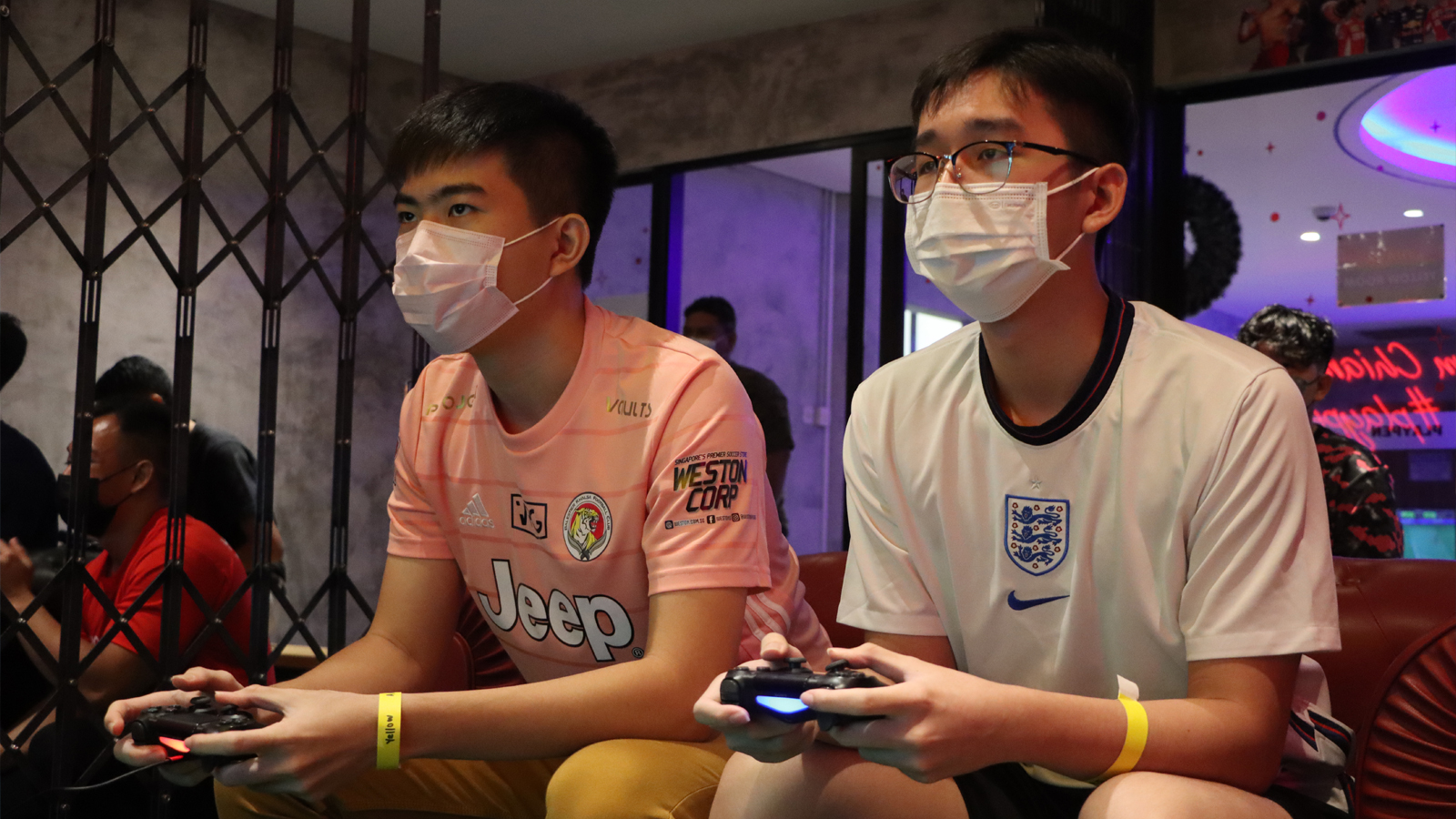 With its extensive library of board and console games, the PlayPen will easily keep the entire family entertained. Classic board games like Cluedo and Risk show your children what entertainment was like before the Internet. These also present fun ways to teach them about strategy. And to prove that you too have serious gaming cred, take them on in console favourites like King of Fighters 6 and FIFA 2020 on the PlayStation, or Mario Kart Deluxe 8 and Overcooked 2 on Nintendo Switch. The best part? You can book your slots for the console or board games by the hour to fit around any other activities planned for the day.
2. HAVE SOME KNOCK-OUT FUN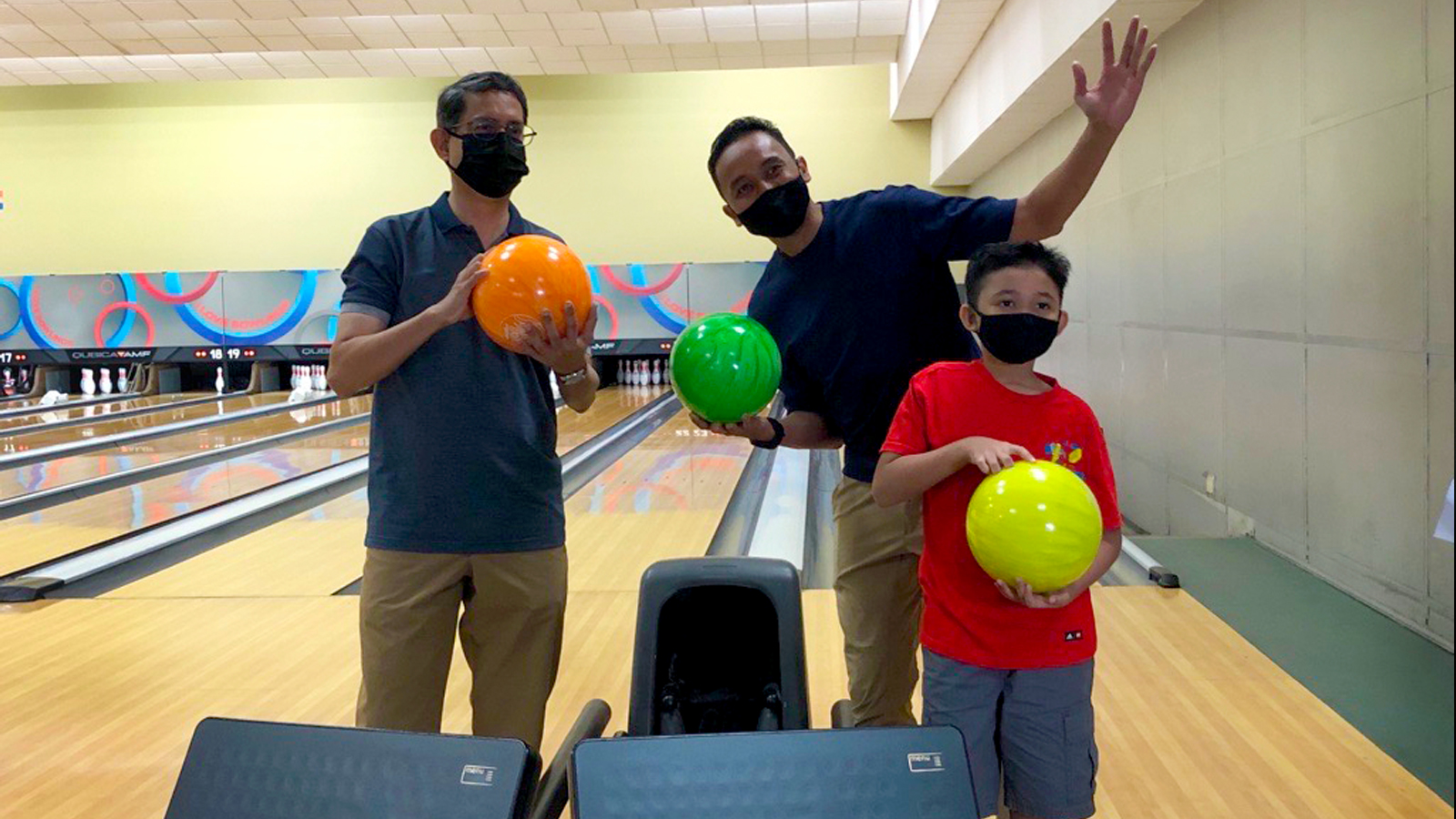 While bowling typically feels like an activity reserved for adults, it's actually a good way to help the juniors develop coordination and spatial awareness. StarBowl offers a comfortable air-conditioned venue and is also a great rainy-day activity. And starting from just S$2 a game, it's an affordable option as well. If you're an experienced bowler, you can teach your children the finer points of bowling posture and form. If you're new to the sport, practising together – or learning through YouTube videos – can make for a memorable experience.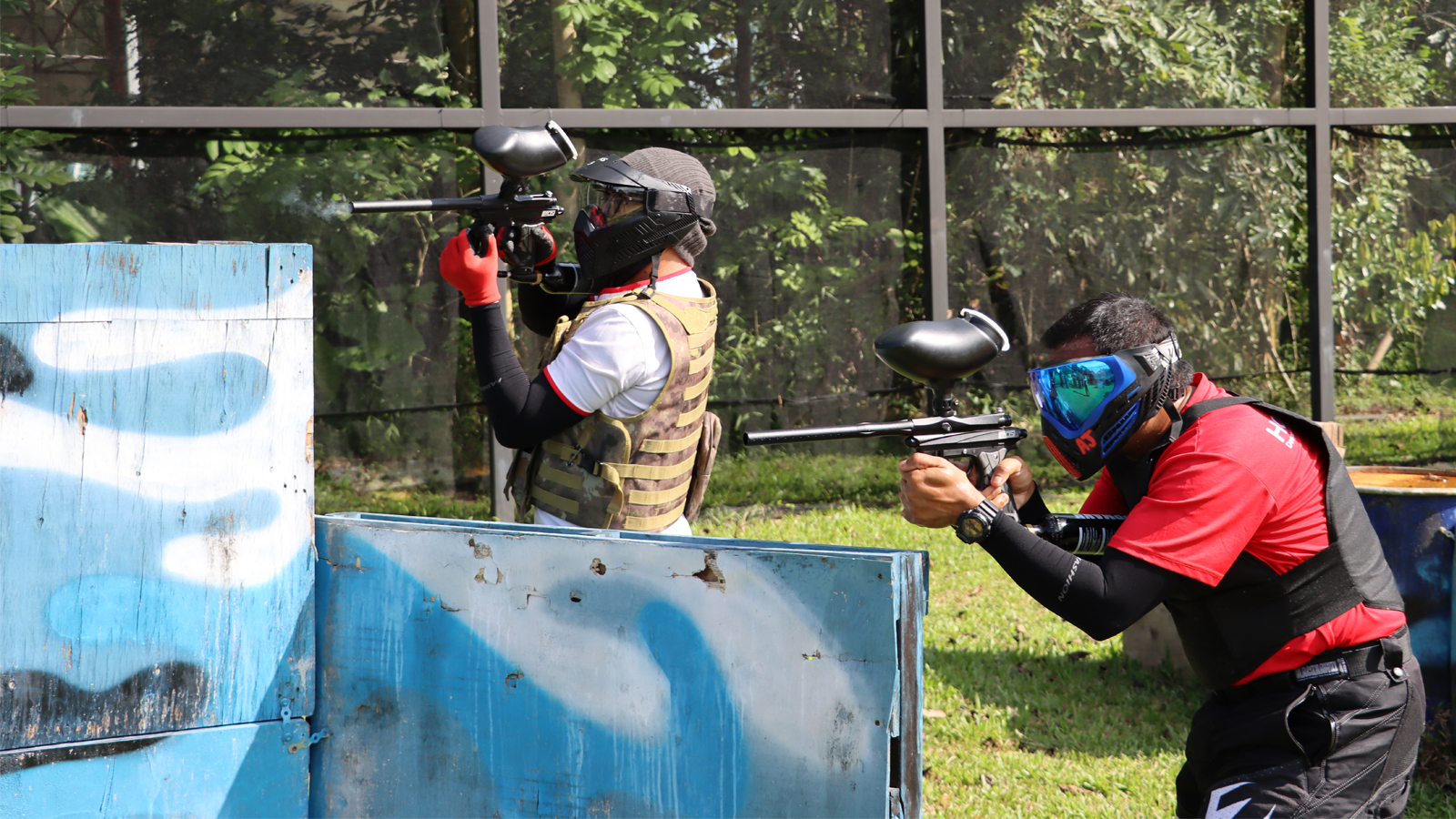 If your troop is a little older (14 years and above), a paintball session is a great way to expend some of that energy. The Paintball Arena features state-of-the-art equipment and unique terrain to offer all players a safe, exciting time. Take out other players from your perch in Sniper Mode or put your tactical combat skills to the test in the Ultimus player-versus-player mode. For a different challenge, shoot at targets while navigating obstacles in a specially-designed course.  Instructors are always present to maintain protocols, and protective gear is supplied to everyone so you can be assured of safety. Your family will quickly appreciate the importance of communication and teamwork — and get a great workout to boot!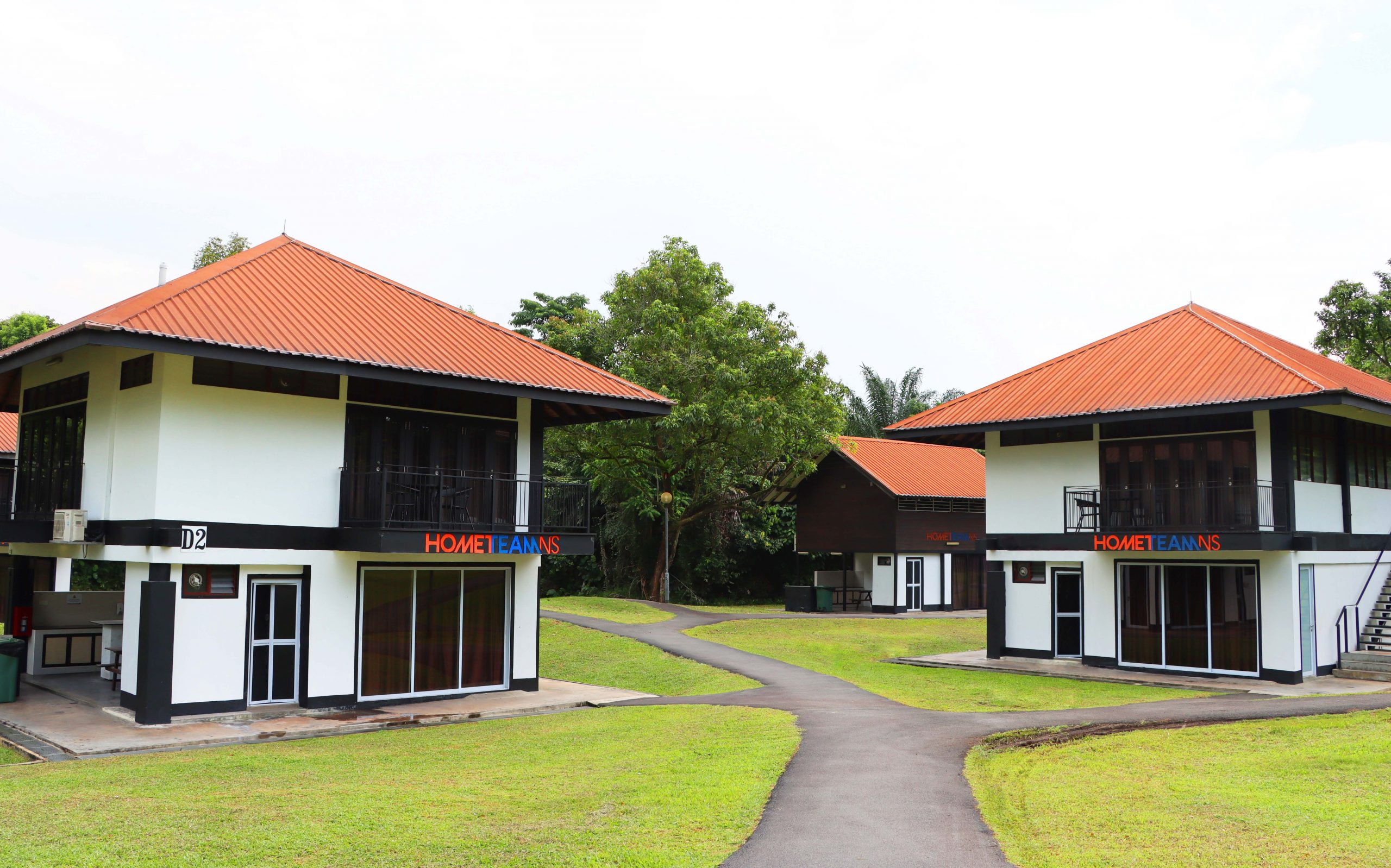 International borders are re-opening but many travel protocols are still proving a little daunting for some. Why not opt for a relaxing day away from home in the spacious comfort of the newly-revamped HomeTeamNS Villas at Bukit Batok?
Whether you book the Superior, Deluxe or Premier Deluxe Villa, your family will get to escape into a peaceful green zone. And if you're looking for more to do, the clubhouse and its facilities are always nearby. Multiple rooms allow everyone a space to call their own, but don't forget to gather in the evenings for a delicious barbecue at your very own pit. Better yet, make it a two-night affair and get 30-per-cent off standard rates.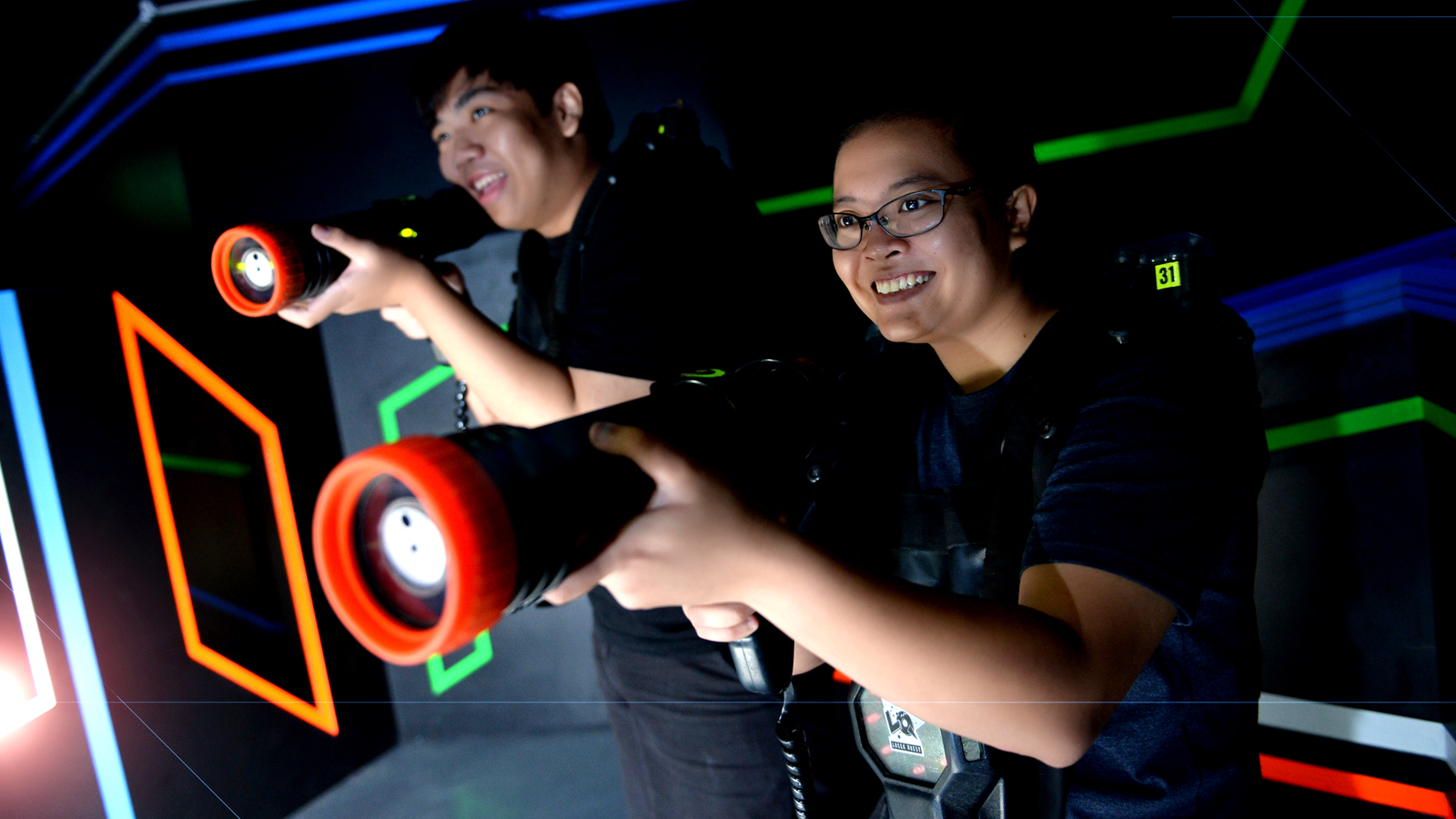 This game of laser tag shares some similarities with paintball. At Laser Quest, up to five players battle it out in an arena with atmospheric lighting and music. The goal? For players to "shoot" other players' target vests without being shot themselves – racking up points and wins in the process. The room includes three distinct zones for dynamic, fun play. It won't take long to discover who's the most artful dodger, who's the best shot and who expertly uses cover to their advantage. Instead of an age limit, this indoor arena is open to players who are at least 1.2m tall, so younger players can also join in the fun.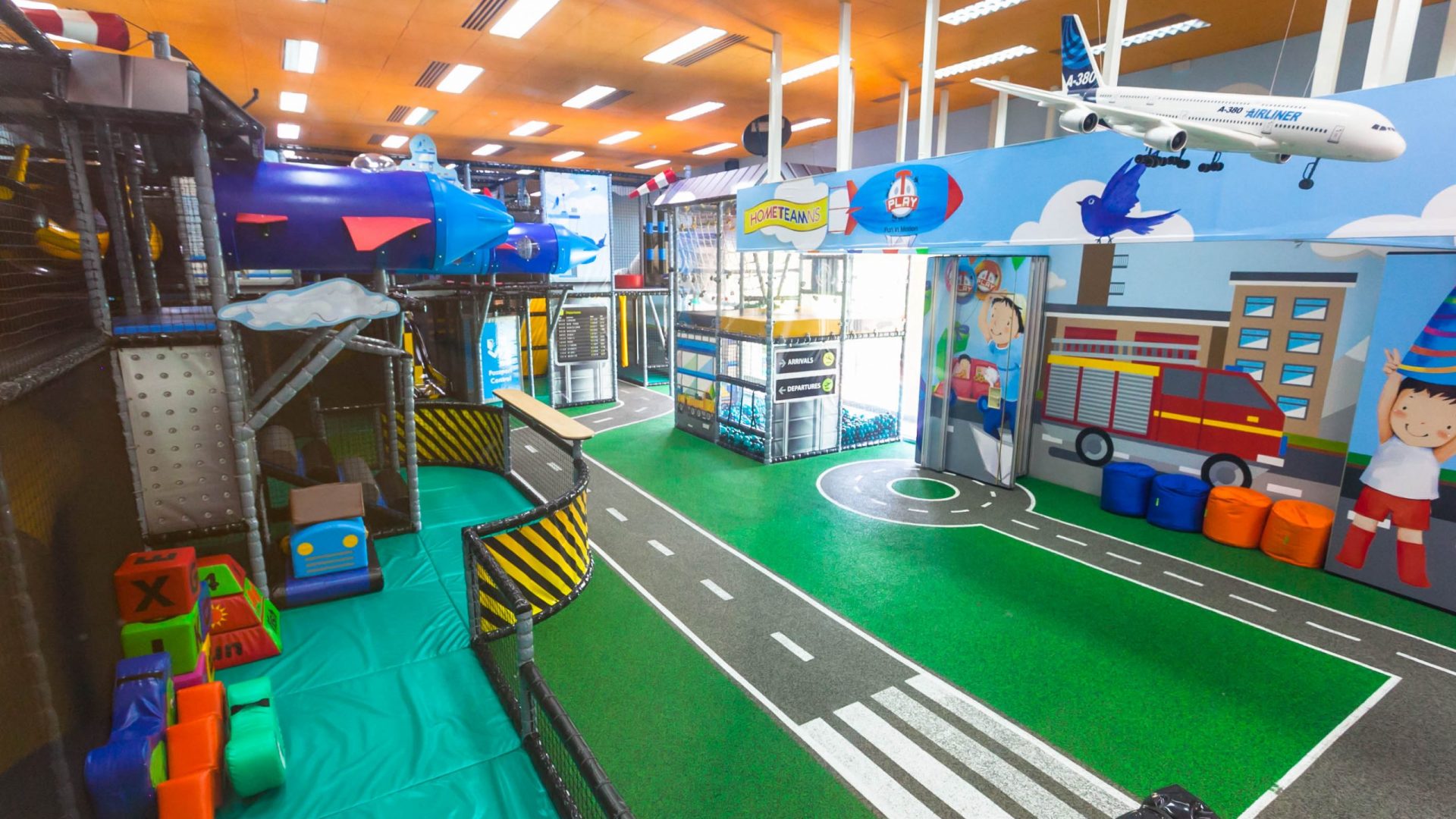 Introduced to the Bukit Batok clubhouse in 2015, T-Play is a multiple award-winning (crowned Top Indoor Playgrounds in Singapore 2020 by MediaOne and BYKidO's Top Voted Indoor Playground) augmented playground that's designed for younger children. The brightly-decorated, 390sqm arena boasts a transportation theme. Stations include trampolines, ball pits and slides. These encourage the development of motor skills and spatial awareness. Special programmes are available on some weekends, so no two visits will be alike. All ready to board?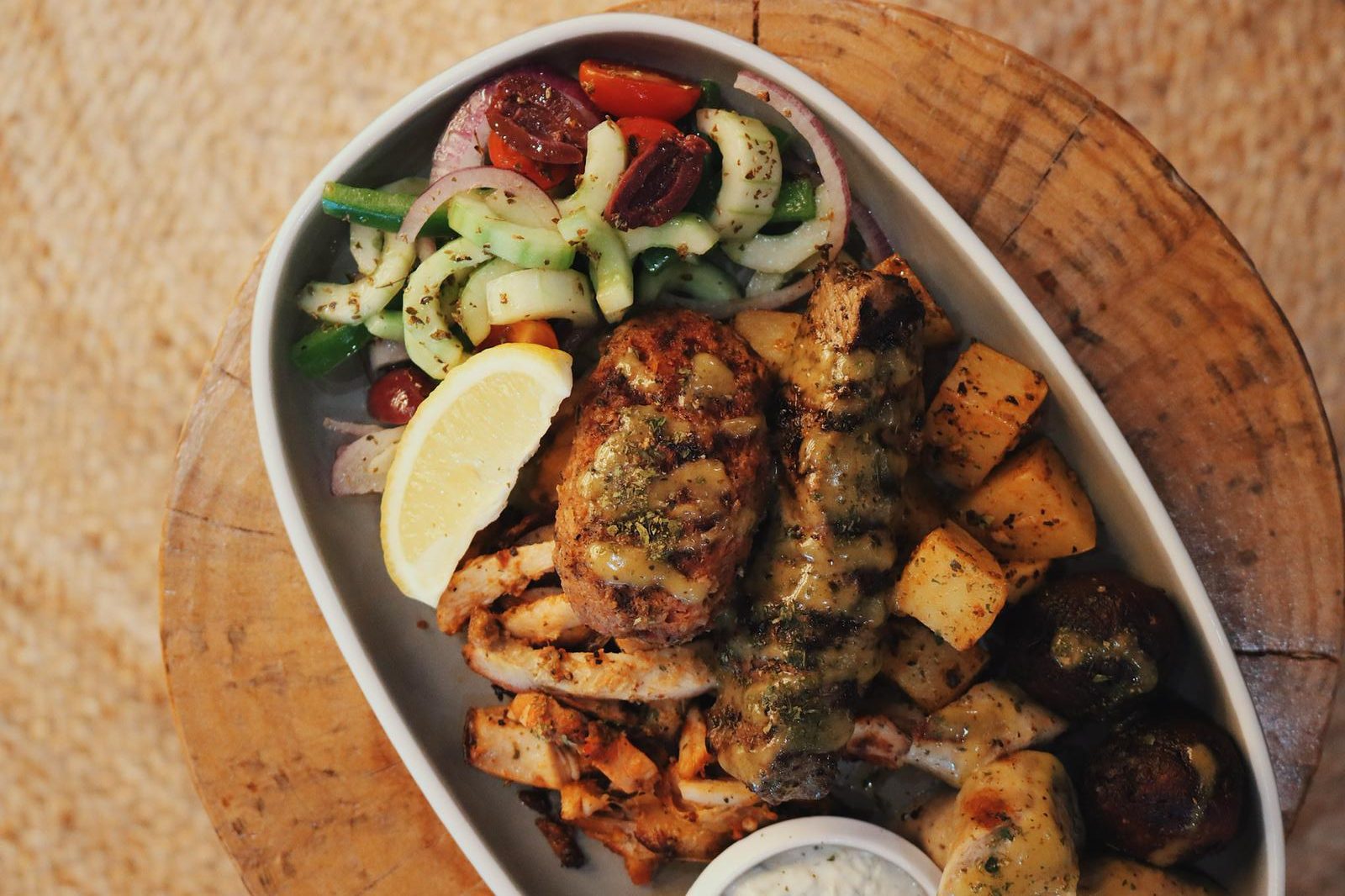 Play hard, eat well. Members won't have to leave the comfort of the Bukit Batok clubhouse if they ever get peckish. There's delicious dim sum and a Chinese menu over at Swatow City, and hearty skewers, burgers and pasta over at Ela. Can't decide between cuisines? Select Gourmet Kitchen has Cantonese, Thai and Vietnamese fare under one roof. For fast food, there's KFC and Starbucks, or if you're just looking for a kopi break, Heavenly Wang is a great spot for some toast and local snacks. If your taste buds are craving Zi char-style seafood dishes, don't miss out on Pinxin Catering with your family.
Whether you're planning an intense game of paintball or laser tag, slowing things down with a staycation or just looking for an enjoyable meal, the HomeTeamNS Bukit Batok clubhouse offers plenty of options for the entire family to connect and bond.
Plan your day out to HomeTeamNS Bukit Batok in advance using our new and improved HomeTeamNS Mobile App! Have the upper hand and secure a slot at your favourite facilities through the mobile app before heading to the clubhouse.