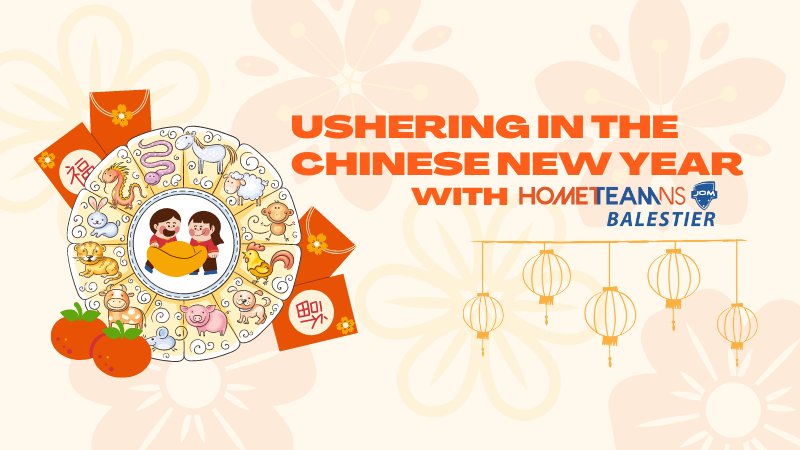 CNY Celebrations at Balestier Clubhouse
Bask in the CNY festivities at HomeTeamNS Balestier including Kids' Craft, contests and more!
Check out the line-up of activities at our clubhouse.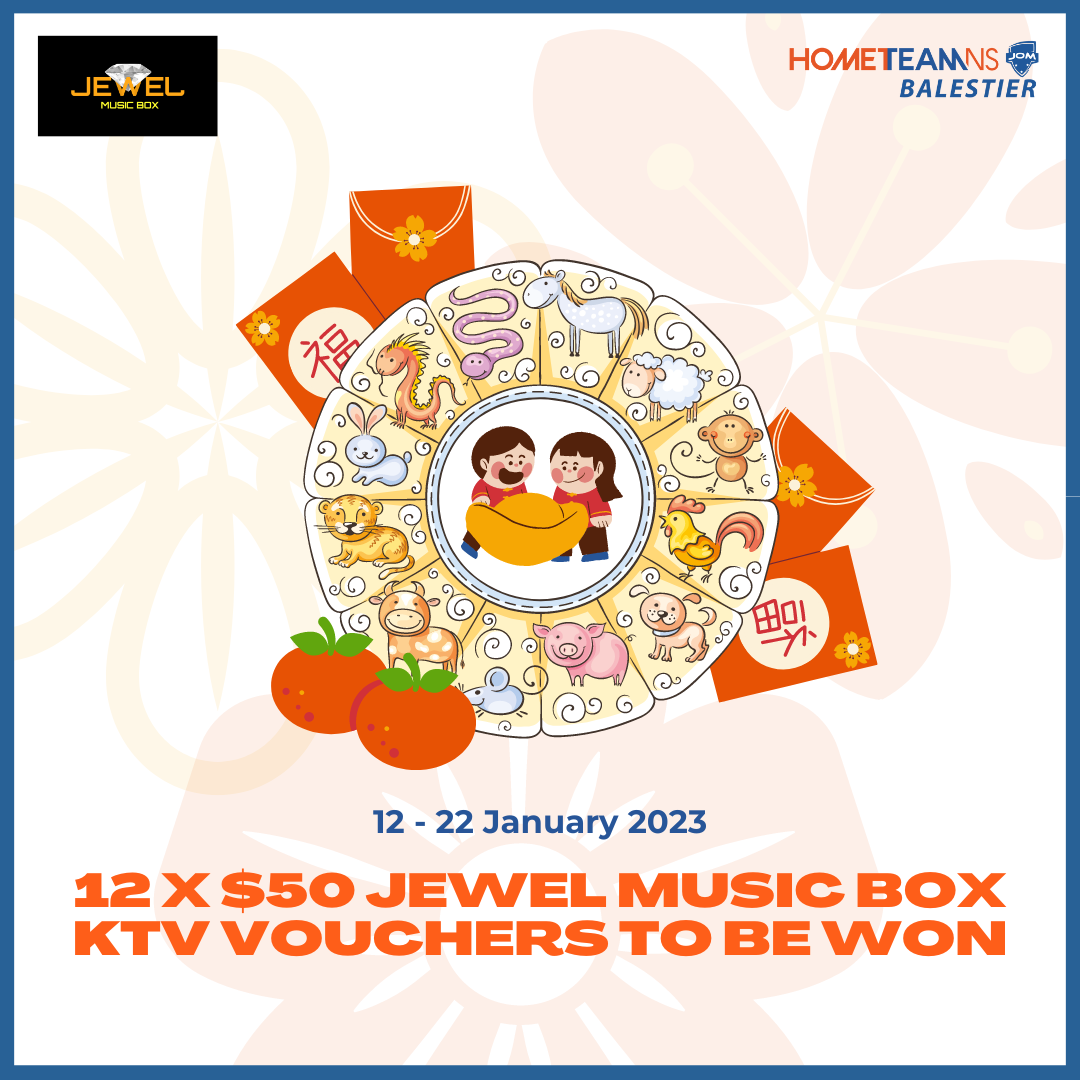 12 X $50 JEWEL MUSIC BOX KTV VOUCHERS TO BE WON | #CHINESEZODIACCHALLENGE FACEBOOK CONTEST
We are counting down to Chinese New Year with the 12 Chinese zodiac animals. Starting today, follow us closely every day on our Facebook page and participate in each of our zodiac posts. You'll stand 𝟏𝟐 𝐜𝐡𝐚𝐧𝐜𝐞𝐬 𝐭𝐨 𝐰𝐚𝐥𝐤 𝐚𝐰𝐚𝐲 𝐰𝐢𝐭𝐡 $𝟓𝟎 10 Dollar KTV Club – JEWEL MUSIC BOX 𝐯𝐨𝐮𝐜𝐡𝐞𝐫𝐬
---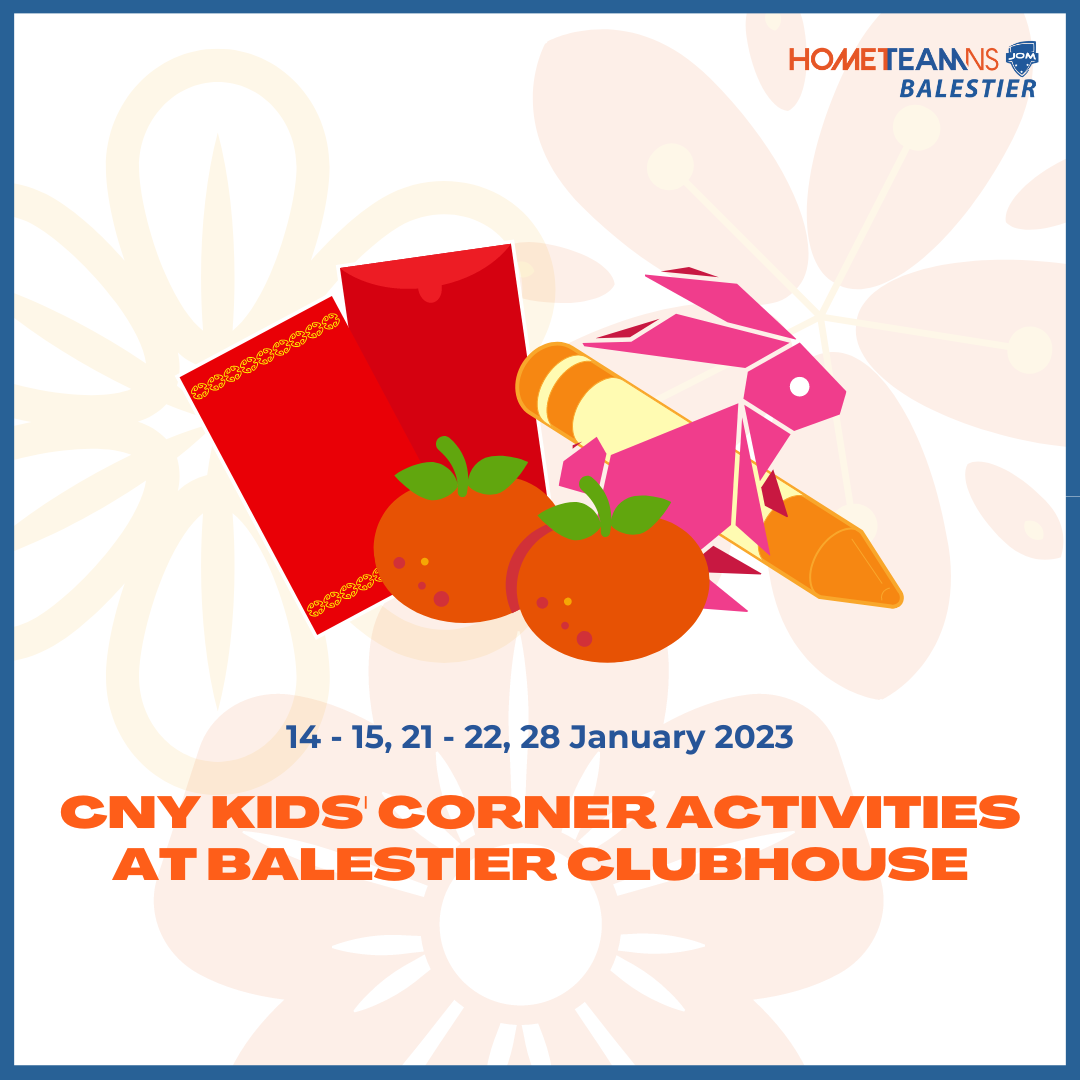 CNY KIDS' CORNER ACTIVITIES AT BALESTIER CLUBHOUSE LOBBY
Dropping by our clubhouse on the weekends? Get your kids to participate in our simple CNY-themed activities at the lobby including crafting, colouring and more!
Special treats to be redeemed.
---
Where: Clubhouse Lobby, HomeTeamNS-JOM Balestier
When: 14 -1 5 January 2023, 21-22 January 2023, 28 January 2023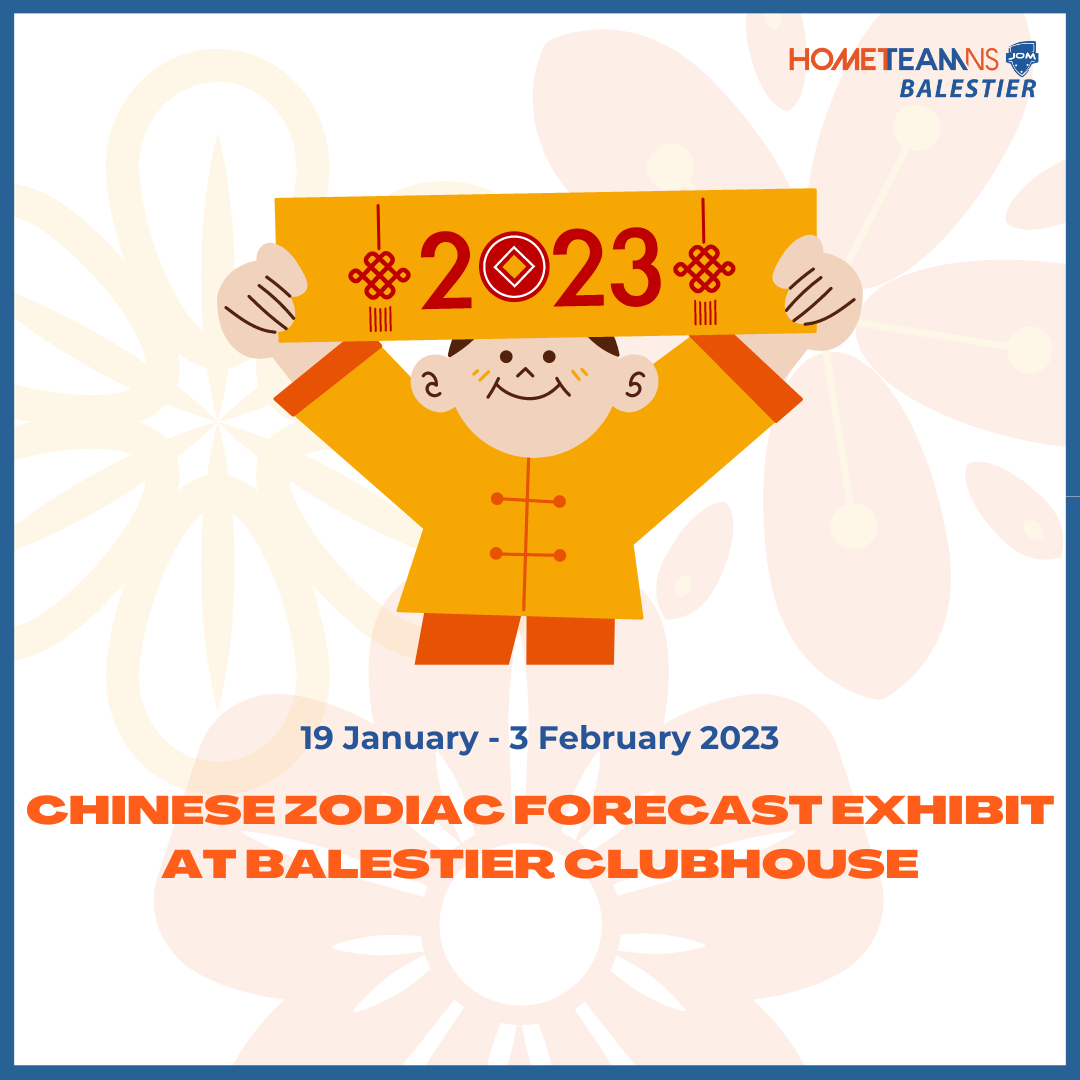 CHINESE ZODIAC FORECAST EXHIBIT AT BALESTIER CLUBHOUSE
What's this upcoming year looking like for you? Find out the predictions for your Chinese zodiac sign down at our clubhouse lobby's exhibit!
---
Where: Clubhouse Lobby, HomeTeamNS-JOM Balestier
When:
19 January – 3 February 2023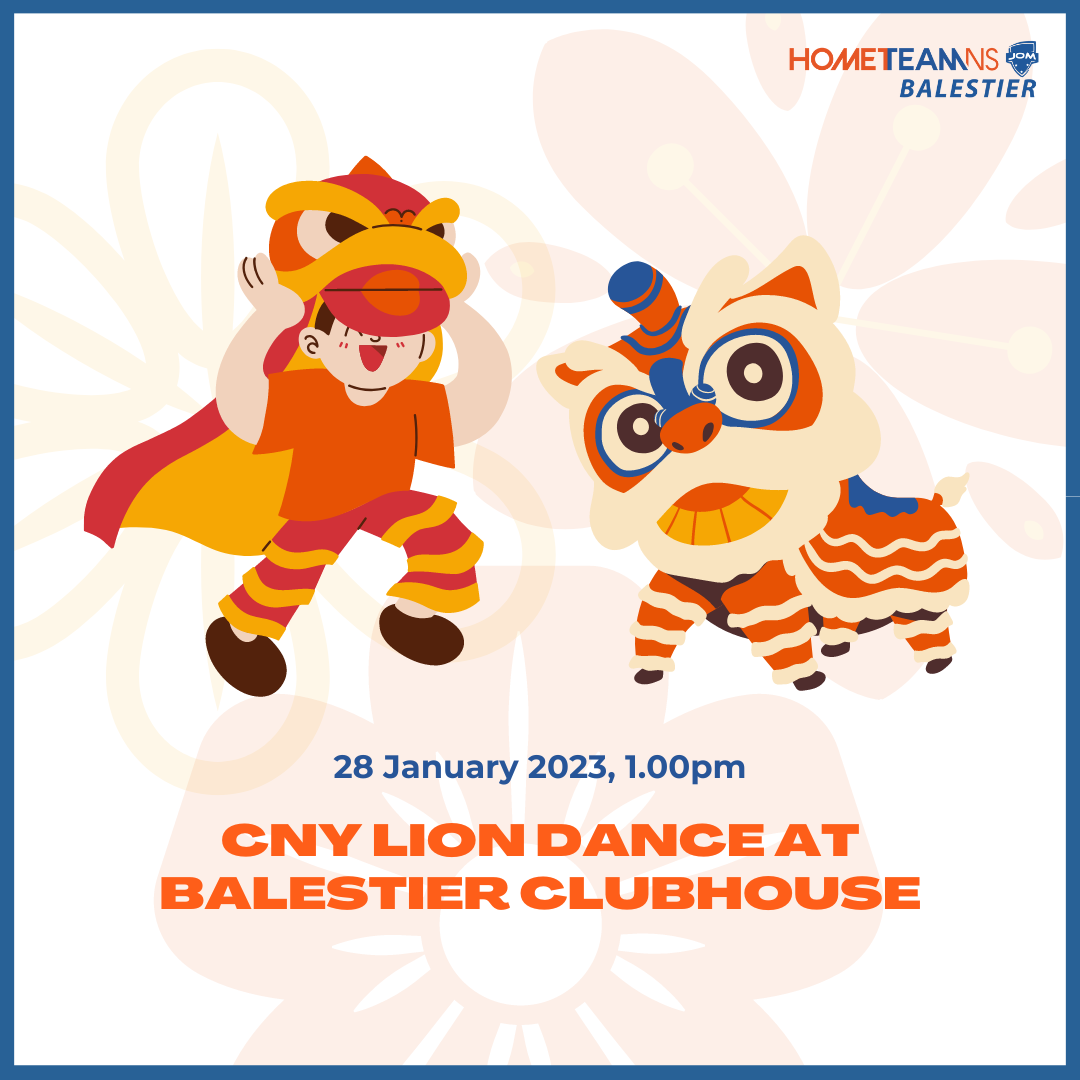 CNY LION DANCE AT BALESTIER CLUBHOUSE

Lion dance is making an appearance at our Balestier Clubhouse. Come on down early and catch them in person!
---
Where: HomeTeamNS-JOM Balestier
When: 28 January 2023